Rwanda National Police (RNP) has gained fresh blood in the ranks following the graudation of 1, 612 new officers at Gishari Police Training School on Saturday.
The Officers undertook an 11 month basic police training course. They  Include 1,193 males, 419 females.
While  presiding  over  the ceremony, Rwanda's Interior Minister Alfred Gasana awarded the graduands the rank of police Constable, urged them to be passionate and to promote the good image of the Rwanda  National Police.
The  Minister said increasing the number of  new members in the force and provision of equipment to enable them to effect their duties is very vital.  He added that this course  leads to another step  in the Government's  effort to strive for a professional force.
"The basic police course training is a strong pillar in building a professional and capable  police force. I thank the Rwanda  National Police for organising and executing this training.", said Minister Gasana.
According to the Commandant of Gishari Police Training Centre,  Commissioner of Police (CP)  Robert Niyonshuti, the 11 month training, which is also the 18th intake,  provided  cadets with skills at arms, martial arts, drills, public  order management, police operations, road safety, amongst.others."
CP Niyonshuti further said that among the trainees, 1,465 are from Gishari Police Training School and 147 from  the National Police College (NPC) in Musanze district.
"This training gives them required  skills and professional attitude at the level of non-Commissioned Officers.", said  CP Niyonshuti.
After this training, 157 graduates are expected to join the Rwanda National Police and 40 will go to serve through  the Rwanda Correction Services (RCS).
One of the graduands Josian Abayizera told the press that this course has served her previous vision as a security personnel.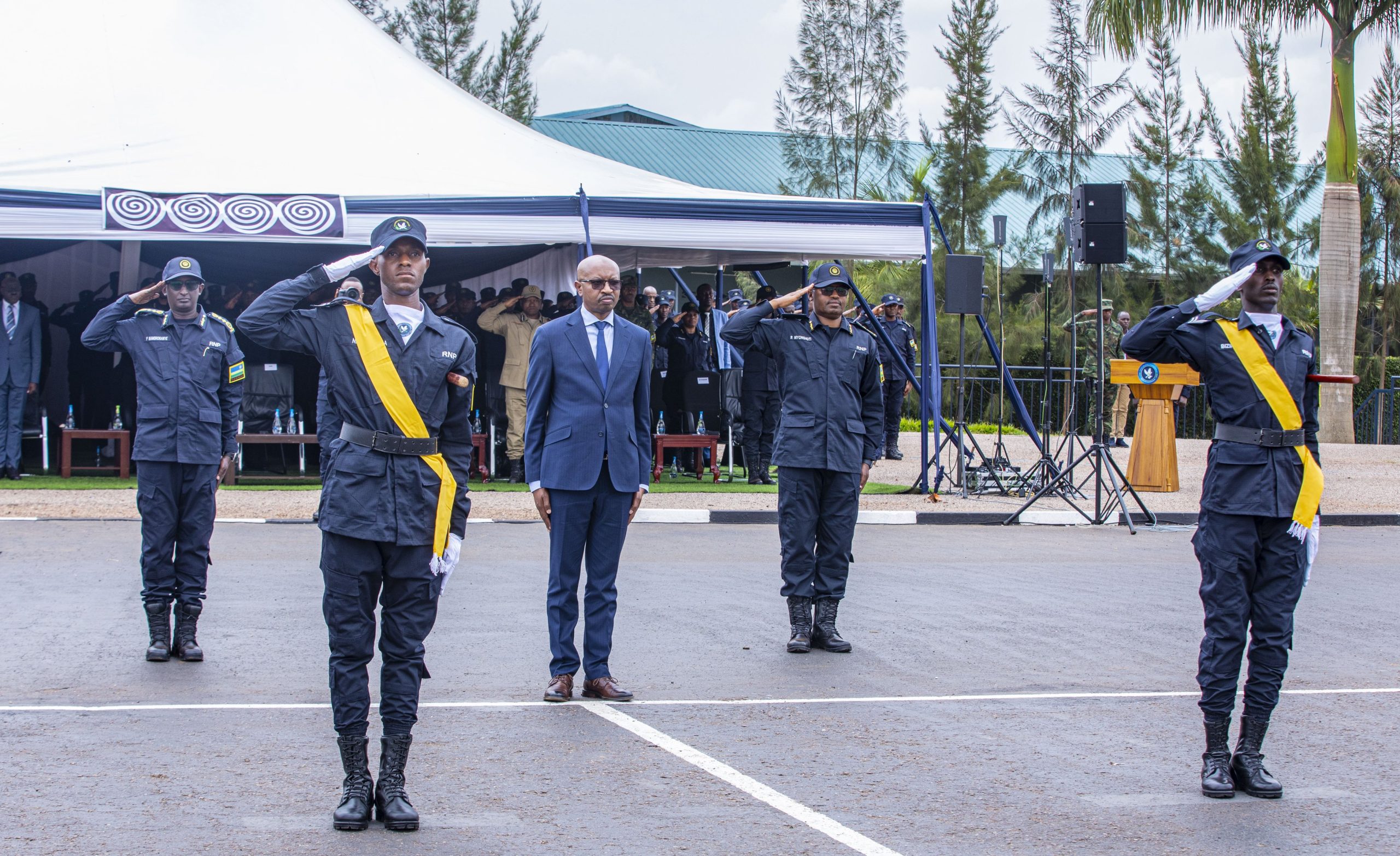 Abayizera  said, "My mission in the police force is to serve the community, putting  security first, to the point that the country and its people are protected. I will also support in other services.".
The pass out ceremony was also attended by the new Inspector General  of Police (IGP) DCG Felix Namuhoranye, Governor of the Eastern Province Emmanuel Gasana, RCS Commissioner General Juvénal Marizamunda, Deputy IGP in-charge of Administration and Personnel Chantal Ujeneza, among other officials.
Under the same course, another batch of police officers went  through several  cadet courses; including some which are  meant to provide skills for deployment to UN peacekeeping missions.