Amina Niyigena, 26 is founder and CEO of Bookly Africa, a digital marketplace that links travellers to tourism and hospitality services in Africa, through virtual reality technology, to advance booking experience.
Since 2022, she has also been acquiring entrepreneurship skills through 'Women in business Initiative', a Sida introduced project in partnership with Norrsken- Rwanda, that supports women, mostly in business technology.
A young graduate in Business Management and Entrepreneurship from Davis College Akilah, Niyigena was inspired into business by her mother because she grew up seeing her as a courageous woman, who believed that girls can do amazing things.
'My mother was once a teacher, at the same time a farmer and doing some tourism activities. She inspired me to do what am doing now, she still believes that I can do great things, contributing to something that can benefit the community,"  said Niyigena. 
At Bookly Africa, one finds a fully-fledged and operational business structure; a person in charge of customer services, one for partnership, operations, sales Manager and finance. All this is built on Norrsken's strong training system that develops market-matched skills.
For Niyigena, business in tourism and hospitality encompasses every aspect of her life. Her diverse experience in both has allowed her to strive bridging the gap between the travellers and local operators. Services provided by Bookly Africa are easily opted for and booked, in an easy and affordable way, mostly through virtual tourism and hospitality
Her company Started operating in 2020, with a prototype by then, and real operation started in March 2021. Currently the business has 6 Staff. With around 300 online visitors per month, the number keeps increasing, as the company promotes the digital market, helping people to advertise what they are doing.
Niyigena uses her passion for online business to express her committed and genuine nature. Numerous awards that Niyigena has received speak of her achievements. She has received different awards from the tourism occupation and Youth Connect Africa, as a young entrepreneur in business.
"I' always try to get better, when I'm not in business, I try to relax, reflecting on what would motivate me, when it comes to product development and marketing, more than anything else in my life.", said Niyigena.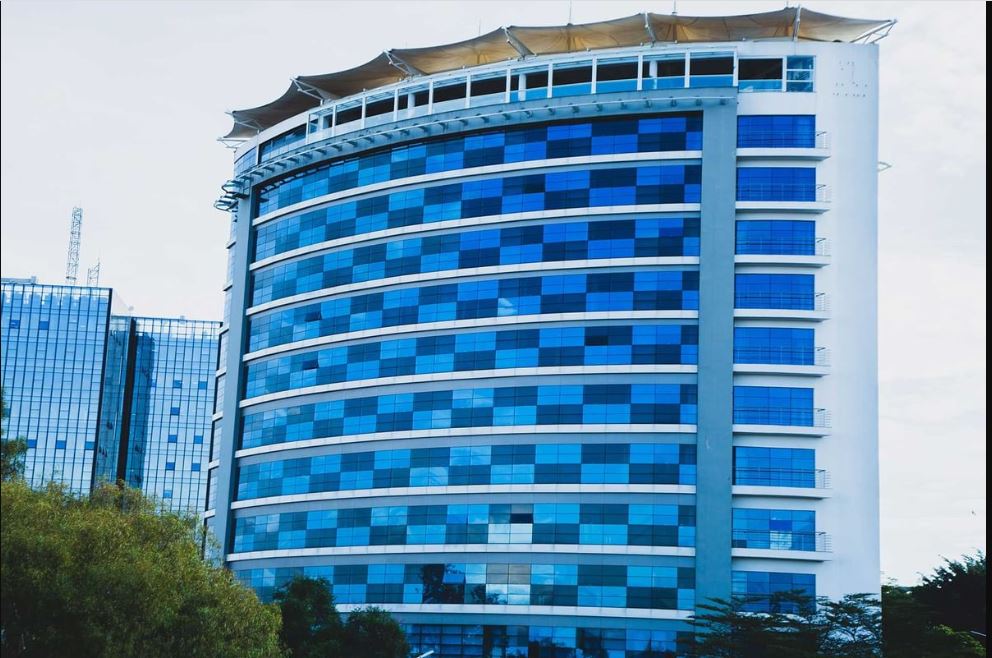 Her hobbies include travelling, exploring new places, jogging and watching movies, which she relates to her start-up in tourism and hospitality.
 Niyigena was selected by the Women in business Initiative in December 2022. She said it has been a great opportunity because sometimes youth have nice ideas, but lack skills on how to expose them.
She added, 'Being part of the women initiative project has been something really amazing. I have been able to gain access to an incredible working space, and also to meet and connect with different stakeholders in the industry and clients to make my business grow. When I want something, I know which doors to knock on, because I believe starting was going to be hard without this opportunity.'
Since most of the activities Bookly Africa does are digital, this required a lot of development and testing markets.  Now almost three years in business, having an idea of what they wanted to do has materialized since the launch of their product in 2021.
New and growing start-ups cannot avoid risks and some of the challenges Niyigena faces include people's mind set, especially some of the locals who have not yet fully embraced the use of online platforms for required services.
Convincing clients to fully take up their services is still a challenge, along with product development which still demands new ideas, At Bookly Africa they believe that having a suitable product, meeting all customer needs is a gradual process that requires financial stability, which is challenging to a younger entrepreneur.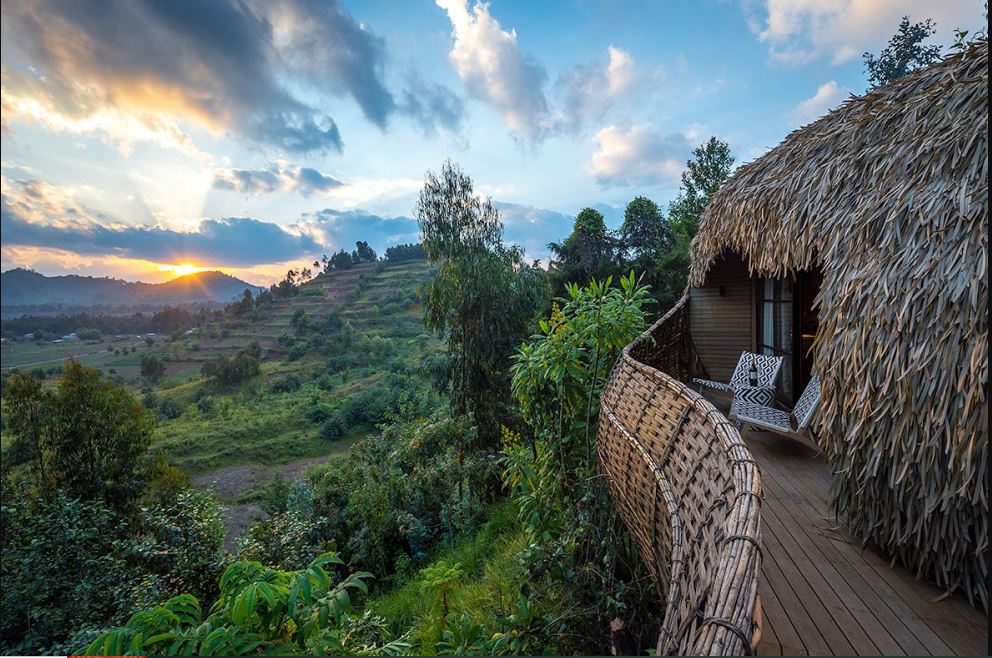 Despite having some stumbling blocks, the team keeps throwing their creative forces together to devise many of their advertising strategies and also believe they can impact society through their amazing services.
'First of all, tourism being one of the sectors that generate revenue for the country, having a platform that connects travellers to local operators is something that will benefit not only me as a business owner, but a community in general, because our platform enables local operators to showcase their services, not only to the Rwandan market but also on a global scale.' Said Niyigena.
She also believes that since tourism crosscuts different sectors, people engaged in business, mostly the locals selling their products and services, their company's role is an added value to all sectors
Niyigena added, 'Our business also strives to promote local tourism, because most Rwandans don't engage in local tourism, considering it to be expensive. We hope to change people's mindset that travelling is only meant for foreigners. Students can also visit our platform to learn more about tourism and hospitality, in addition to making study visits, to explore Rwanda's wonderful natural attractions.'
Bookly Africa's biggest dream is to be a big platform where African business or anything related to tourism would be located. Where if one thinks of tourism, Bookly Africa comes first in the mind. Leveraging strategic partnerships with both public and private institutions also makes their vision.
Niyigena further believes that the digital world promotes Rwanda at global level, citing how the country has been entrusted to host big international meetings.  According to her, it is a hope that e-commerce plays a vital role in showcasing what products and services Rwanda can offer.
To her fellow women she said, 'Believe it, you can do it, because we are all born the same, we all have the same opportunity, we just need to grab them and use them.'
Being a woman in Rwanda according to Niyigena is a privilege that takes them anywhere, since they have been empowered as much as possible.  She further said that women have to believe in themselves, since their tomorrow is invested in today's initiatives.
Women in business Initiative touching other corners of Africa
 Pretty Magede 42, from Zimbabwe, is an Engineer by profession and Co-founder of 'Future Focus Rwanda', an initiative for educators who promote the teaching of Science Technology Engineering and Mathematics (STEM) to young children.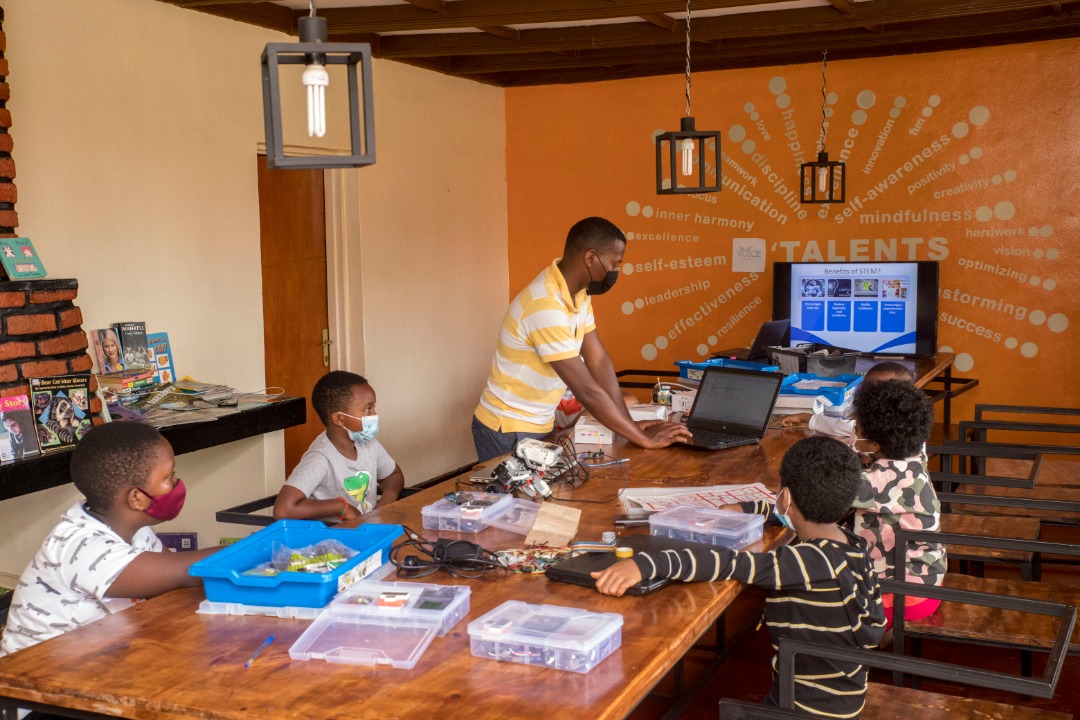 Finding the old method of teaching very boring and theoretical, Magede and her husband, now living in Rwanda, started a project that attracts children between 5-16 years to learn in a playful manner.
It is a learning through play methodology using robotics, coding, drawings, building toys designing, electronics, basic animation, among other techniques, all derived to teaching problem solving.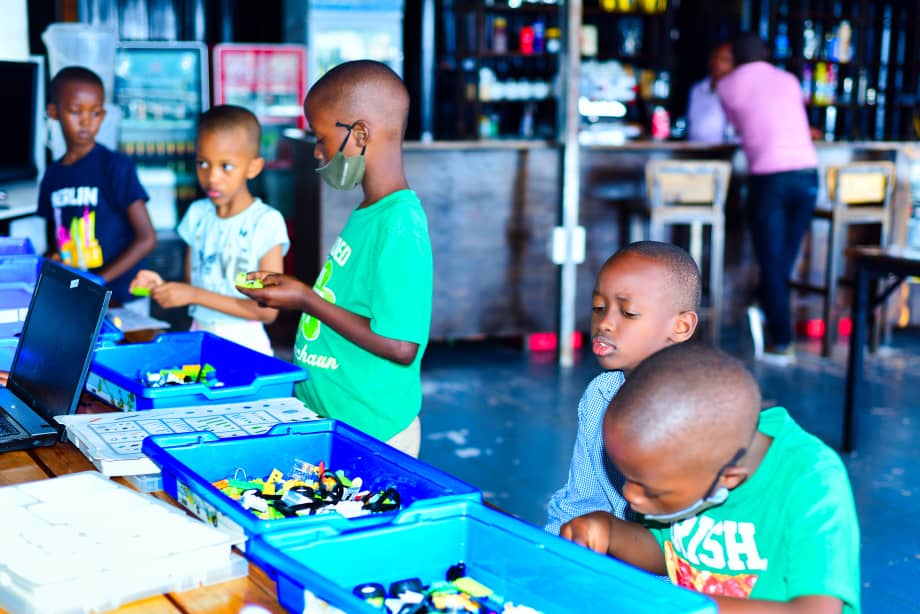 Currently, Magede runs two training centres in Kigali; one located in Kiyovu and another in Gacuriro, with 32 children. She has four employees, who are teachers by profession, and operation managers.
She places adverts for children enrollment, through various communication channels and mostly works in collaboration with private schools.
Magede's background inspired her into this venture because having grown in a village, she was not exposed to technology at a young age.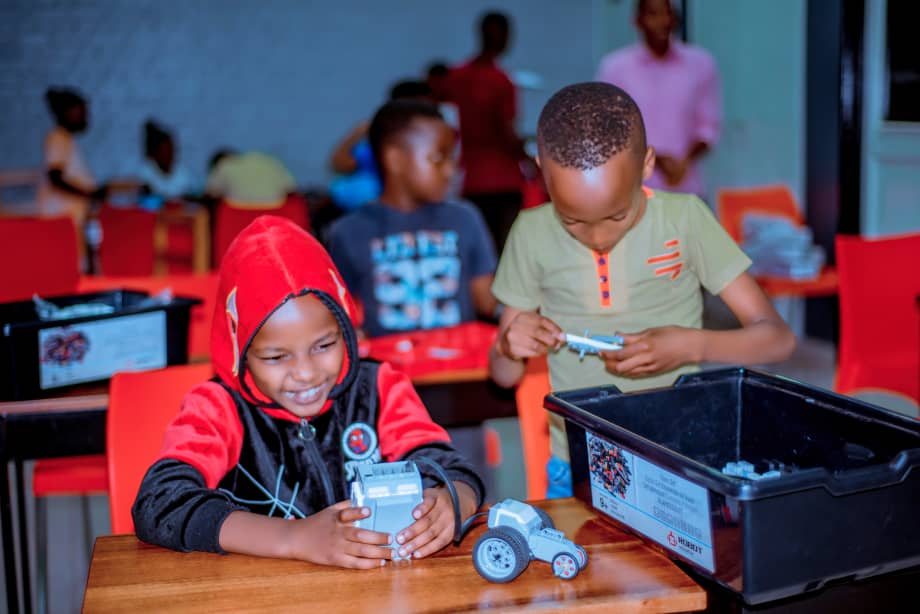 She said, 'My husband and I came out with this business plan, based on our personal experience. I am an engineer by profession, but I first used a computer when I was at university, so it was difficult for me to learn ICT, where computers were even few in our labs. The experience we want to expose to the children is for them to have a chance to choose between sciences and art subjects.'
Magede has also started selling her business ideas back home in Zimbabwe, with the aim of reaching out to children who are experiencing the life she went through, along with her husband.
"Actually, we have already talked to some people back home to borrow a leaf from what we are doing here. Rwanda has been an incubator; we wish to go all over Africa and beyond.', said Magede.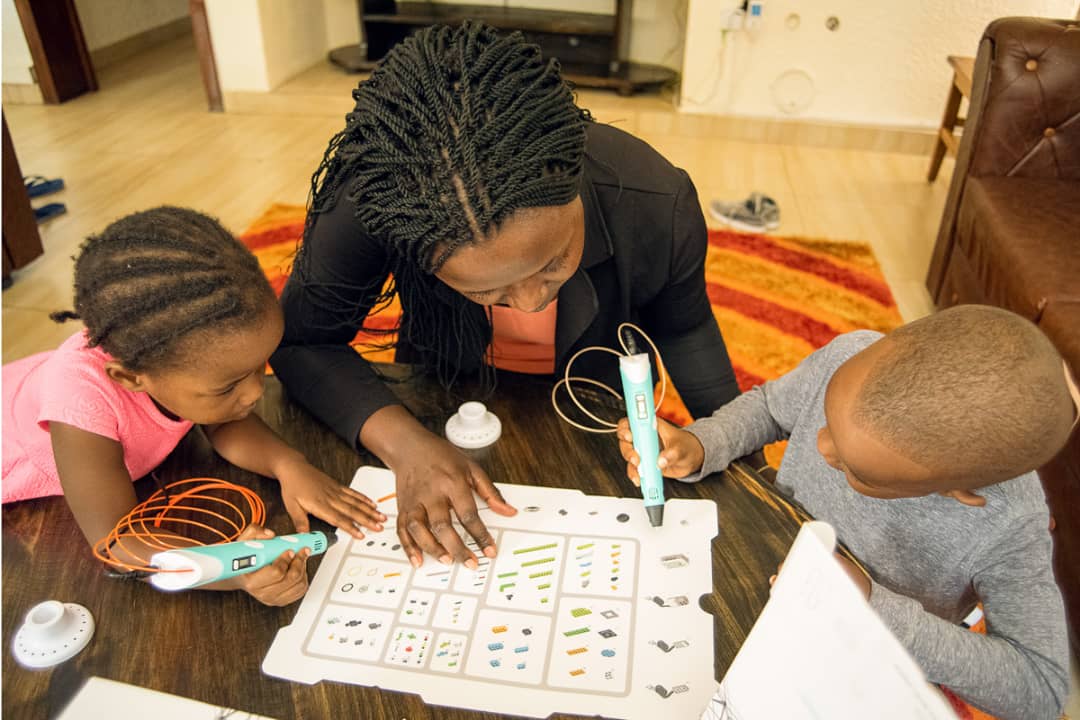 She started engaging with women in business initiative by the end of 2022 and commends it as an opportunity that has groomed her, because young entrepreneurs do not have all what it takes to drive businesses,
 She further said, 'Sometimes young entrepreneurs don't follow the right processes, we need encouragement to put our start-ups in order, like making rightful business plans, financial management, product development and marketing. As young entrepreneurs, the project has opened up our minds, to become successful entrepreneurs, in a professional way.'
Future Focus Rwanda strives to promote a hands-on method of learning, exposing children to learning materials that give them confidence to keep on acquiring early childhood skills.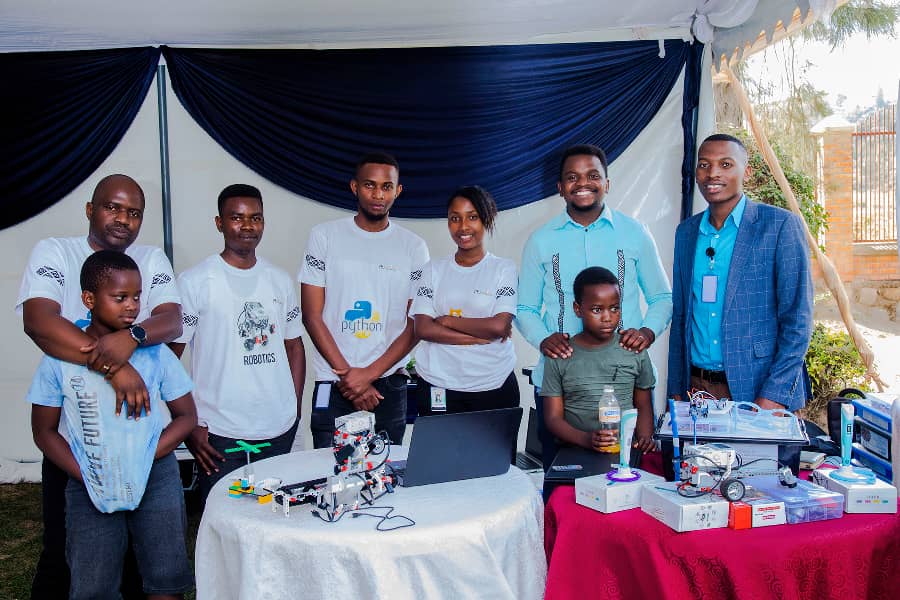 Their business has grown through ideas fetched from women in business initiative, as regards to putting up competitive strategies and forging partnerships.
Being in education, they look forward to being accredited, attracting more children, based on the courses they offer and winning trust from parents. Future Focus Rwanda also plans to acquire a moving lab so as to reach the existing centres evenly.
The biggest challenge in their project is the fact that teaching materials used in 'learning through play' methodology are expensive.
Besides teaching STEM to children, Magede looks forward to enabling them to reach the capacity of producing learning materials, like it is done in other countries including China.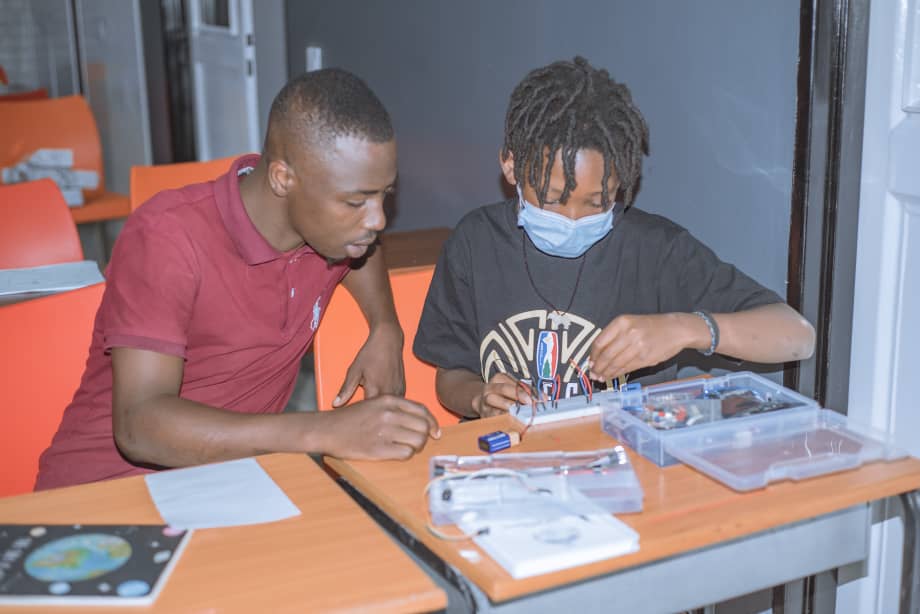 "Africa should not remain a consumer of foreign products. Once our children are taught skills, they can produce learning materials for future use and rural children can have access as well. Africa has got talents, but which are not exposed," added Magede.
Magede's dream is seeing Africa changing from being a consumer and dependent.  She also believes part of Africa's future is in Information and Technology.
She again stressed. 'For every business to thrive, it has to be associated with existing technology, whether it is in agriculture, which has been considered a backbone of Africa's economy, because the world is converging in IT. Women need to grab this opportunity as well, in efforts to bring the betterment of their countries.'
 Through Future Focus Rwanda, training is directed having teachers involve learners into exploring and discovering what is beyond their imagination, through playful learning, associated with Science, Technology, Engineering and Mathematics.