Over 500 people in Huye district, mostly youth, this weekend joined in a tree planting exercise with government officials and diplomats from Commonwealth countries in Rwanda.
This was during a special Commonwealth Umuganda tree planting ceremony, conducted March 11 to promote environmental protection. Trees were planted in 'Arboretum' forest surrounding the University of Rwanda, Huye campus.
It is in preparation for celebrations to mark the Commonwealth Day 2023, scheduled to take place March 13.
Arboretum forest has about 210 tree species supplementing seedlings including Dombea torrida, Markhamia lutea and Hurungana montana, planted for environmental conservation and research purposes.
According to the Minister of Environment Jeanne d'Arc Mujawamariya, these are seeds of sustainability that are environmentally friendly, since they add water to the soil, thus conserving the environment.
The Minister urged all Rwandans, especially the youth to play their role in environmental conservation.
Minister Mujawamariya said, 'As Rwandans, associated to the Commonwealth, we need to protect our environment, including the protection of these trees we have just planted today. Forest serve as areas for research, let us protect them, Rwanda needs the best.'
Youth engaged in the tree planting exercise expressed determination to plant more trees and encouraging fellow youth to do so.
Eric Ruhamya Kamanzi is a student in the department of Agriculture at the Integrated Polytechnic Regional Center (IPRC)-Huye.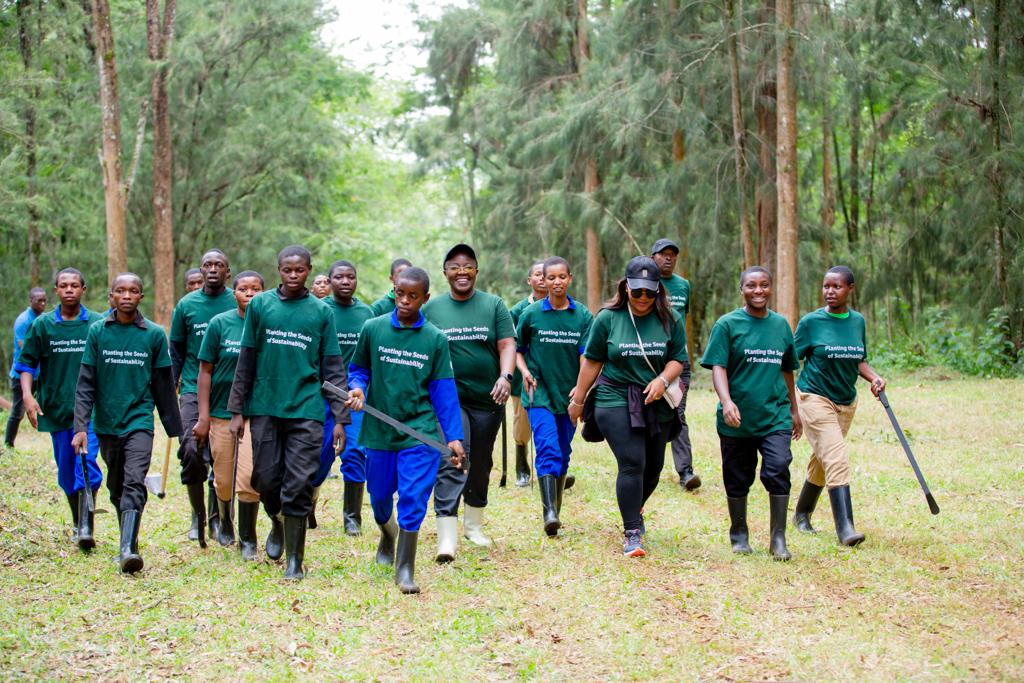 Ruhamya said, 'I am ready to sensitize my fellow students to get engaged in tree planting for provision of firewood, timber, fruits, among other things, so that we live a better life.'
Another student in the faculty of law at the University of Rwanda, Pascal Munyampenda, also pledged to promote the campaign on tree planting in Rwanda.
'We must leave this world a better place than we found it, so as to eradicate the effects of climate change and its associated problems, including famine we are currently faced with.'
Arboretum forest has had more trees added since the first ones planted in 1933. From 2015 more than 3,000 trees have been planted, dedicated to the Queens Commonwealth canopy (QCC) project. The QCC project was started by the late Her Majesty Queen Elizabeth in 2015 and Rwanda builds on it to reinforce environmental protection.