The Prime Minister, Dr. Edouard Ngirente has laid a foundation stone on the renovation and expansion construction project of Masaka district hospital that will be used to house the current Kigali University Teaching Hospital (CHUK).
The project which is already two months into construction activities is under the financing of the Chinese Government following agreements signed between parties.
The project implementation agreement was signed on 6th April 2020, by the Government of Rwanda represented by the Ministries of Finance and Economic Planning, Health and Rwanda Housing Authority (RHA) and the Chinese Agency for International Economic Cooperation and the Ministry of Commerce.
To be completed by July 2025, the project includes the scale up of the hospital capacity to receive 2,000 patients per day whereas the number of beds will be increased to 837.
Upon completion, Masaka Hospital will become the largest general hospital and a top university teaching hospital in Rwanda and it will emerge as a vital medical center in the Great Lakes region.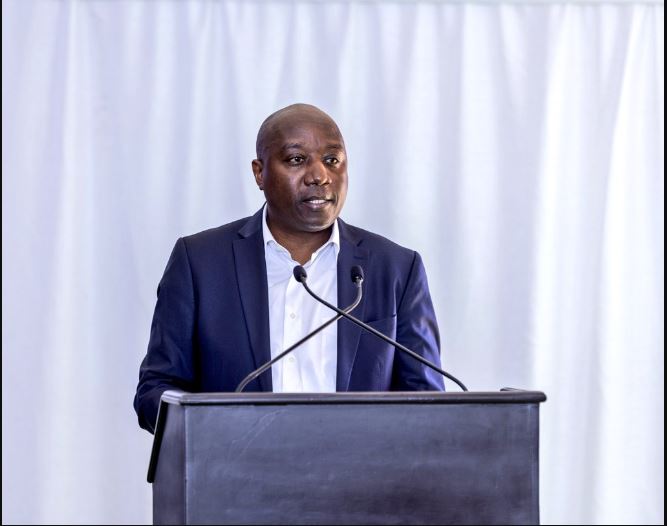 The hospital shall also include the outpatient and emergency building and, pediatric and infectious departments.
Several technological tools shall also be introduced in the renovated health facility, which includes the Air compressor room, Oxygen Generator Station, radiology department, blood bank, laboratory department, central sterile supply department, ultrasound and functional examination rooms among others.
PM Ngirente expressed the government's appreciation to the People's Republic of China for partnering with Rwanda in this important health project saying that it endorses a strong relationship and is another testament to the excellent relations between both countries.
"This hospital's renovation and expansion will further enhance capacity to provide advanced healthcare services. Infrastructures like this one, are a great contribution to our vision, to develop specialties, subspecialties and train much needed health professionals in a short time," Ngirente said.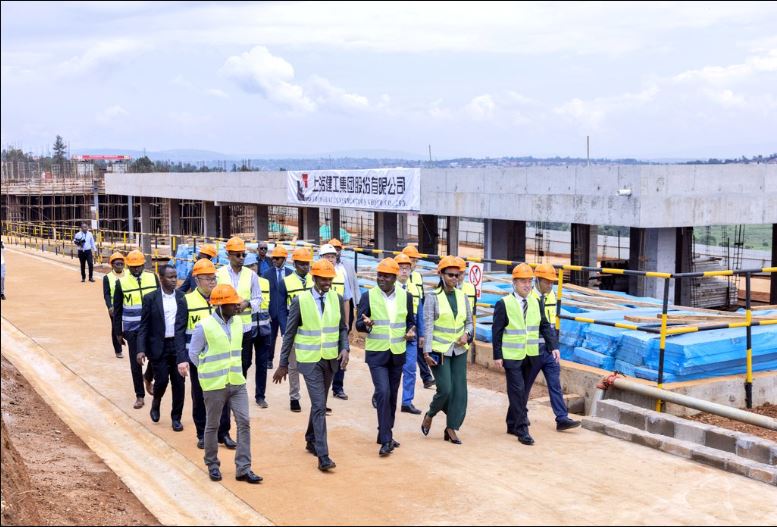 Similar expansion and renovation efforts have been deployed in other projects for different national referral hospitals such as King Faisal Hospital, Kanombe Hospital and others.
These projects complement other strategic health services in the catchment area including; the Research Institute against Digestive Cancer (IRCAD) Africa, the Heart Center and other projects that will significantly transform Rwanda's healthcare system.
Chinese Ambassador to Rwanda, Wang Xuekun used an old saying that "Good friends feel close to each other even when they are thousands of miles away" to show that despite the vast geographic distance, China and Rwanda have enjoyed brotherly relations for more than half a century.
"Health is a priority in our cooperation. We built Masaka Hospital in 2011. Since 1982, China has dispatched 22 medical teams and more than 270 Chinese doctors to Rwanda. They helped local patients a lot," Xuekun said.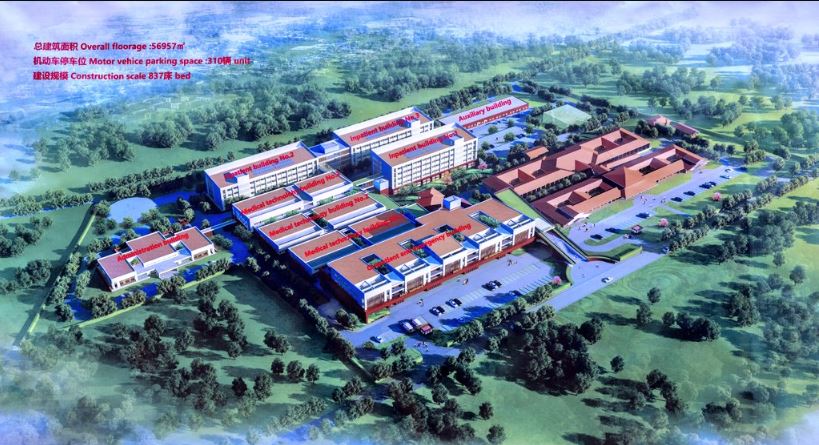 Xuekun reaffirmed that China is committed to working with Rwanda to promote the well-being of its people and to that end, China will continue to support the development of Rwanda.
"It's my firm belief that, with our joint efforts, the cooperation in health will make even greater achievements. That will in turn benefit our two countries and peoples," Xuekun said.
The Minister of Health, Dr. Sabin Nsanzimana stated that the Chinese government has been supporting Rwanda's health infrastructure, for instance the Kibungo Hospital, and such support is important and more to come in future.
Nsanzimana noted that the Masaka hospital will enhance an important aspect of teaching and training medical personnel in Rwanda.