In Nyamata town, located in Rwanda's eastern province, exactly Rwakibirizi village, about 42.2 kilometres from Kigali City, Liliose Kankindi 32, an MTN sales agent is attending to customers, a business she joined recently.
As Kankindi speaks, one notices a sign of happiness, with the zeal to welcome every customer who comes to her selling booth. In her booth, she begins her day by cleaning, organising cell phones and checking balance on her MOMO pay and airtime for sale.
As we start interacting with her, the soft-spoken young woman expresses a memory, as sharp as the pain of an open wound, due to her past history. She got separated from her family during the 1994 Genocide against the Tutsi and it has taken her 27 years to re-unit with them.
Liliose Kankindi was a name given to her by her real parents, but would later adapt another name; 'Rosine Uwamahoro', from one of her foster families. This was after being picked at the age of 4, from a pile of dead bodies at the former ETO Kicukiro, during the 1994 Genocide.
When she was just a toddler, Kankindi was taken by her parent from her home village of Munazi, Save sector, in Gisagara district of Southern Province to visit her auntie's family in Kigali. As fate would have it, when the 1994 Genocide happened, her father had gone back to the village to visit their family and could not find it easy returning to Kigali.
Kankindi recalls moments of shock and horror, when she found herself with her auntie at the former ETO Kicukiro. Unfortunately, the auntie was among the first victims to be murdered, when the French soldiers decided to abandon their peace keeping mission, giving an opportunity the Interahamwe militia to continue their planned killings.
Although she was too young, Kankindi, tries to recall again, playing with other children at the former ETO Kicukiro and having witnessed white soldiers boarding their vehicles.
"At least I remember a terrifying moment, seeing people I was with running, dust filling the air as the Interahamwe started the massive killings and victims screaming for help," she said.
Having lost her auntie, Kankindi started grabbing every woman she approached, amidst terrifying screams and call for help, thinking anyone of the women could be her mother. Later, she realised how she had been disconnected from her family members.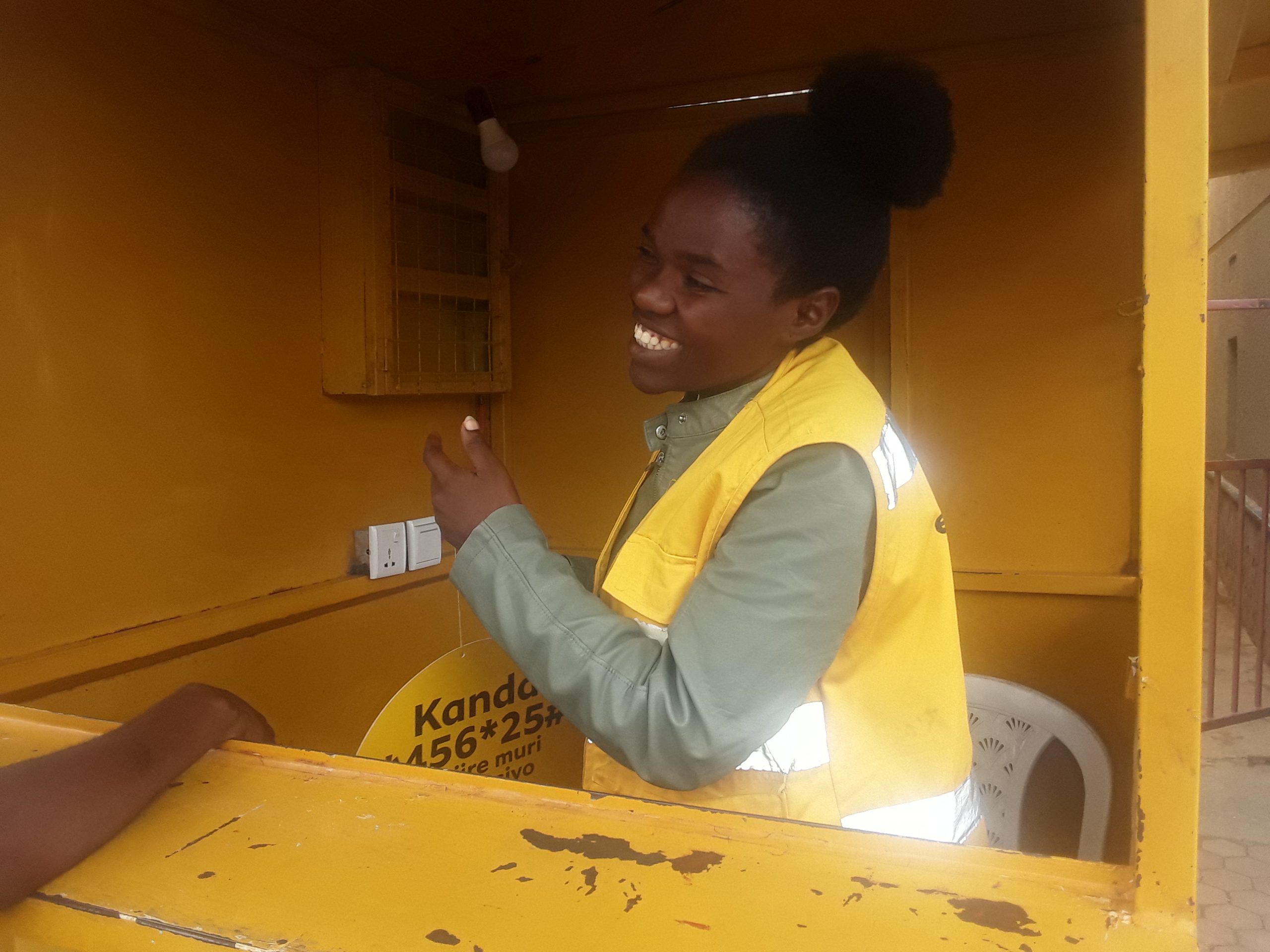 With no any close relative left with her, young Kankindi was picked up by a woman who fled with her from ETO. They stayed together until the woman was also killed, then Kankindi was taken up by a second woman in Bumbogo sector, Gasabo district after the genocide.
Life after Genocide
As time went on, the family told Kankindi about not being part of them and that they did not even know the whereabout of her parents. She started passing nights in fear and wakefulness, and getting less to eat, just to cheat the hunger.
Kankindi was sadly disillusioned, right from the start of her early life, after being told the truth about by her adoptive parent.  This was when she entered a period of frustrated hope and expectancy, accepting the status of being an orphan, with no chance of tracing her origin.
"It was a trying moment, since any support rendered to me was based on the attitude of the person in my presence, because sometimes they regarded me as a lost girl, with no possibility of immediate follow-up from any family member,"  Kankindi said.
Tasting the bitter fruits of danger at a young age, Kankindi strived to find a way of survival, including going to school. She later went from home to home, being promised by people to pay her school fees. Some would pay, but later stop, then she would move to another promising family, within Bumbogo sector. It was until she manged to complete lower secondary level that no any person could render her support to continue.
"My life was then characterised by isolation, terrible grief, wondering why I was left alone. I used to share my thoughts with the people we lived together, but some discouraged me, saying I should stop getting taken up by thoughts about my family," she added
Kankind's other frustration by then was seeing other children being provided with everything they needed at home and school, except her.
'I remember parents coming to visit their children at school, except mine. I used to go to the nearby forest to cry, then come back after swallowing my pain.
She also narrated a worst experience when she lacked transport from school and had to carry her suitcase and walked a long distance for over 3 hours, to reach a friend's home, with swollen legs.
All these episodes created a thought into her mind to come back to Kigali city, hoping that she would find her family members. This was based on what she had been told that the family where she belonged before genocide, was based.  She even went back to ETO Kicukiro in search of any trace of her parents, but it was all in vain.
Journey to finding a family
Kankindi further narrates that, "Pressed by the pain of lacking my origin, I decided to look for my family at all cost. During every commemoration   period, I used to reflect on my situation and always found myself in a lost world. I wished at least knowing about the location of my family, even if it was finding graveyards where my family members were  laid to rest."
Searching for her own way in the jungle of ideas, Kankindi would later approach the media in April 2021, to narrate her story, mentioning possible names of family members she remembered, even her home area in Gisagara.
After the dissemination of her testimony through media, one night, while in a desperate mood, Kankindi received an international call at around 2:00 am, from a person who identified himself as a cousin, even calling her by the real name 'Kankindi.   This cousin had called from the United States of America and promised her that relatives in Rwanda would come to see her and, that was the first time she was informed that mother was still alive.
'This was the first time in my living memory that my mind shifted to positive thinking, although it was like a dream, which I never took seriously. I almost went out to scream aloud, but feared I would wake up neighbours, thinking am facing trauma.' Said Kankindi
It did not take long before she received a local telephone call from a person who identified herself as an Auntie. This was a call that consoled her, hearing from a person in Rwanda, interested in knowing her whereabout.
The following morning her auntie picked her, accompanied by other family members. Kankindi said this is a date she will never forget; April 12, 2021.
Kankind's first encounter with her mother
 After several preparations, Kankindi's auntie and other relatives took her to meet the mother in Gisagara, along with local leaders, and MTN Staff, because she had started working as their agent.  She was anxious to meet a figure he could not remember, but whose absence had touched much of her life.
'It was a big surprise in my life, my first paradise on earth, I had lost hope in finding my family, not event my dear mother, who I believed to be dead, because every image of a dead woman I saw at the former ETO Kicukiro always put me to think one of them could have been my mother, and as a believer, my only hope was to meet in heaven.', Kankindi said, with a sigh of relief.
Kankindi's reception at home was filled with a lot of emotions, cries of joy, because her name was already inscribed on graves of genocide victims, thinking she was also dead. Every commemoration period wreathe of   flowers would be laid, to pay their respect to the dead victims, including her.
Beginning of a new and optimistic life
After trying other small scale business ventures including tailoring, early this year (2023), another cousin introduced Kankindi to a new place in Nyamata, where she now operates as an MTN agent.
By the time she was living in Bumbogo, Kankidi was allocated a plot of land where she is trying to put up a house, but needs authorities to assist her in getting land titles and enabling the construction process.
'I have hope for a better future, unlike before when life was meaningless, because I can now think of getting married, relying on support from relatives and friends. In the past, for example one would get hospitalised and no any relative comes to visit you, leaving me saddened, and thinking of what to do in this troubled world.' Kankindi said, with confidence
She further said that finding a family is not enough, because one needs to put effort in exploiting the little support acquired, to move to a next step, coupled with prayers.
In her business as an MTN agent, she only wishes to have more capital to invest, so that she can be able to satisfy the many customers she receives on daily basis.
Kankindi is also in charge of social affairs under the association known as 'Child of Rwanda Family', which was started in 2019, with the aim to promote advocacy for children like her who need to trace their families they lost during the 1994 Genocide. The association has 50 members and has so far helped 7 children to find their lost families.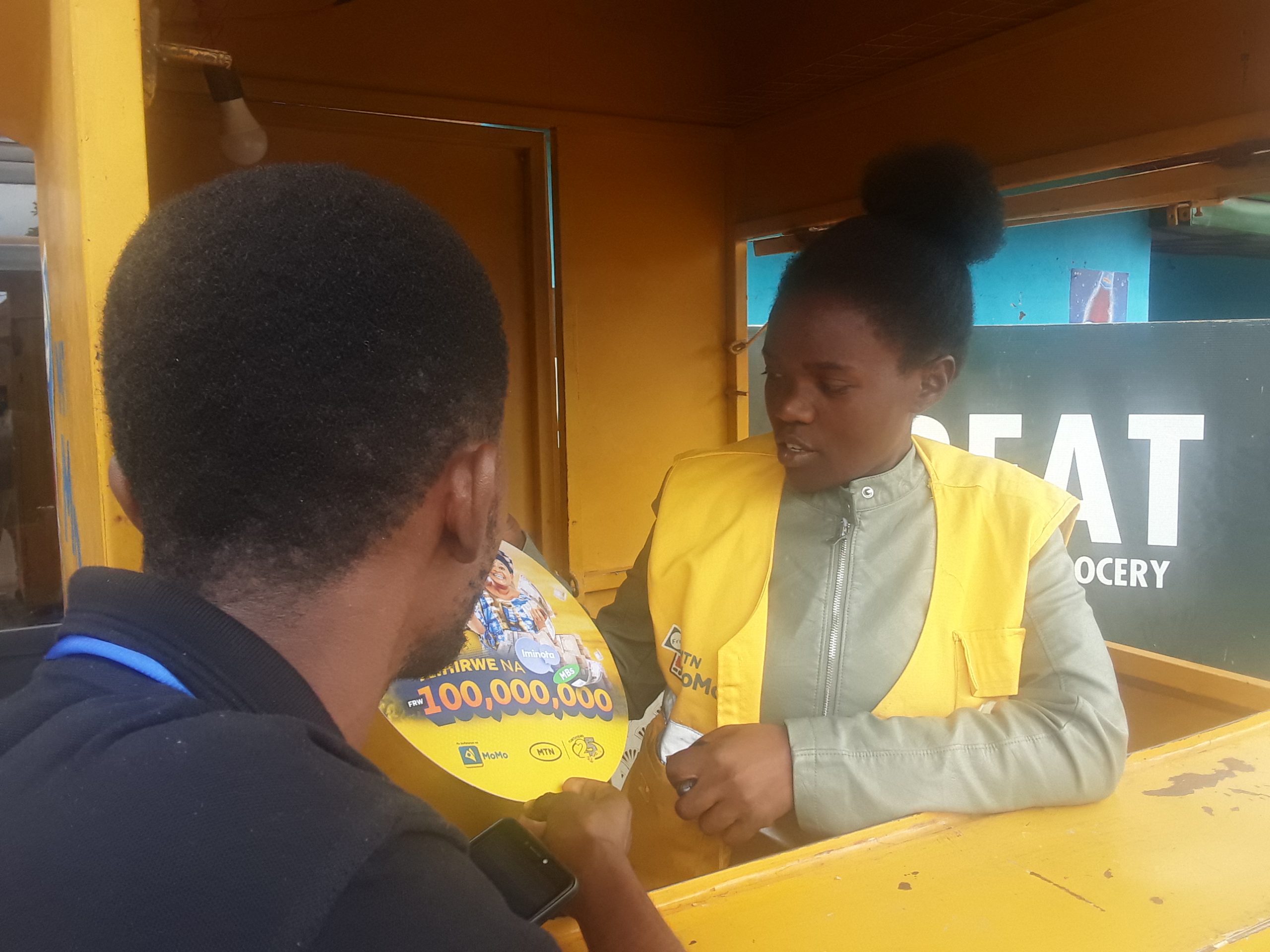 Despite all the challenges she went through, she appreciates the support got from the Association of the Widows, orphans and others who lost their family members in the 1994 Genocide (AVEGA Agahozo).  She affirmed how the connection has helped her to learn about jumping at every opportunity in life.
Clemence Nyinawumuntu, an auntie to Kankindi expressed how there is no better joy than finding a lost relative, more so, who most people thought was dead.
'The return of Kankindi did not only bring joy to our family, but hope for the future because she has plans for the future, a future she had previously lost from her mind.' Said Nyinawumuntu.
Kevin Iradukunda Kalisa, the president of 'Child of Rwanda Family' association stressed that they need support in promoting advocacy, so that their members, mostly children with no trace on their families are taken through the journey, leading to finding their loved ones.
He added that current efforts in working with different institutions, including the Ministry of National Unity and Civic Engagement (MINUBUMWE) would bring positive change, once concerns of such children are jointly addressed.
Kankindi is now confident and secure that she met the people who regard her with any warmth or affection and life still goes on. She looks at further investing in in her business and taking lead in sensitizing the community about refraining from any ideology leading to Genocide.