President Kagame and First Lady Jeannette Kagame arrived in Cotonou, Benin on Friday for a two-day State Visit. The
The Head of State will hold a tête-à-tête with his host President Patrice Talon, followed by bilateral discussions with their respective delegations, before addressing a joint press conference at Le Palais de la Marina – Benin's Presidency.
President Kagame and First Lady Jeannette Kagame will tour the Esplanade de l'Amazone square, home to a majestic statue of a warrior woman, La Statue de l'Amazone – The Amazon Monument, which symbolizes the courage, bravery, and patriotism of Beninese women past and present.
The President and First Lady will also visit Les Jardins de Mathieu – Mathieu's gardens, named after former Benin President Mathieu Kérékou, to pay tribute to fallen Beninese heroes including the brave men and women who have paid the ultimate price in the ongoing fight against terrorism.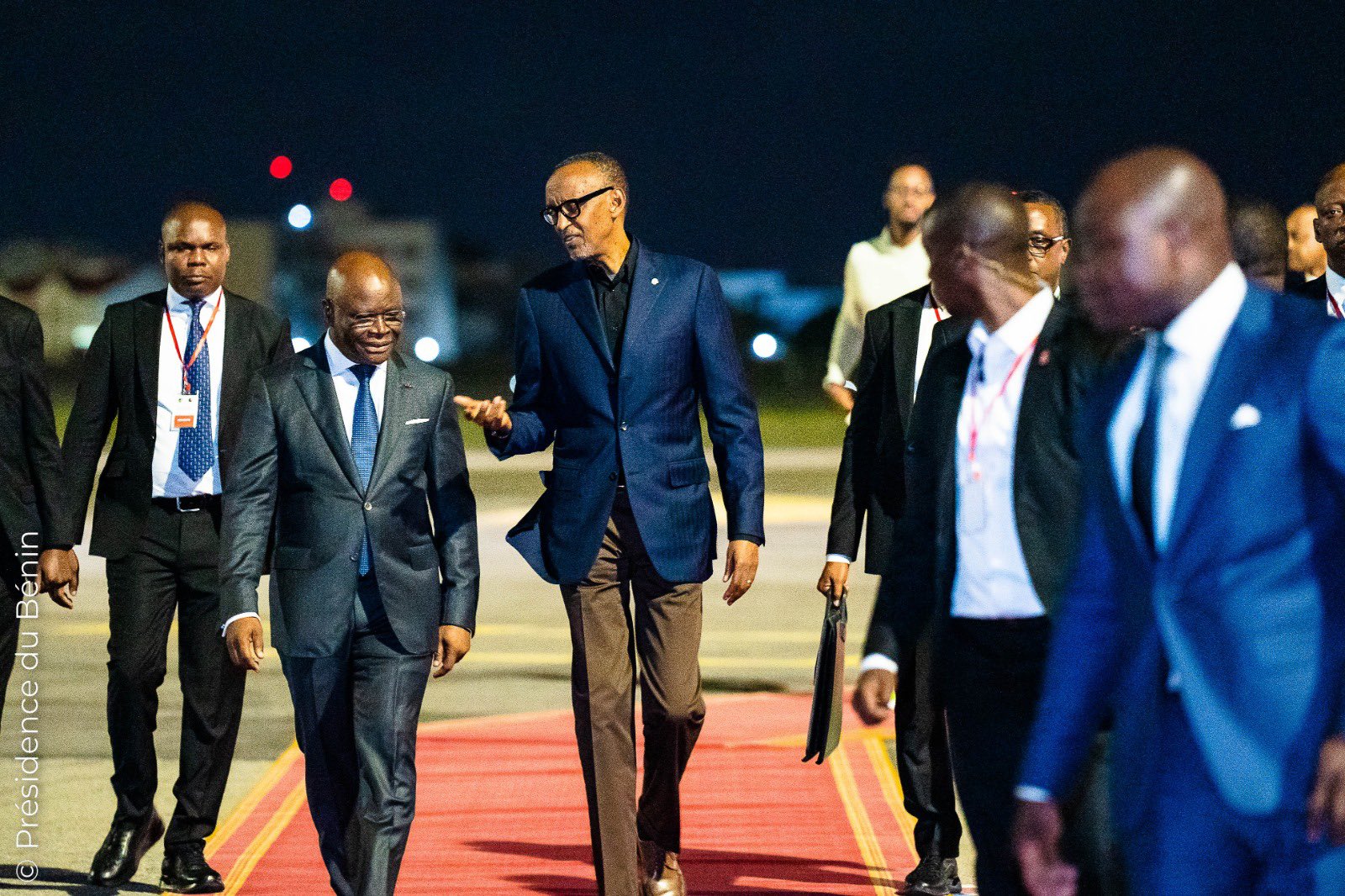 President Kagame will today interact with 100 young entrepreneurs at Sèmè City, a flagship project by Benin Government dedicated to meeting the skills needs of young Africans through training, research, and innovation.
Rwanda and Benin enjoy fruitful cooperation in the fields of ICT, trade, urban planning and land management, and have signed a visa waiver agreement and a cooperation agreement in granite and marble exploitation.
Both nations are expected to sign more agreements; on double taxation avoidance, digitization, agriculture, local governance, sustainable development, and renew their agreements on trade and economic cooperation.
After Benin, President Kagame is expected to visit Guinea.