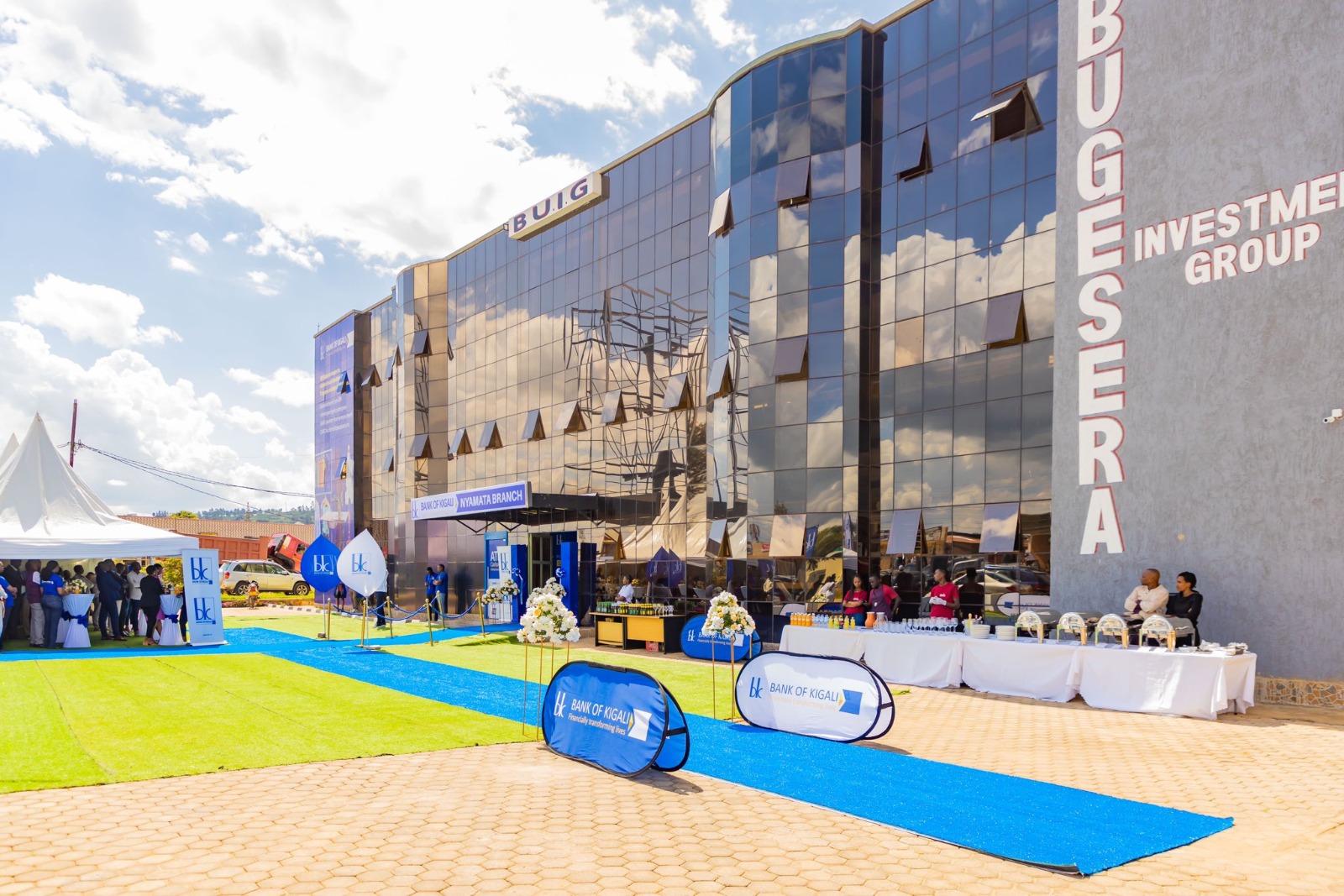 The Bank of Kigali(BK) has relocated Nyamata Branch to the well-equipped, furnished and spacious Bugesera Investment Group (BUIG) building.
The branch, formally in a small building is the second of its kindafter Giporoso, in a series of yet-to-be revamped branches under the new BK strategic plan to improve its customer satisfaction in retail banking services across the country.
The new model has furnished banking space, more services added, as a way of stepping up the bank's brand alongside the current development trends in banking.
It will also feature a digital space, a VIP section, a mother's room to enhance female staff productivity at work among others.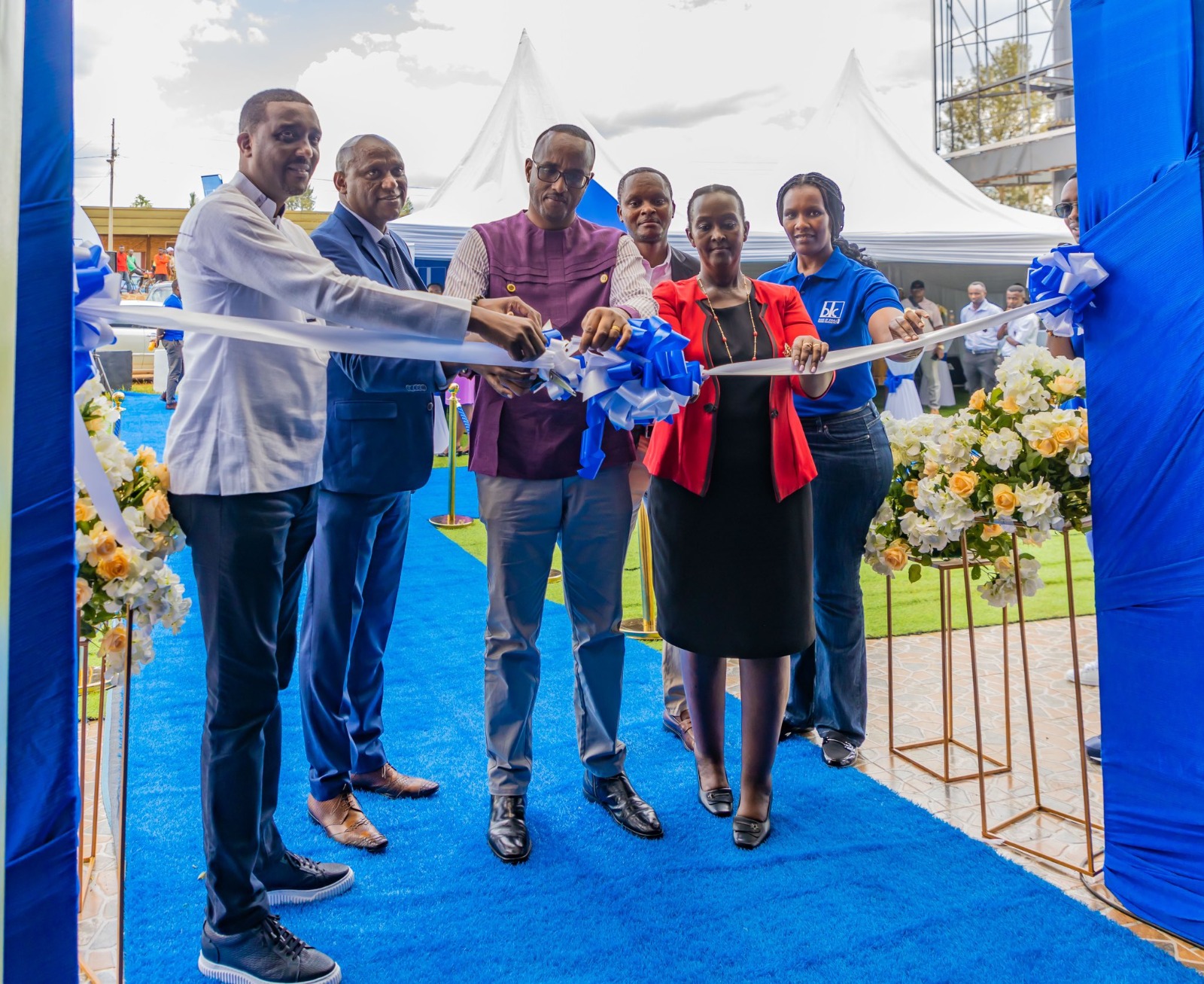 Smartly furnished teller counters, wider client waiting spaces, inclusive access points for disabled persons also make the new model a suitable banking environment.
All these are on top of core banking services like bulk transactions, loans, 24/7 ATM cash point slots, customer care and SME business advisory.
For the Bugesera clients, it is a big deal to have a modern, quiet smart branch that reflects the BK status and capability to respond to the increasing client demand.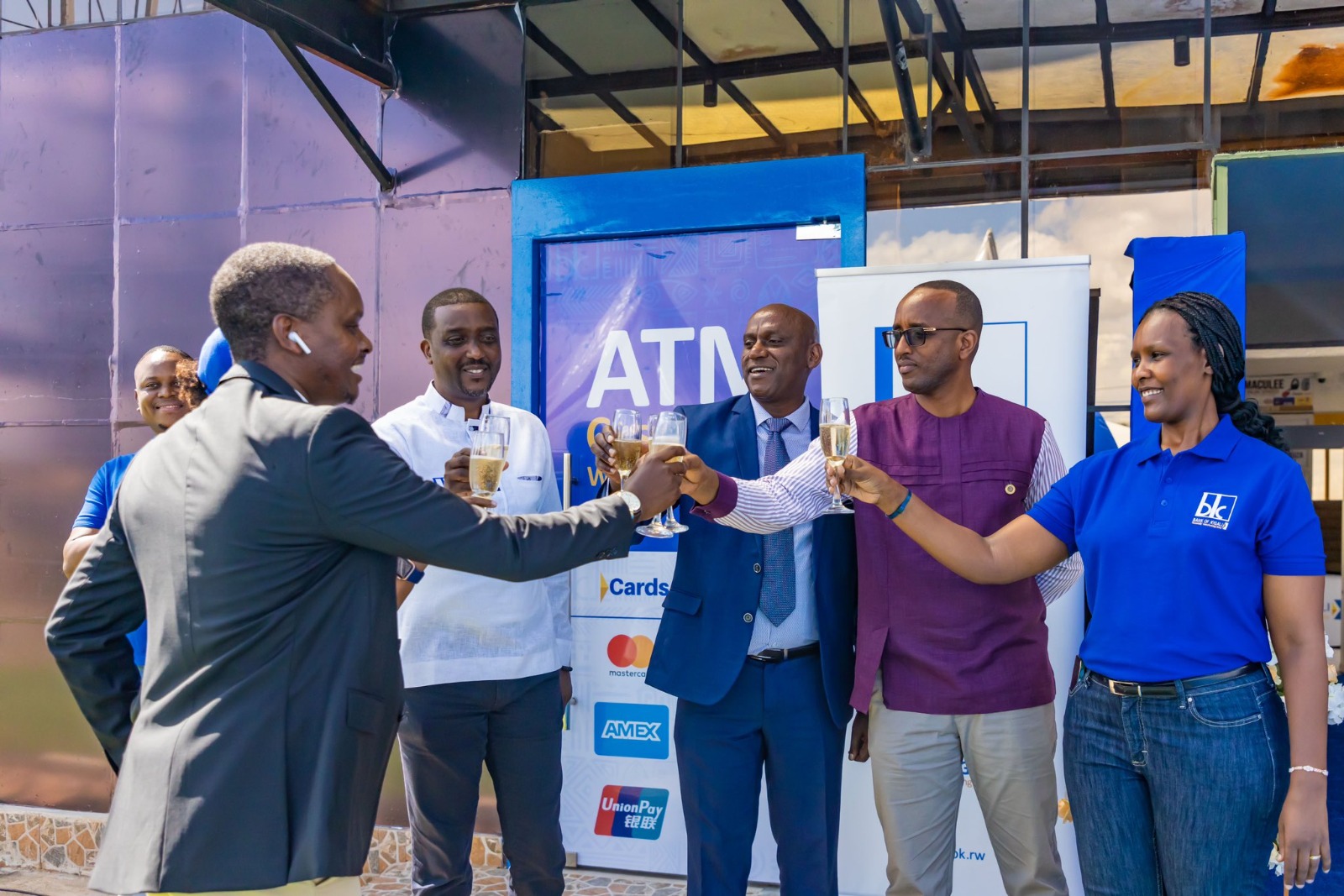 "This is fitting for a leading commercial bank," said Jean Baptiste Musabyimana, the BK Clients' representative in Bugesera.
Musabyimana asked the bank to consider increasing the number of automated teller machine (ATM) cashpoints and withdrawal limits beyond Rwf 2.5 Million because any amount above has to be approved at the BK Headquarters in Kigali.
BK Chief Operations Officer (COO) Désiré Rumanyika said that the bank will ensure money supply in ATMs is stable with plan to add the second machine to allow more users but revealed more digital opportunities ahead.
"We have a plan to have credit (loans) services offered on mobile. This is coming soon and will add to the new "BK App Loan Repayment Feature". The objective is to have 90% of our clients on tech driven services while branches would be used for business advisory," Rumanyika said.
Joanna Asiimwe, the Bugesera PSF Chairperson said that BK has responded to needs of the business community. To be clear about this, he hailed the bank's agriculture credit facility and called on more business owners to take advantage of BK loan services in order to develop their businesses.