As Rwanda continues commemorating the 1994 Genocide Tutsi, Premier Bet Rwanda, and the Rotary Club Kigali, Gasabo have reached out to support genocide survivors with transportation means to reduce the cost of transporting goods to marketplaces and earn incomes,
The donation worth Rwf4 million included one Tri-motorcycle (including farm gear (boots, farmer's overall, a helmet, and driving license exam fees for one adult as well as five bicycles to the 5 families identified plus Rwf100,000 for fuel to enable the community to pursue a life of social and economic resilience.
The support was handed over this June 3, 2023, to a Kibenga genocide survivor's group of 20 (Icyizere Cy'ejo Hazaza) located in Kibenga Cell, Mayange sector, in Bugesera district.
Premier Bet CEO Apostolos Kalodoukas, Rotary Club Kigali Gasabo President, Victor Nkindi officially handed over the support in the presence of local leaders including the Executive Secretaries (ES) of Mayange Sector and Kibenga Cell, the umbrella association for Genocide survivor organizations in Rwanda (Ibuka) representatives.
CEO Apostolos Kalodoukas said under the Premier Bet Projects' Corporate Social Responsibility (CSR) the objective was to socio-economic resilience in the community and they, through Rotary Club Kigali Gasabo, identified families in urgent need of basic logistical support to ease transportation of farm produce to markets.
Kalodoukas said that through the Premier Bet Projects CSR activities which were launched last year, they have donated two basketball courts, and construction materials for recent disaster victims and supporting genocide survivors in Bugesera.
"In everything we do under the Premier Bet Projects, we really want to positively affect people's lives. As local leaders said, anyone with a bicycle can make 1.5 dollars a day. So this is the essence of CSR,"
Victor Nkindi said that the point is to commemorate genocide throughout the 100 days of Kwibuka29 and support genocide survivors to become social economic resilient but also use this CSR activity to have other organizations emulate collaboration and service above self.
A rural and remote location like Kibenga provides few opportunities to generate revenues from the main agro-pastoral activities.
However, support in the logistics of goods transportation from the crops to the marketplaces will bring an opportunity for the community and its municipality to leverage a gap in crop transportation via a tricycle motorbike with hundreds of kilos capacities.
The tri-motorcycle will act as a vehicle to help the community in generating revenues for themselves and the neighboring farmers who are facing the same logistic need, hence rental revenues to strengthen the Kibenga community's well-being.
John Hakizimana, the chairman of the Kibenga genocide survivor's group said that the transport support will serve the community of farmers, who have previously been paying a lot to get their produce (mostly vegetables) to the local markets.
"We will transport produce for our members and the community to earn incomes which is a business opportunity that will bring development to us," Hakizimana said.
Formerly, Hakizimana says that they used to hire transporters for about Rwf 20,000 to move one ton of produce but they will no longer have to incur such costs but earn.
Using bicycles is a common means of transport and travel in Bugesera district but also a symbol of having an elevated social status, in an area where both women and men equally ride bicycles.
Zahara Mujyawimana, a vegetable farmer and mother of two who received a bicycle says that like many women in Bugesera, she has been carrying produce on her head to the market place and this comes with untidiness, fatigue from walking long distances and waste of precious time on the way.
"This hustle has ended. I will now use less time and energy to deliver produces, and get time to look after my children," Mujyawimana said.
Ibuka representative, Emmanuel Rwiririza thanked both organizations for the support saying that the donation brings more hope and builds resilience for genocide survivors.
The ES Mayanje Sector, Ephraim Sebarundi requested the beneficiaries to use the donations properly to support the community in many ways including other genocide survivors.
Sebarundi stated that with the help of the government, the beneficiaries should devise a plan of how to use the transport equipment to create incomes to improve their social welfare towards resilience.
"We will give you a cooperative officer who will help you develop a business plan that will be implemented to acquire distribution partnerships with farmers and livestock products so that you own the transport market in this area," Sebarundi said.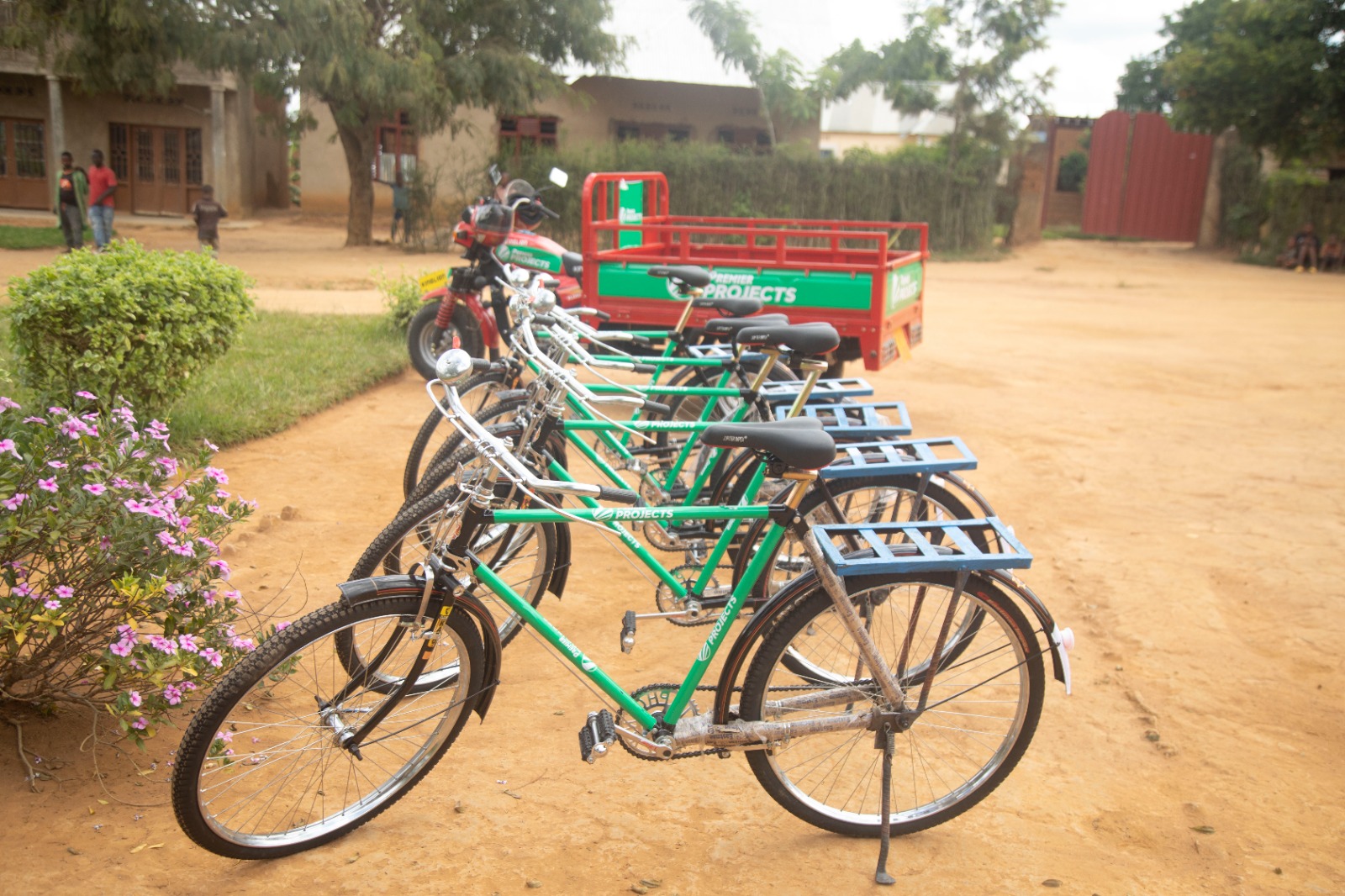 The support from Premier Bet Rwanda and Rotary Club Kigali Gasabo is expected to enable the significant growth in the community by providing jobs for riders. Increase transport of farm products from farm to marketplaces; and support the local community and the municipality in increasing farming productivity.
It is also expected to engage especially women, and youth from vulnerable communities towards Improved travel, work conditions, access to finance andlabour markets, and communion.