In most developing countries, tertiary education can be really costly if one is from a less privileged background and without the promise of tuition, many young people will find themselves at the crossroads, not knowing what to do next.
It is known that a good tertiary education is the first step towards securing one's future and failure to access it can mean many things. For many, the journey ends after secondary school due to lack of financing.
However, it has been proved that if these young and brilliant students are given an opportunity to continue with their education through a sustainable form of education financing, they turnout well and become a key addition to the workforce.
That is what CHANCEN International, a not-for-profit organization that provides an ethical, fair, and responsible financing model for young people in Africa, does -enabling students from different backgrounds to access quality tertiary education and later pay back at their own terms.
It was more of a celebration on June 3 at Kigali Conference and Exhibition Village when CHANCEN hosted the Annual General Meeting (AGM), to celebrate the gains so far and set sights on the next goal, which is to have at least 10, 000 students in Rwanda get funding for tertiary education.
Through Income Share Agreements, CHANCEN works with partner institutions, including Bank of Kigali, to support students from low-income households to access education that prepares them for the workforce and payback when they start working.
To give it context 2022 Rwanda Population and Housing Census showed that only 3.3 percent who complete secondary education are able to go to university in Rwanda while the figure stands at 9 percent across Africa.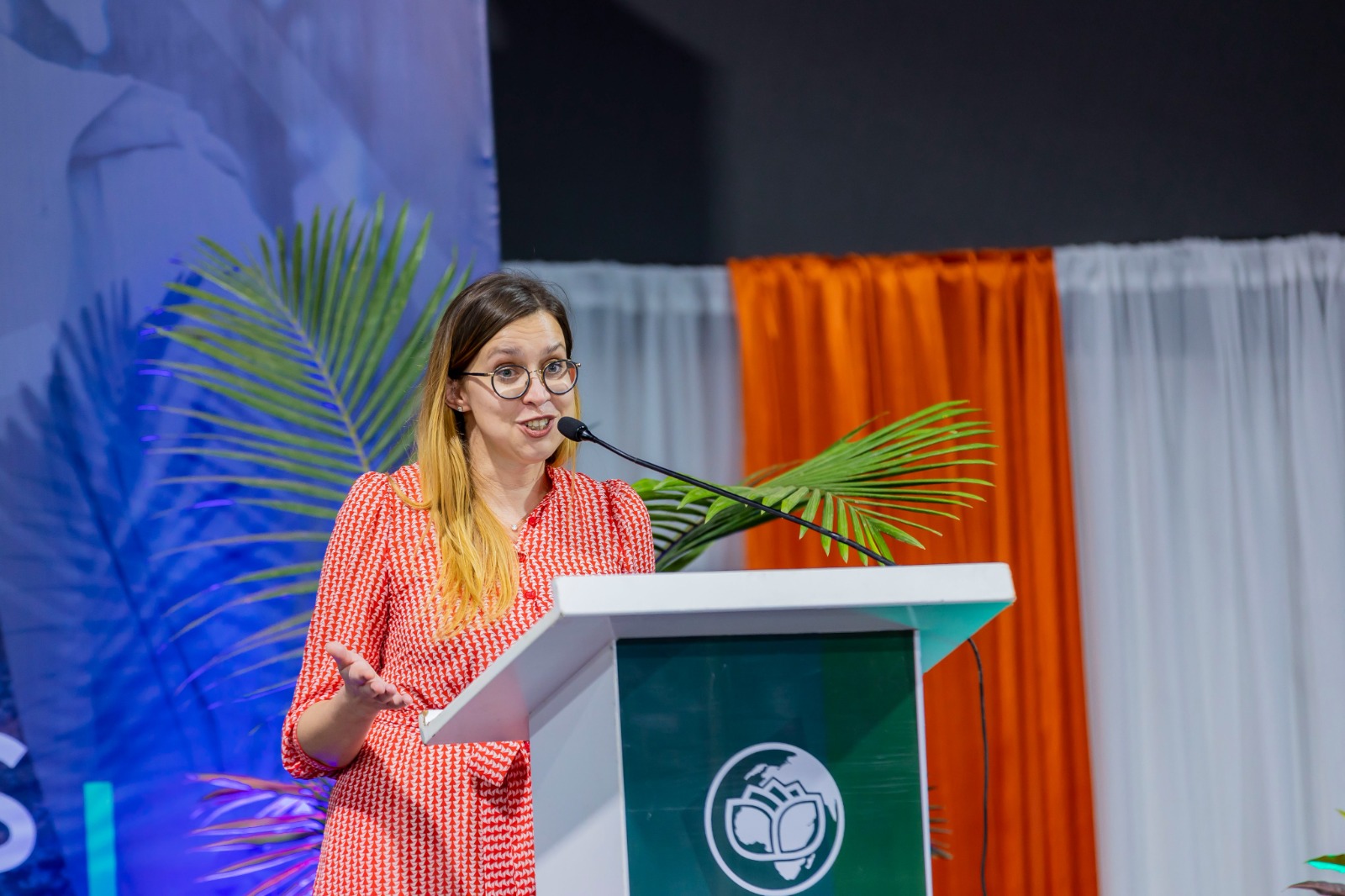 CHANCEN officially launched operations in Rwanda in 2019 and has so far supported 2,500 students to get education financing and is currently eying to take that number to 10, 000.
Speaking during the AGM, the first in-person meeting since they started operations, Batya Blankers, CHANCEN CEO said that the journey was worth celebrating, having started small, but today the community in Rwanda has expanded with more coming on board.
"We started with very humble beginnings. The vision was that quality education should be accessible to every single person because education can increase one's lifetime and earnings," Blankers said.
She pointed out that CHANCEN's vision was to open up doors and opportunities that are unavailable to students from underprivileged backgrounds and to prove that every single young person has immense potential in them and are worth every investment.
Blankers said that currently there are very few education financing options on the market because financial institutions and microfinance institutions do not see young people as a good market to invest in.
To solve that challenge, CHANCEN came up with a model that would ensure that beneficiaries have access to good quality education through a fair and responsible financial product.
Blankers pointed out that they innovate and create opportunities for people who need them most and the formula has worked for the past three years.
"I'm really excited to share that incredible progress that we've made today that we could not have done on our own. In Rwanda, we have funded almost 2,600 people and our community is growing," Blankers said.
She added that the organisation has also started operations in South Africa, with almost 100 young people receiving their contracts to join the community and they are set to launch in Kenya and Ghana.
Blankers thanked Bank of Kigali for believing in the work CHANCEN is doing in Rwanda and coming on board to support the initiative because investing in the youth is worth every penny.
"Bank of Kigali has partnered with us today for this event because they're watching the CHANCEN community. The world is waiting up and you can see the opportunities," she told the youth, urging them to rise to the occasion and come up with collaborative ideas and products that can be supported.
Since they started operations, Blankers said they have seen young students whose future was bleak due to lack of financing for tertiary education turnaround their fortunes to become successful upon graduation.
Today, through its model, CHANCEN has created a community of young people with employable skills, thanks to partnerships with higher four learning institutions in Rwanda, namely Davis College Akilah, INES Ruhengeri, Kepler College and Rwanda Institute of Cooperatives, Entrepreneurship, and Microfinance (RICEM).
Over the next three years, CHANCEN hopes to onboard 10,000 students, 65 percent of whom will be from rural areas. Currently there are 1491 students benefiting from the program, 70 percent of whom are female.
Empowered for the future
Steven Sunday, one of the members of CHANCEN who got an opportunity to study through the programme said that his life would have never been the same, had he not got an opportunity to continue with his studies.
Upon finishing high school, Sunday got very good grades but did not have the means to join the university he wanted to study from. It was around the same time when CHANCEN was beginning operations in Rwanda.
On the advice of his sister, he enrolled in Kepler College with the support of CHANCEN, focused on his education and he set to graduate from the Kinyinya-based university.
"When I got to Kepler, I passed the admission interview and they told me that they would connect me to people who will fund my education. That is how I got to know about CHANCEN," Sunday said.
Beyond just financing, Sunday said CHANCEN offers counselling and mentorship, all of which are aimed at nurturing successful graduates that fit the labour market demands.
"I can confidently tell you that within two years I finished my bachelor's degree which was supposed to take me three years. I'm very ready to graduate just because of the advice and the financing that I received from CHANCEN," he said.
Through the initiative, CHANCEN supports young but brilliant students coming from households that earn less than $500 a year, to study key courses that offer employable skills in partner universities.
Upon graduation and getting a job, they pay back the study loan at comfortable terms. The money paid back is used to sponsor other students from similar backgrounds.
However, some challenges in compliance remain, with some of the students not being able to duly pay back what they owe. During the AGM, Sam Tayengwa, Chief Executive Officer at Transunion talked to the students about the importance of having a good credit score.
Among other things, the students were told that deliberate refusal to pay has consequences because if you do not pay, you are put on the list of defaulters under the Credit Reference Bureau (CRB), which means that no financial institution can give you a loan.
During the AGM themed "Building on Our Success," different panel discussions were held, focussing on entrepreneurship skills, financial management and literacy, among other topics.
Representatives of Bank of Kigali, one of the sponsors of the event, talked to the students about financial literacy as well as the retail and Small and Medium Enterprise (SME) products the bank has for them.
The young people were also educated on the savings culture as one of the ways not only to grow but also to pay off their education loans, rather than squandering their earnings in things that are not beneficial.
At the AGM, CHANCEN recognised the partner institutions that have walked with them on this journey. During the colourful event characterised by music, dance and celebrations, the CHANCEN Community member association was launched.