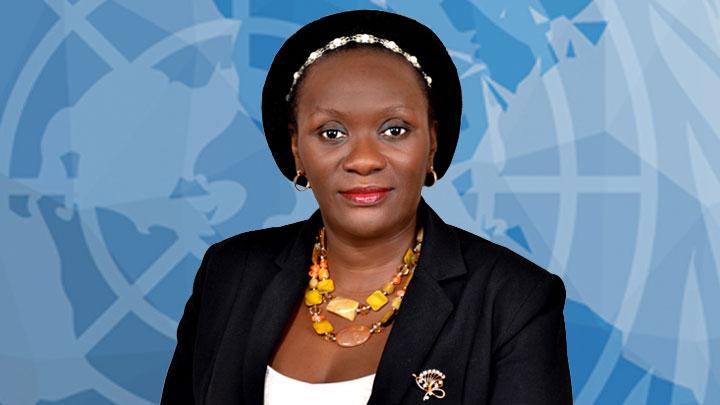 The International Residual Mechanism for Criminal Tribunals (Mechanism) has appointed Lydia N. Mugambe Ssali of Uganda to the roster of Judges on the trial case of Rwandan genocide suspect Félicien Kabuga.
Judge Mugambe Ssali replaces fellow Ugandan Judge Elizabeth Ibanda-Nahamya (RIP) who served on the case and died January 5, 2023 at the age of 70 years.
The fresh appointment was announced in the weekend by the Secretary-General of the United Nations, António Guterres.
This means that the Kabuga case will have Judges Iain Bonomy, as the Presiding Judge, Mustapha El Baaj, Judge Margaret M. deGuzman, Judge Ivo Nelson de Caires Batista Rosa, Reserve Judge and Judge Mugambe Ssali.
Who is Mugambe Ssali
Judge Mugambe has served as a member of the Ugandan judiciary for many years, including as a Judge of the Court of Appeal/Constitutional Court of Uganda and as a Judge of the High Court of Uganda.
Previously, she held a number of positions, including as a judicial officer at the Ugandan judiciary, and thereafter served at the International Criminal Tribunal for Rwanda, where she worked within the Chambers Legal Support Section and later the Appeals and Legal Advisory Division of the Office of the Prosecutor.
Over the years, Judge Mugambe has received a number of awards for her important contributions in the areas of human rights and gender-based justice.
Judge Mugambe graduated from the Faculty of Law of Makerere University, Uganda, with a Bachelor of Laws.
She holds two Master of Laws degrees from the University of Pretoria in South Africa and Lund University in Sweden, and is currently a doctoral researcher at the University of Oxford, United Kingdom.
Mugambe was appointed to the Mechanisms' roster of Judges following the passing of Judge Elizabeth Ibanda-Nahamya on 5 January 2023, and will serve the remainder of Judge Ibanda Nahamya's term of office.
In accordance with its Statute, the Mechanism has a roster of 25 independent Judges who serve both branches of the Mechanism.