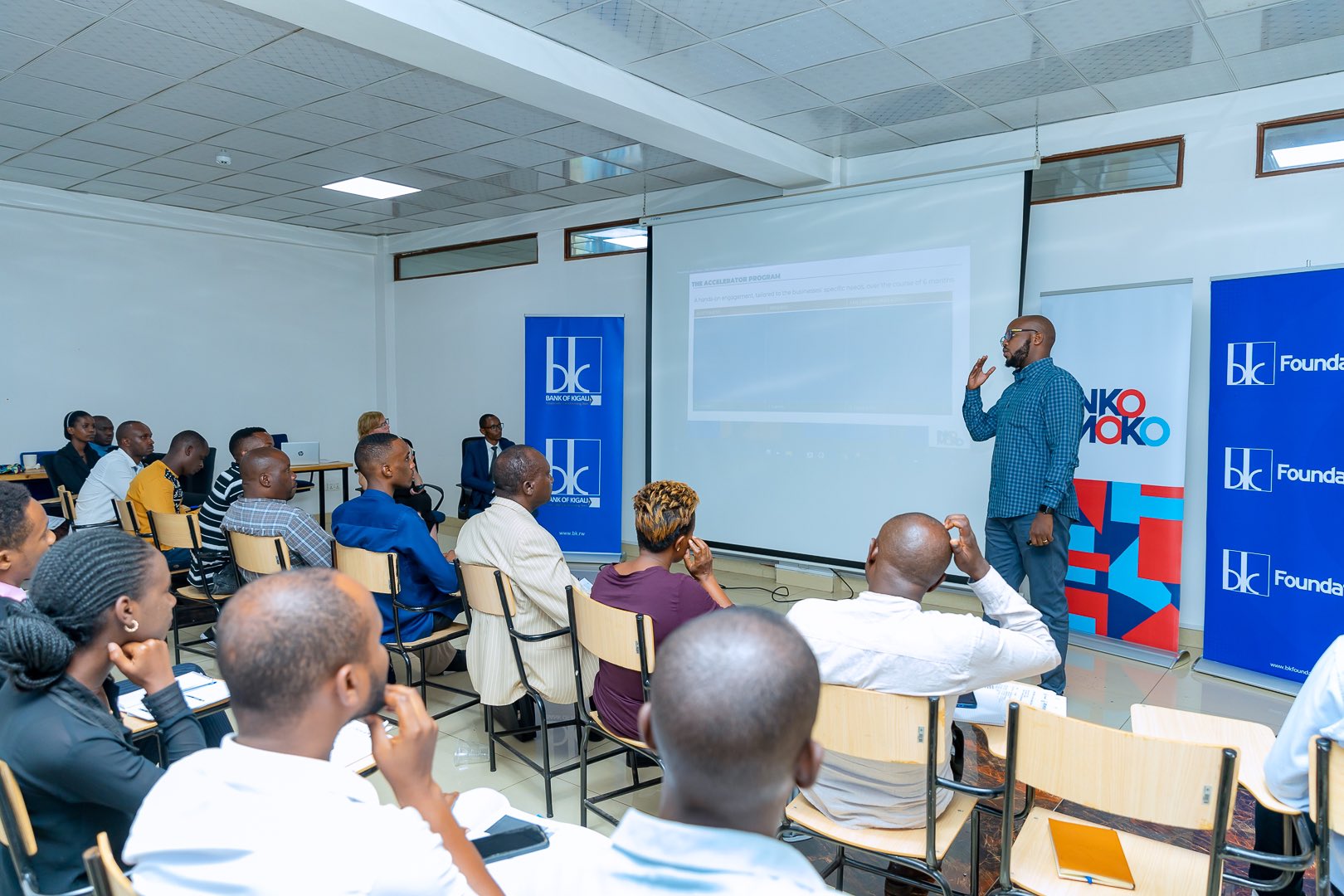 The Bank of Kigali (BK) Foundation and Inkomoko Entrepreneurship Development through the BK Urumuri initiative has selected 25 businesses that will this year stand a chance to get financing to address the issue of climate change.
BK Urumuri Initiative is a competition that was introduced in 2017 to support innovative sustainable businesses in Rwanda in collaboration with Inkomoko- an advisory firm and impact investor that helps entrepreneurs successfully grow their businesses to create thriving communities.
The 7th edition of the initiative was launched on April 27 focusing on business projects that respond to environmental and climate change problems as the main criteria for entrepreneurs to be selected under the edition.
The 25 selected enterprises (most of whom in agribusiness) will undergo a free six-month Business Acceleration Programme where they will get training, assessment, consulting, and business advice, and be prepared for investment.
Ten or more outstanding businesses will get $25,000 loan financing which is also at a zero interest rate.
Collins Kinoti, the BK Foundation Environmental, Social, and Governance (ESG) Manager said that the BK Urumuri initiative aims to contribute in efforts on promoting economic empowerment.
"We are planning to take the selected companies through a rigorous training process to teach them how to scale up their jobs, advance and seek capital, penetrate the market, and even look for investors for their businesses to make sure they create more jobs, employ more women and serve the purpose of economic empowerment both at national and global level," Kinoti said.
He further said that climate change is the new pandemic and a fact that cannot be underestimated thus empowering businesses to respond to climate resilience and mitigation is one way of creating future business towards environment protection.
Helle Dahl Rasmusse, the Director of Business Growth Services (BGS) at Inkomoko said that selected companies will get individual training sessions, business advisory, and business assessment (finance and marketing) and based on the assessment; create a work plan then work on implementation so that the business is ready for growth.
She added that Inkomoko will help setting up financial management (bookkeeping), coaching to analyze the business numbers for investment, sales strategies, inventory management systems, and how to pitch their businesses to investors among others.
Selected businesses to undergo this process expressed high expectations in identifying their business weaknesses and strengths which will help them boost their business.
Gisele Teta, the owner of Banana Fibers Seed Bag plans to replace current plastic bags used in seed beds with banana fiber bags to reduce environmental degradation in the agriculture sector.
"The first thing I plan to do in this training is to learn where I am weak and to learn from a business consultant how I can improve," Teta said.
Jean Claude Manirafasha, the CEO of Future Contracting Company, said their project- "Smart Irrigated Kitchen Garden" aims to harvest rainwater and use it for smart irrigation in kitchen gardens to address food insecurity and malnutrition.
"If we get an interest-free loan, it can boost our business where we have so far built 120 kitchen gardens with rainwater harvesting and irrigation systems," Manirafasha said.
Since 2017, the annual Urumuri Initiative has given interest-free loans worth Rwf184.5millon to 37 entrepreneurs in different sectors addressing different social and economic challenges.