A national non-profit, Women for Women Rwanda (WfW-R) has hosted its annual Finance Fair event to expose women micro-entrepreneurs to business opportunities and pitch their startups for capital.
This year's finance fair featured 125 women micro-entrepreneurs from 7 districts of Nyaruguru, Muhanga, Gasabo, Kicukiro it, Bugesera, Kayonza, and Rwamagana.
The finance fair event brings together the key line ministries- Gender and Family Promotion (MIGEPROF), and Agriculture (MINAGRI), financial institutions, the private sector, and donor organizations to provide women micro-entrepreneurs with information and advice on financial services and products tailored to their needs and situation.
The 2023 edition, held on June 30, 2023, was presided over by Minister of Gender and Family Promotion (MIGEPROF), Prof Jeannette Bayisenge, and witnessed 15 women-led agribusiness cooperatives presenting their bankable start-up ideas to win seed financing of over Rwf11million with each getting Rwf750,000 from WfW-Rwanda.
Minister Bayisenge said that support from Women for Women Rwanda adds to existing initiatives but there is a need for more support from partners to empower women financially especially since Rwanda has put in place supportive policies.
"With the available support, we (the government) are asking women entrepreneurs in agriculture to be self-confident and work hard to make the most of the opportunities that the government and partners provide to empower women," Bayisenge said.
Bayisenge asked development partners to address current challenges related to lack of skills, limited market access, use of technology, and capital.
Berna Rusagara, the Executive Director of Women for Women Rwanda said that the fair helps women to increase their understanding and awareness of the financing ecosystem and opportunities available to them.
"Additionally, these events provide financial partners with opportunities to make beneficial business connections and deals with potential clients, hence, a win-win situation for both groups of actors," Rusagara said.
Women entrepreneurs are a significant force in Rwanda's economy, representing 43.2% of all entrepreneurial activities in Kigali.
They play a key role in the generation of economic progress to combat poverty and inequalities and various studies have shown that women entrepreneurs' income contributes more to the family and immediate community than income from male entrepreneurs.
The WfW "Enabling Environment for Successful Female Entrepreneurs in Rwanda" project connects marginalized women micro-entrepreneurs in seven districts with opportunities, resources, knowledge, skills, and partnerships that support their journey to becoming successful entrepreneurs.
The project supports the women beneficiaries on four key elements: Building human capital, access to market institutions, access to finance, and strengthening supportive networks and partnerships.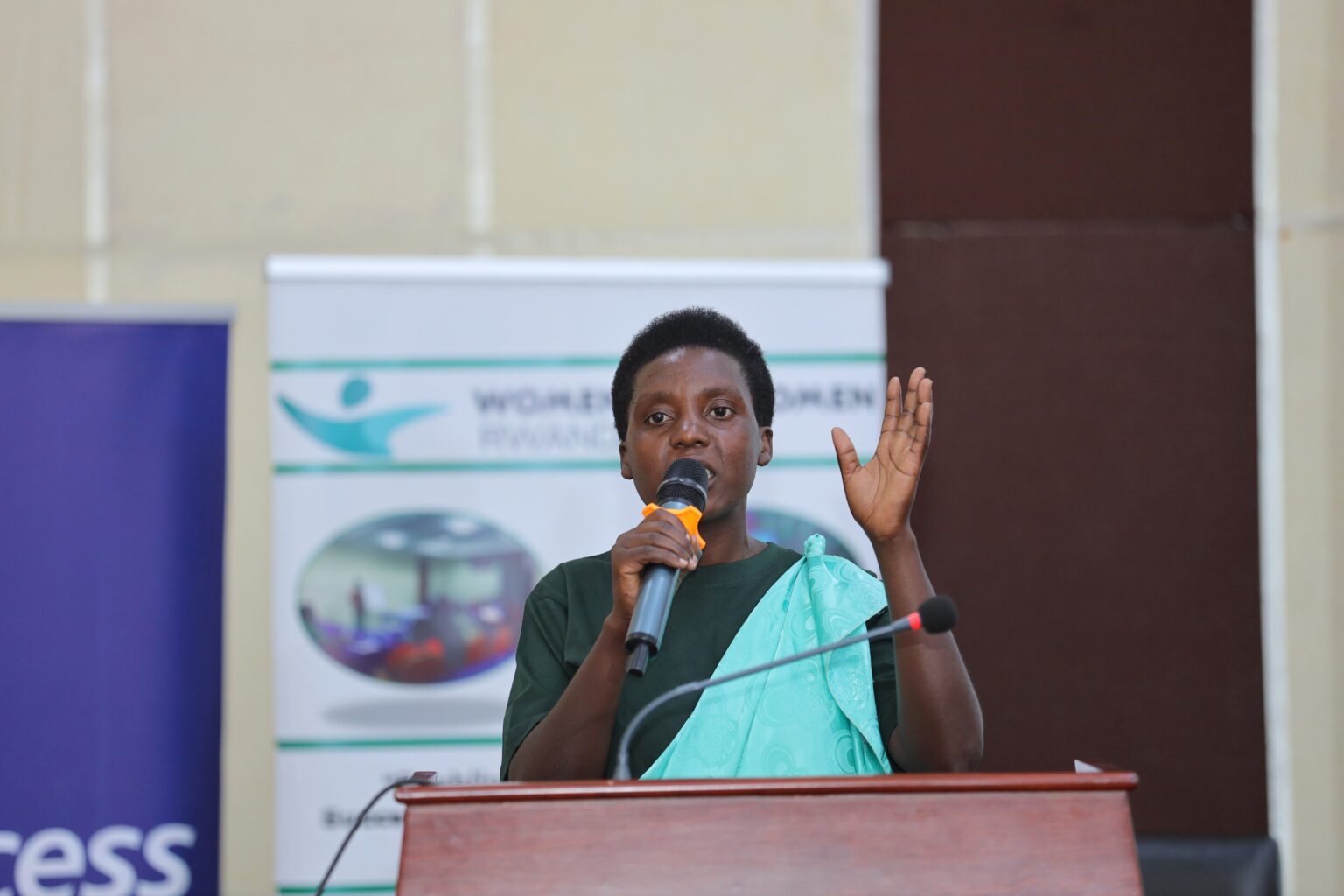 Women like Donatha Murererehe from Gikomero Sector in Gasabo District said that they lived in poverty and did not know how to read and write, but after the WfW training, she gained business skills in agribusiness and earns a living out of it.
"I started with renting farms to grow beans but today I have reached a capital of Rwf5 million Rwandans and helped my husband to open a shop so we can all earn," she said.