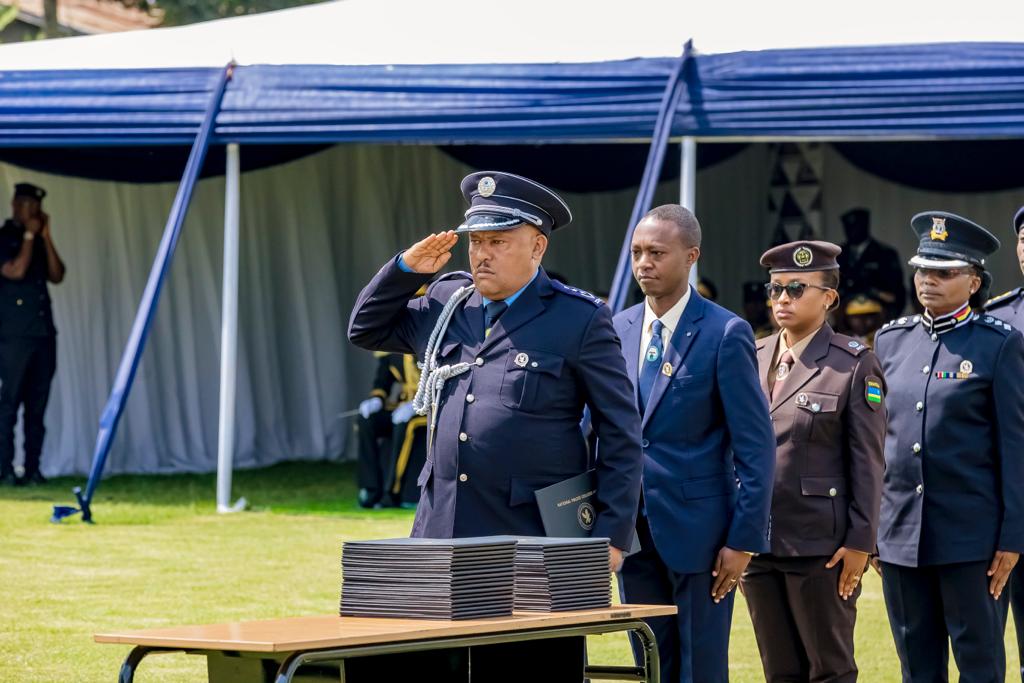 Thirty five law enforcement officers from ten African countries graduated from the National Police College (NPC) on Friday, June 30, after successfully completing a one-year Police Senior Command and Staff Course (PSCSC).
The colourful graduation of the 11th PSCSC intake held at the NPC in Musanze District, was presided over by the Minister of Interior, Alfred Gasana, who conferred upon the students the Passed Staff College (PSC) title.
The Police students are from Ethiopia, Kenya, Malawi, Namibia, Lesotho, Nigeria, Somalia, South Sudan, Tanzania and Rwanda.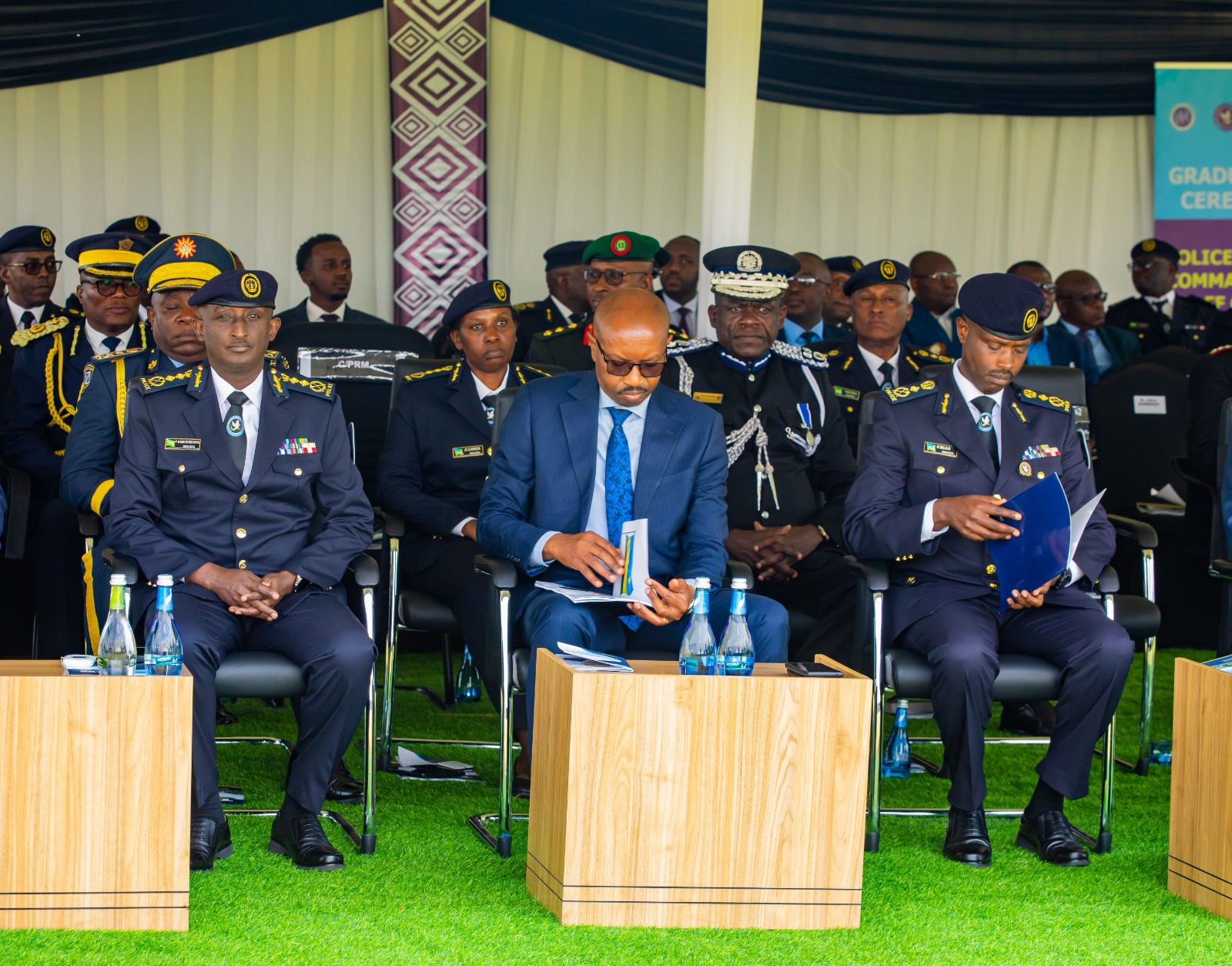 The event was also attended by the Inspector General of Police (IGP) Felix Namuhoranye, the Commissioner for Lesotho Mounted Police Service, Holomo Molibeli, the Governor of Northern Province, Dancille Nyirarugero, and the Army Chief of Staff, Major Gen. Vincent Nyakarundi.
It was also graced by the Deputy Inspector General of Police (DIGP) in charge of Administration and Personnel, Jeanne Chantal Ujeneza, Deputy Police Chiefs from Malawi and Namibia, diplomats and delegations from other participating countries as well as spouses and family members of the graduating students.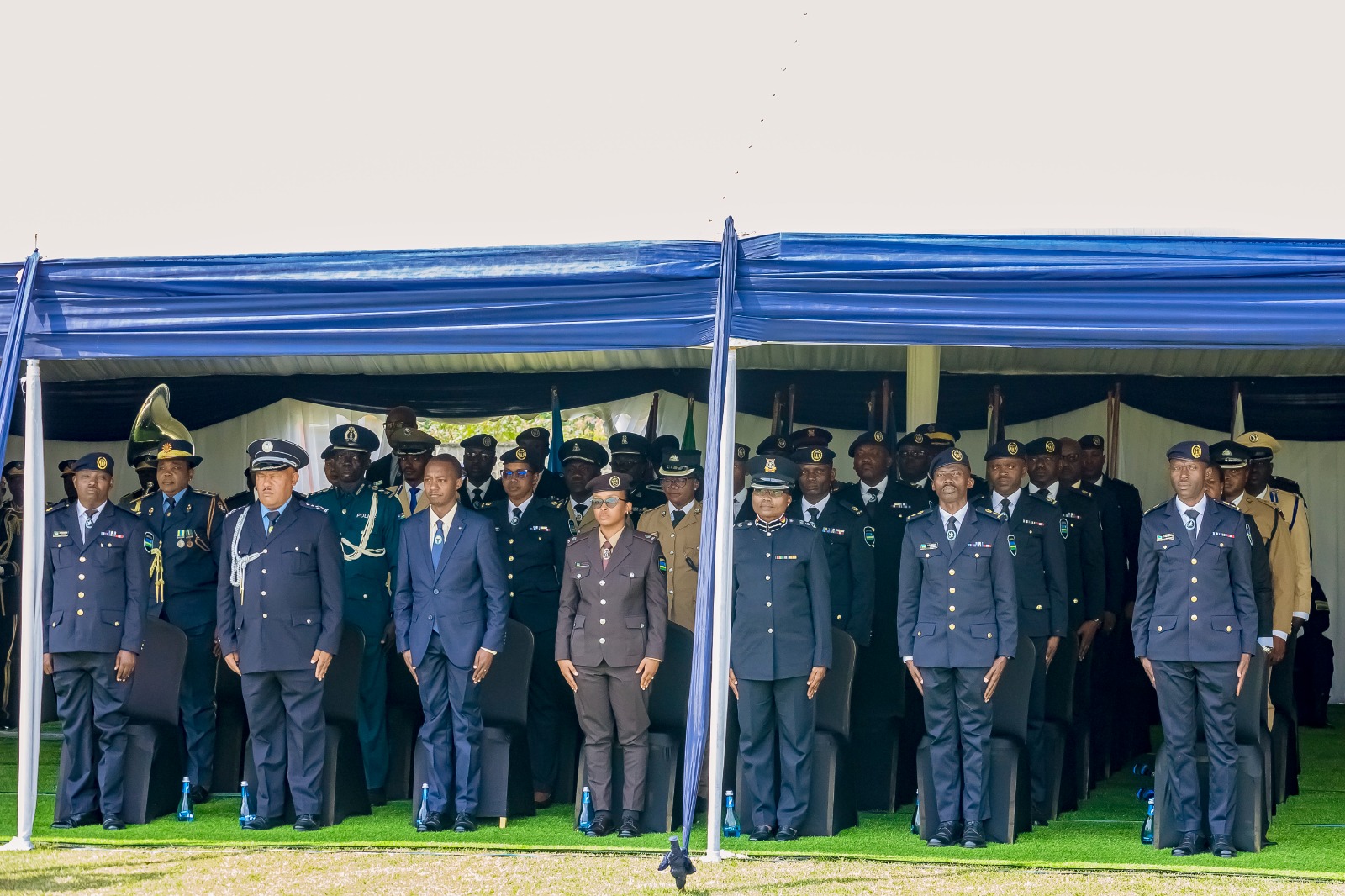 The intense one-year course combines three components; Passed Staff College (PSC) title, Post-Graduate Diploma in Strategic Leadership and Management, and a Masters of Arts in Peace Studies and Conflict Transformation.
Minister Gasana, who thanked countries that sent their students to attend the course, said that the graduation signifies the efforts, hard work, team spirit, commitment and resilience demonstrated by the Police students throughout the highly demanding course.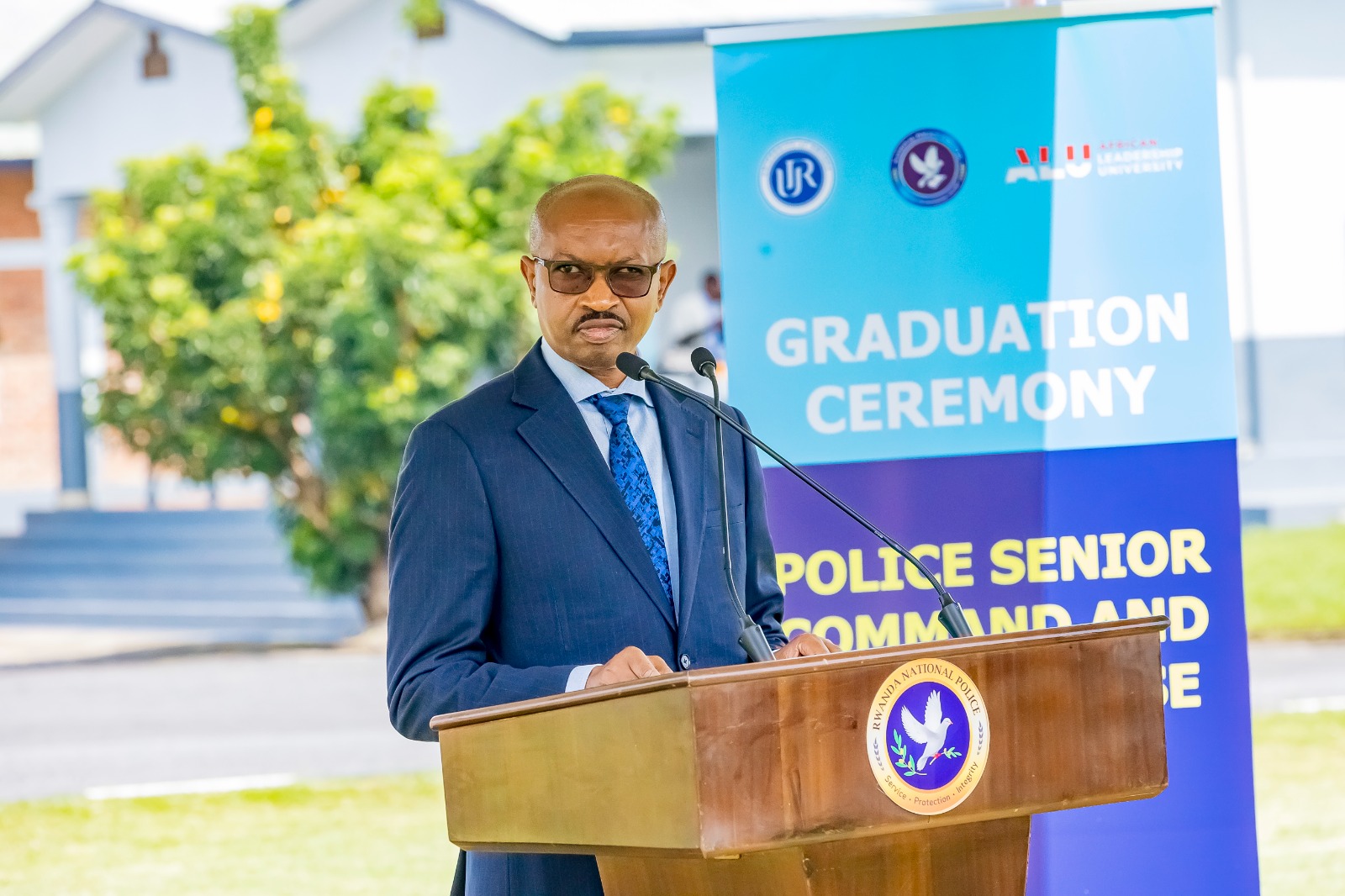 "As you celebrate, always remember that no matter how successful you have been, there is still more to do, more to learn, and more to achieve.
Peace and security in any country have depended and will continue to depend on the amount of efforts deployed to prevent or disrupt crimes; minimize, manage or transform conflicts that are unavoidable in any human society," Minister Gasana said.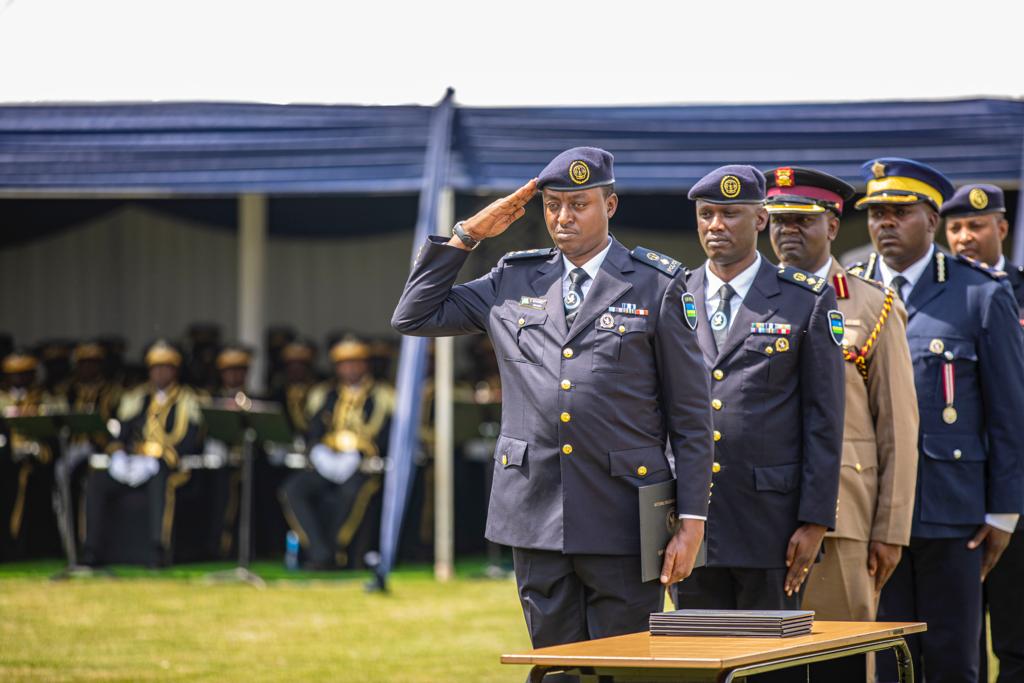 These efforts, he said, mostly focus on addressing the root causes of conflicts from socio-economic, political, legal, institutional and structural perspectives, and where no due consideration is given to these issues, conflicts are likely to break out and escalate beyond proportion.
"In Rwanda, for example, the 1994 Genocide against the Tutsi was the culmination of a long-time unresolved issues of divisionism and discrimination, followed by exclusion, bad governance, structural violence and impunity.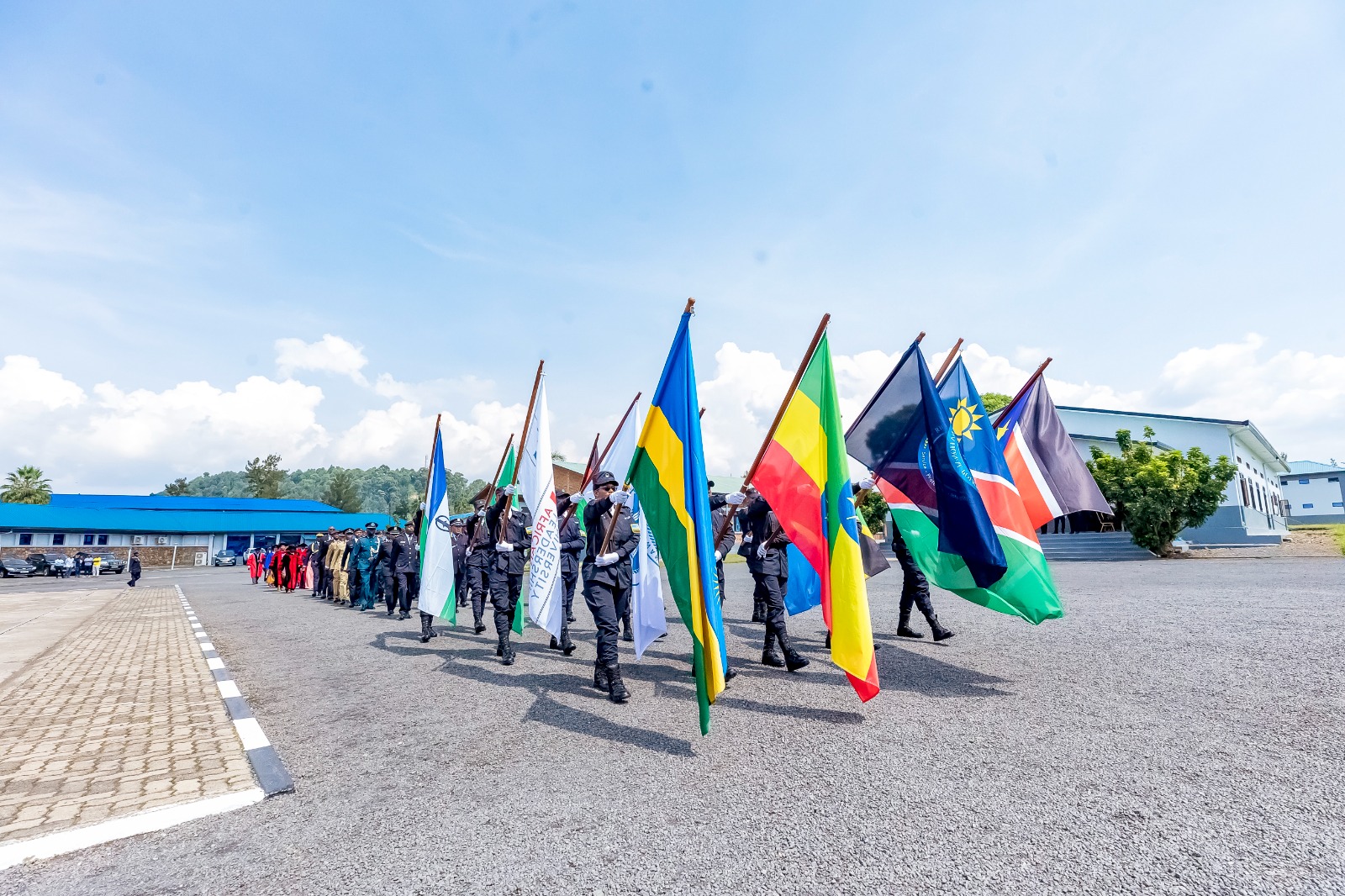 In the aftermath of the 1994 Genocide against the Tutsi, we have witnessed how the promotion of individual security, unity and reconciliation, strengthened justice and good governance have contributed greatly to social cohesion and peace, which have led the country to the observed development," he said.
Learning from this experience, he noted, leadership is at the heart of any societal transformation towards peace, security and sustainable development requiring highly trained, professional, human right abiding and disciplined law enforcement officers, ready to minimize conflicts and crimes in their respective countries.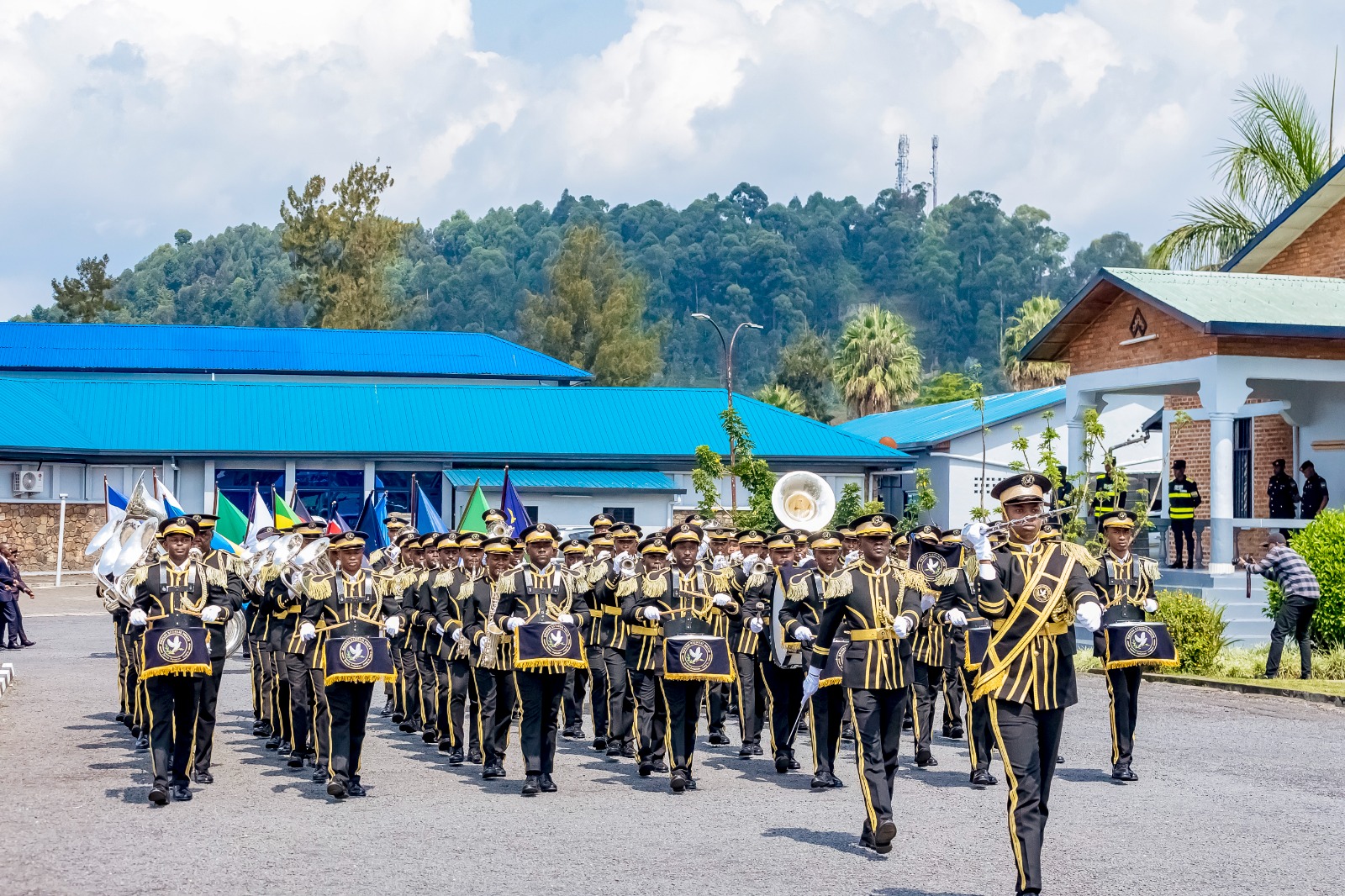 He pointed out that addressing African conflicts requiring new generation of leaders in different sectors, including law enforcement to address them.
"Fighting crimes in any country calls for regional and international cooperation more especially in this technological era and globalized world. This joint training venture is one of the key tools for encouraging such cooperation…and proof of African solidarity towards finding out African solutions to African challenges and building the peaceful Africa we want."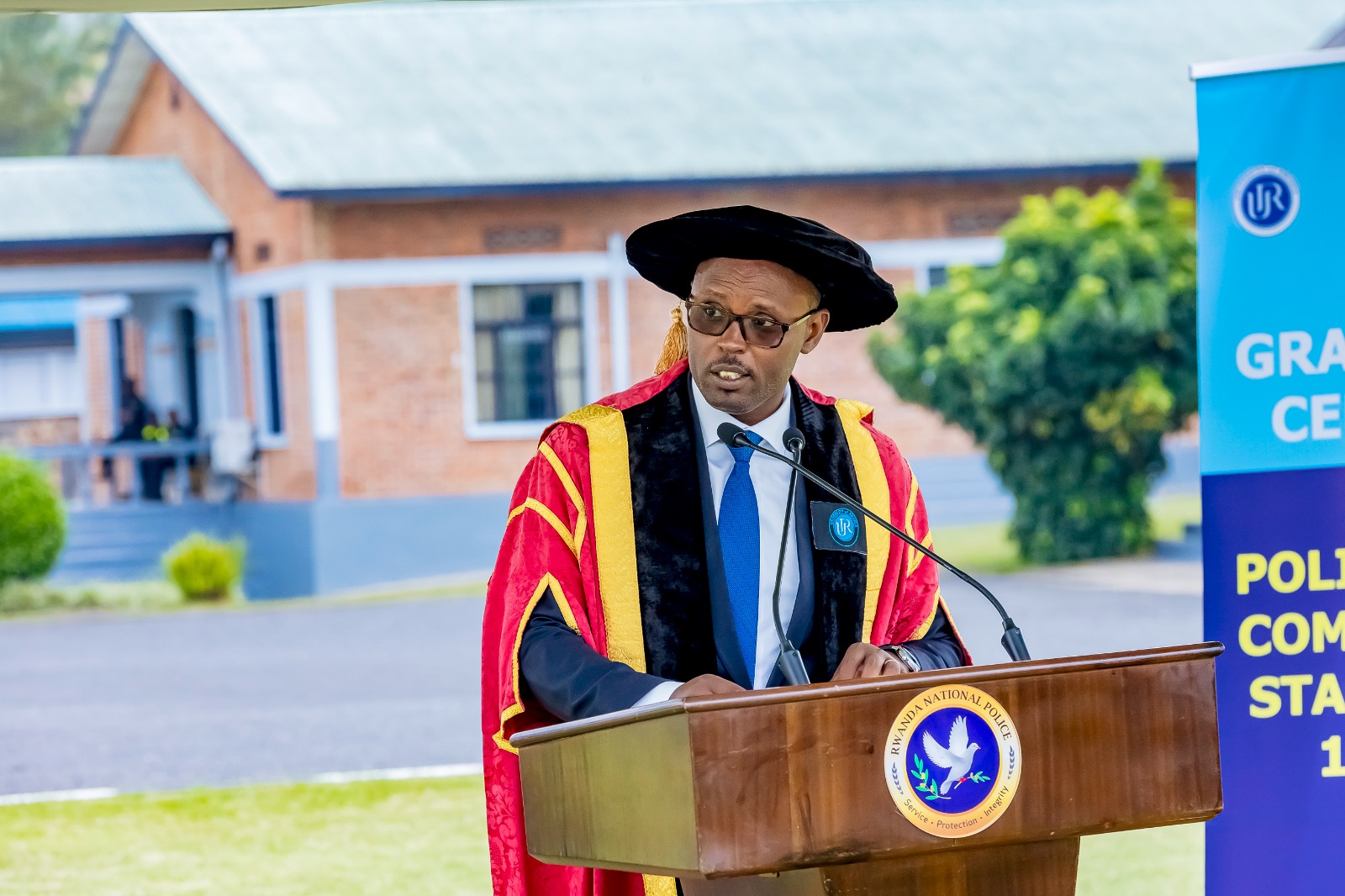 The acting vice chancellor for the University of Rwanda, Dr. Didas Kayihura congratulated the students adding that they demonstrated their uniqueness.
"You have proven that you are ready to go out there and continue serving, we wish you all the best. In different parts of our continent, conflicts and injustice have become the order of the day; it has become the new normal. Go and effectively use the knowledge and skills gained and your personal experiences to make a difference, change the narrative and make us all proud," Dr. Kayihura said.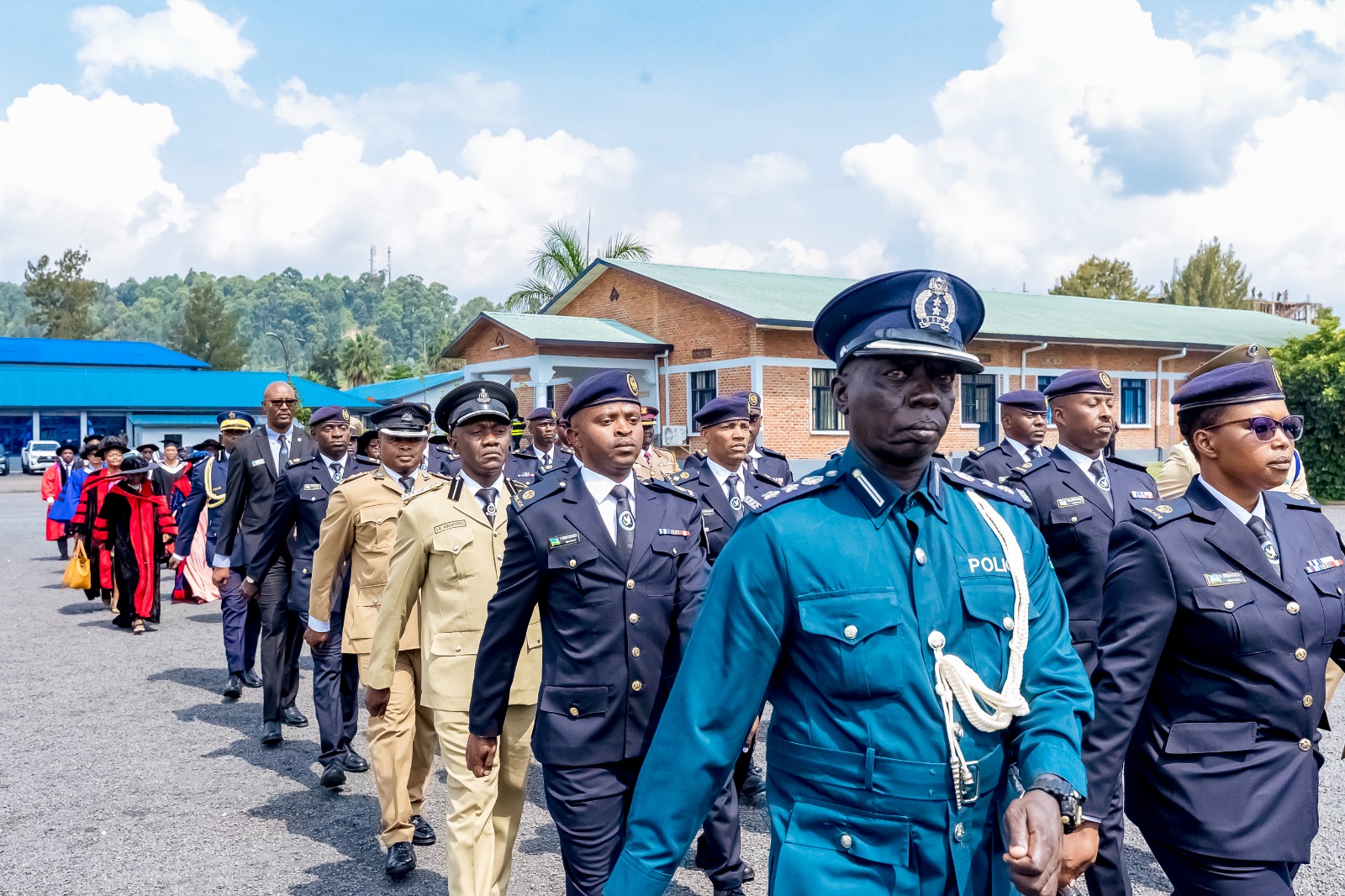 Dr. Nhlanhla Thwala, the Vice Chancellor for African Leadership University (ALU) said that this signifies the strong partnership with the NPC and deepening of ALU's mission of developing leaders for Africa's century.
He said that combining a Master's Programme in Peace Studies and Conflict Transformation and Diploma in Strategic Leadership and Management further provides a bedrock and champions Justice, peace and security.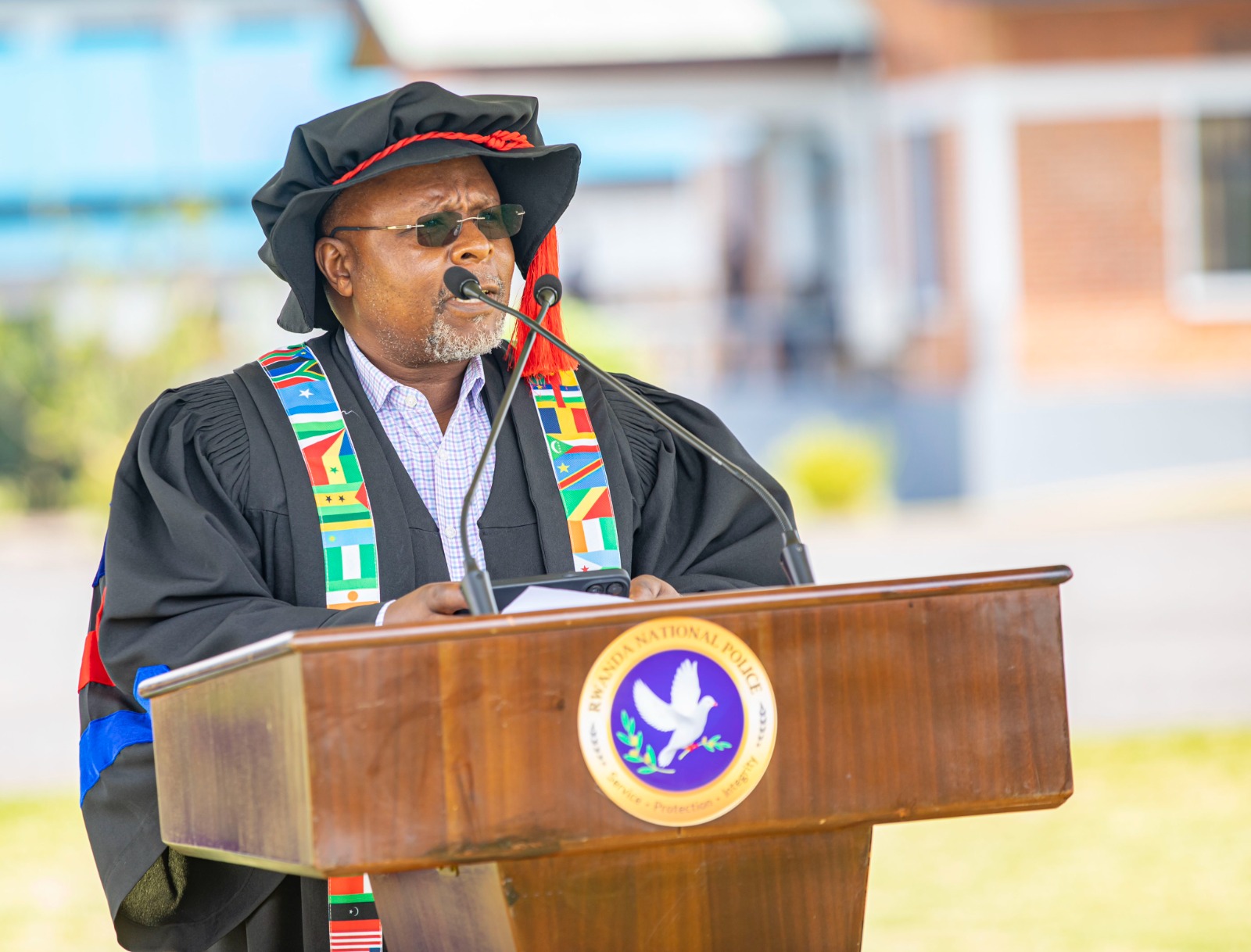 He further pointed out that the PSCSC highlight two standout attributes; the Pan-African composition and resilience, which should be forged across the continent.
The commandant of the NPC, Commissioner of Police (CP) Rafiki Mujiji, said that the graduands demonstrated positive attitude, team-work spirit, commendable level of commitment and discipline throughout the course.
"The diversity of nationalities has been an enriching experience that contributed to consolidating the intended cooperation and development of African law enforcement institutions," CP Mujiji said.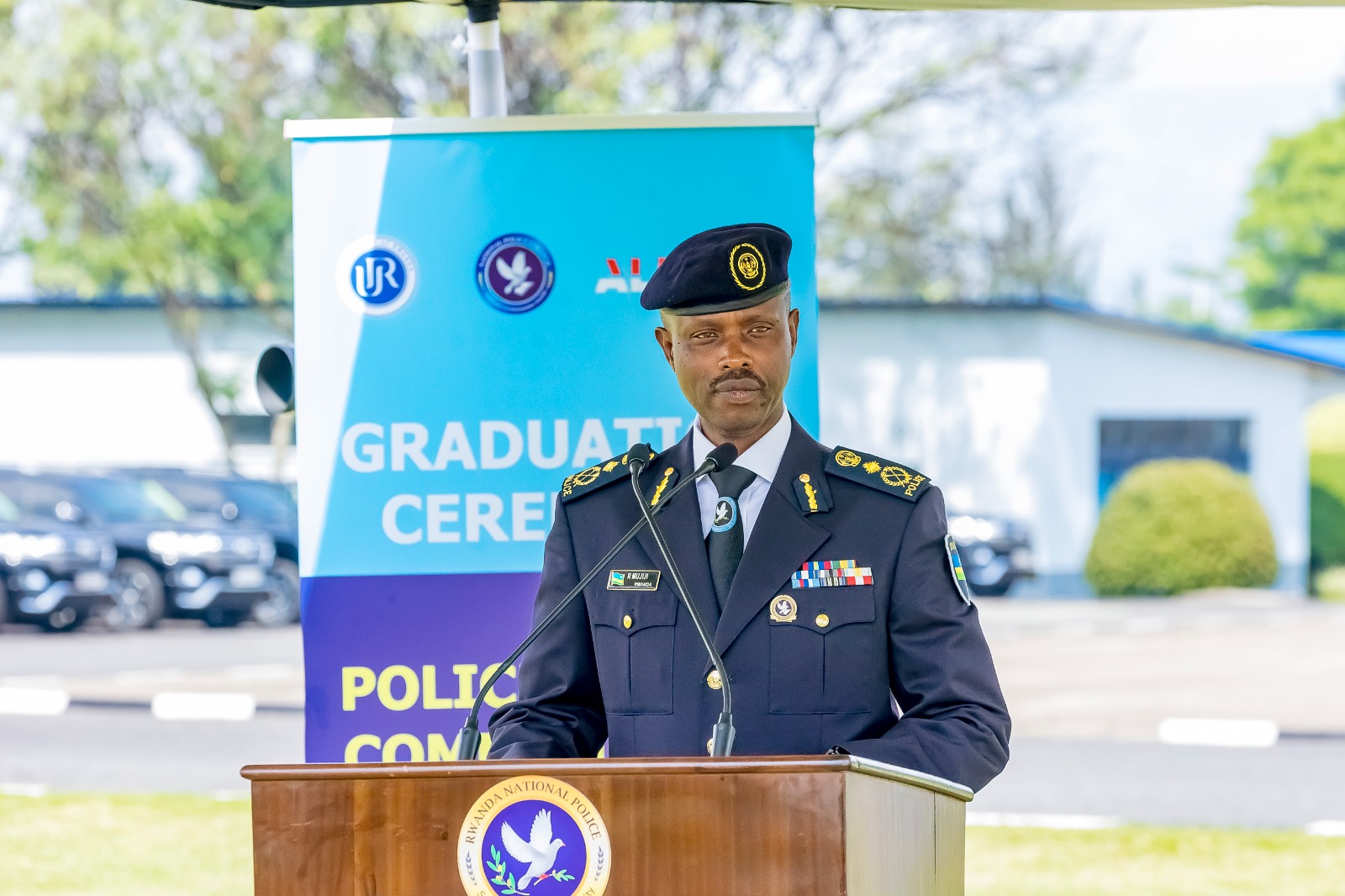 He expressed gratitude to the UR and ALU for the productive collaboration, as well as spouses and families of the graduands for the "invisible but very significant role in the success of the students."
Rwanda's Superintendent of Police (SP) Jean Pierre Samvura was awarded as the Overall Best Student.
SP Valence Ntawuguranayo from Rwanda and SP Tolulope Aderonke Ipinmisho from Nigeria were awarded as second best student and 'Best College Research Paper', respectively.