x  'Pourquoi Pas', a Non-Governmental organization has opened a library which was named after theme in the city of Muhanga.
The 80,000 book library comes to inculcate the reading culture among the francophone community of the area while also supporting researchers and academicians.
The books include children's category, students' book of all grades, among others. The head of Pourquoi Pas, Father Hildebrand Karangwa, says that as a person who loves to read books in his life-long learning, he felt it would be good for others to have books to read, which is the main reason why for the library, which means in English-Why Not?
"Reading is a source of wisdom, but you can't criticize someone who doesn't read without giving them something to read. Reading is an important pillar in education. A learner who doesn't read is like a person who goes to farm without a hoe," he said, adding "We want children to love reading because it enables them to read."
At the library, a visitor will be allowed to spend up to eight hours reading for free, but no one is allowed to borrow a book.
They are also planning to digitalize this library so as to make it easier for everyone to read regardless of their location.  He also confirmed that in order to disseminate the books, they will install a mobile library, which will reach out to schools, so that those who need books can read without having to travel.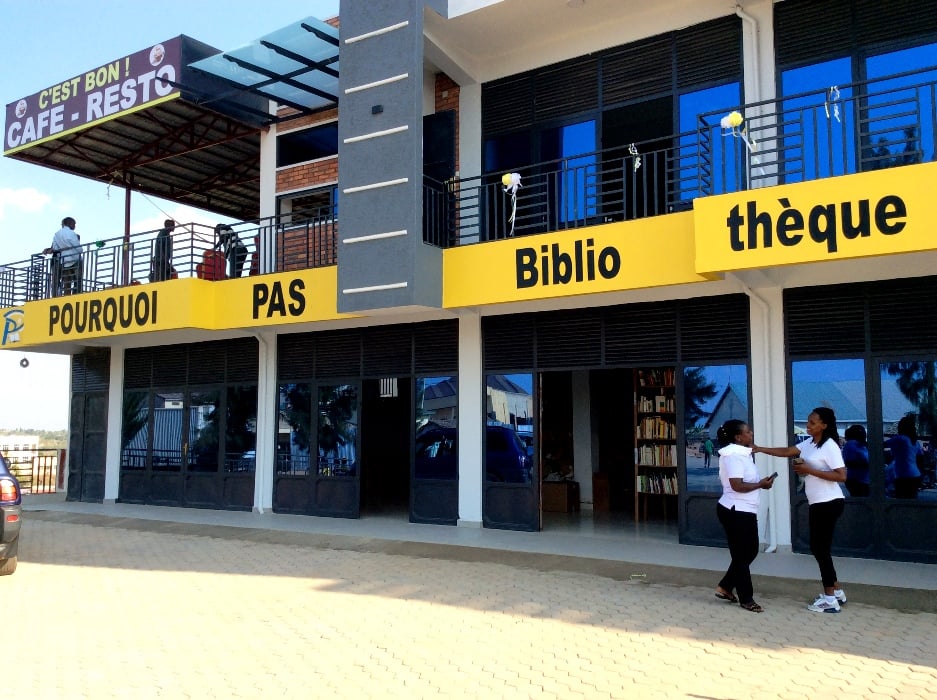 Some of Muhanga residents testify that the library is a solution for young and old people who want to learn French language. Before Pourquoi pas, it was not possible for readers to get books, especially for those who did not have access to technology.
Tite Munyehirwe, who is in charge of education at Hope Family, says that the French library will help children to find places to visit and get books, because they mostly manipulate English books on the internet.
"We help children from poor families, we will bring them here to visit the library for those who can't afford internet to read where they are," he said.
Florence Ndayishimiye, says that the people of Muhanga city were in need of library, and it is good that they have been welcomed in the free library.
Ndayishimiye states that there are books of poetry that will help children to practice composing poetry, instead of just sitting at home during holiday.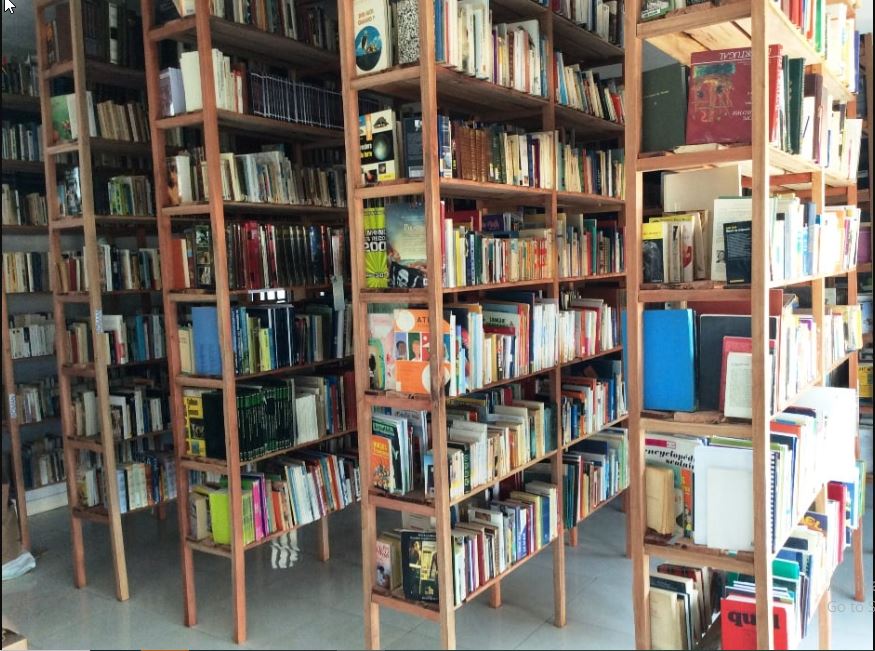 "This city had a big thing missing, because there are many schools in Muhanga and Ruhango districts that do not have libraries. So, this one will help teachers and head teachers to find places to borrow books and do research," she said, adding, "The children will also be trained to read to and gain knowledge".
The 'Pourquoi Pas' library consists of a book store, a library and a tea room, with the aim of encouraging people to read books and gain knowledge for free.
For those who want to go to this library, it is situated in Gahogo, popularly known as Plateau, on the Kigali-Huye highway.