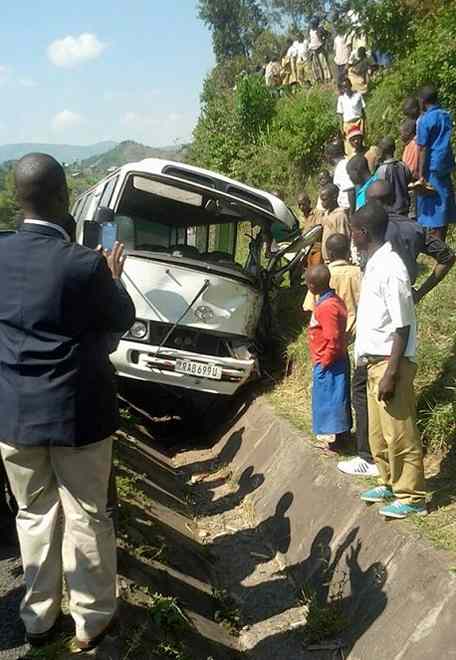 The Ministry of Infrastructure has revealed that a budget of Rwf102 billion is needed to solve current problems of road and traffic accidents that claim the lives of at least two Rwandans per day.
Minister of Infrastructure, Dr. Ernest Nsabimana told the Senate this July 25, 2023, as part of the solution to queries raised in a 2022 Senate Committee on Foreign Affairs, Cooperation and Security which showed that despite strategies that the Government put in place to curb accidents, they doubled to 8,660 in 2022,  from 4,160 in 2020.
This report also showed that measures have temporarily curbed traffic offenses but the road death toll had not dropped-. For example, traffic road related fatalities increased to 687 deaths in 2022, from 629 deaths in 2020.
The Senate report highlighted issues of infrastructure, road conduct, lack of insurance and knowledge of traffic rules, many blind spots, old vehicles, unstructured driving schools and garages, and increasing traffic among the causes of the accidents.
Nsabimana stated that a team of experts from the transport agency and traffic police conducted an assessment on main and high-risk roads – showing that there are many old signposts and no reflective signposts aged crush barriers that need to be replaced with metallic ones among others.
"The assessment shows that we will need Rwf102 billion to put up the infrastructure and solve these problems. Even if not this budget is not readily available some work has been done," Nsabimana said.
Dr. Nsabimana showed what has been done, including the Gerayo Amahoro road safety mass campaign for all road users and motorists, putting in place paths for pedestrians and cyclists to reduce accidents in trade centers, installing speed governors in all trucks, traffic cameras on roads among others.
The minister showed that from January to date the government has done 23,000 meters of crush barriers (30%) of the 78,000 meter needed; 4,185 signposts installed (40%) of over 10,000 needed; and repainted road signs on over 173,000 square meters out of 385,000 needed using thermoplastic paint that can last for two years.
Nsabimana said the government is committed to multiyear road maintenance that will continue so as to have better roads in Africa.
What Is in Plan
The minister revealed that the government is planning on installing an electronic sensor weighbridge with a control center established to measure all weighed trucks to reduce truck accidents.
"This project is in progress and will be implemented soon to aid other existing initiatives," Nsabimana said.
On old vehicles, the minister said the government has mobilized people to buy new cars, especially reducing taxes on electric and hybrid cars and existing incentives have seen the electric imports grow four times between 2021-2023.
Nsabimana said he is sure many old vehicles will be replaced because of this growth and discussion with other countries about exporting old vehicles that are Euro 4 or Euro 6 petroleum which is good for car maintenance.
On Driving Schools, the minister said the government is working on a program where all school owners, instructors, and equipment must be able to produce fully trained students at an established school.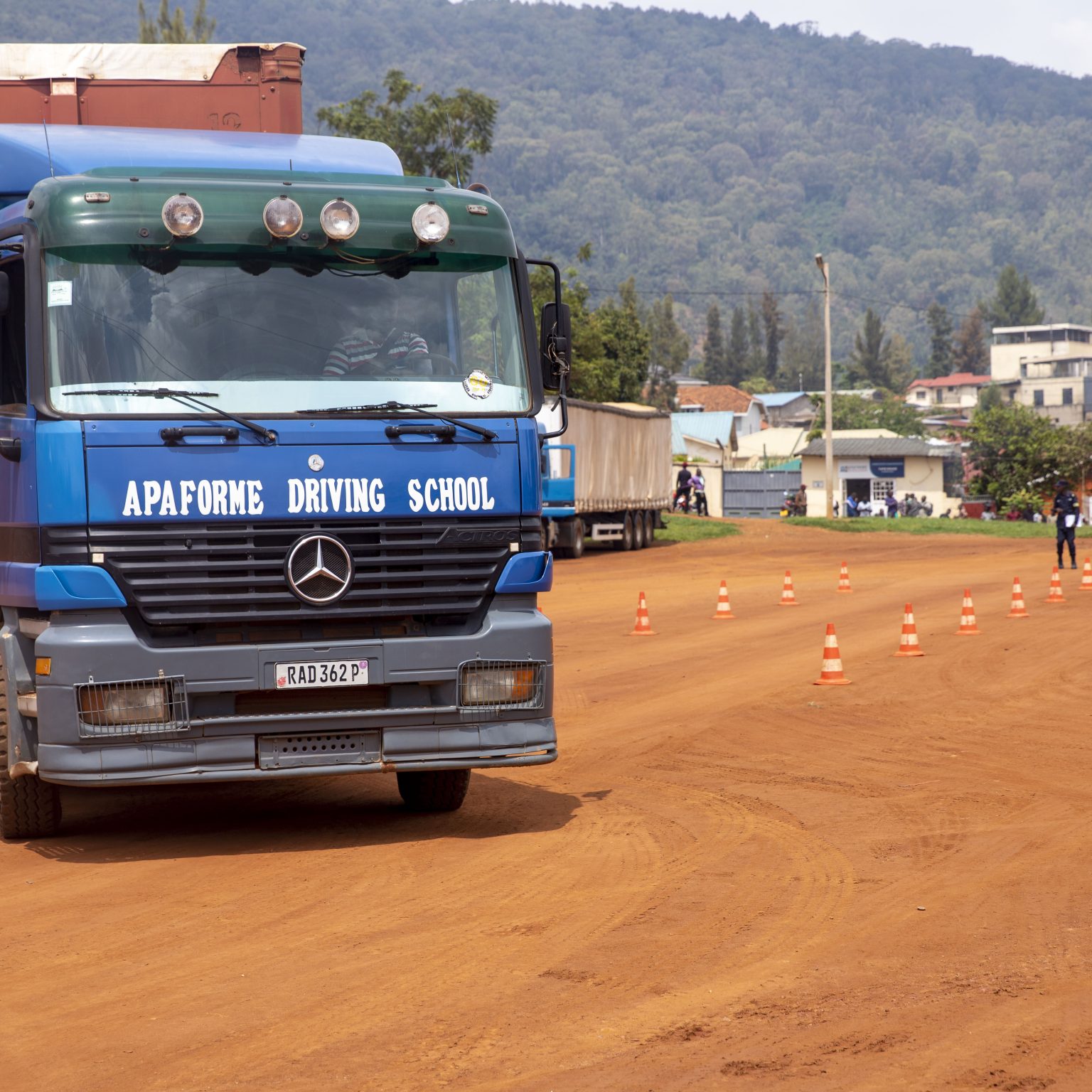 On garages, the minister said these will be upgraded with the support of foreign investors and this is currently being done to improve the services.
On bicycle users, he revealed that a new traffic law was being prepared to reorganize the sector to have cyclists given basic road use knowledge and road safety skills.
"There is already a non-motorized master plan developed by the city of Kigali and this means there is more to be done on top of the cycle lanes. This will require a budget which will also be done in trade centers," he said.
Senate Concerns
Senator Prof. Cyprien Niyomugabo said more work on road safety and discipline should be embedding the practice in a cultural way where conduct on roads is taught at a young age and assimilated as a Rwandan value.
Senator Emmanuel Havugimana said that the way Rwanda took a stand on used clothes should be done on used  vehicles entering the country with a limit age needed to be set.
Senator Marie Rose Mureshyankwano asked for a detailed implementation which is based on the annual budget to show exactly how much is going to be done to resolve these long-standing problems such as black spots which many know and have experienced for years with no action.
Senators sought updates on the promised 300 new buses for the Kigali transport system and the long-awaited automatic vehicle driving permit tests.
The Minister stated that 305 buses will be brought in, 205 of them will be electric. By October, the fleet of 40 buses is expected, and another 60 by the end of the year.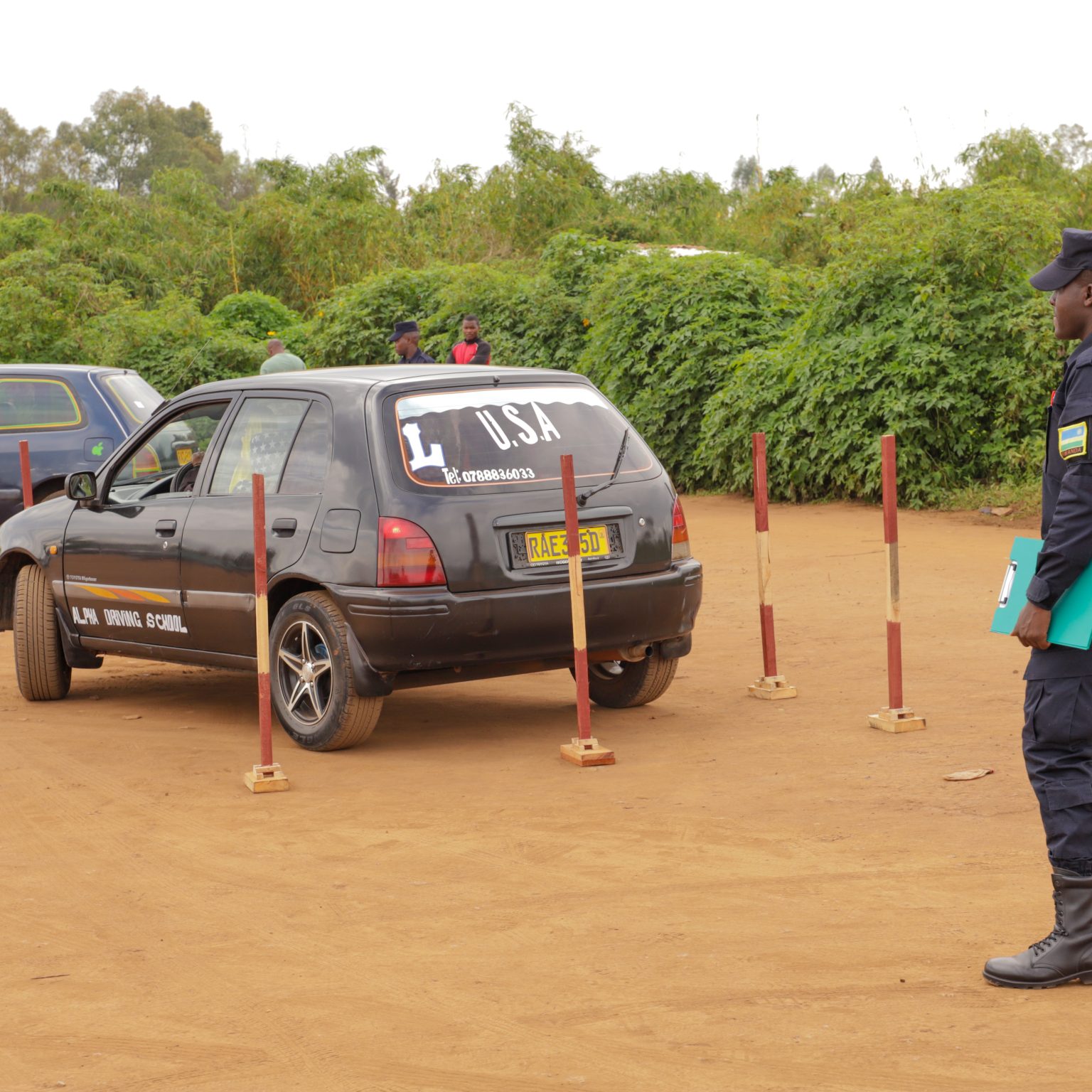 On the automatic vehicle driving permit project, Nsabimana said it is already underway and soon Rwandans will be examined on automatic vehicles besides the manual drive test conducted today.
On Dedicated Bus Lane (DBL), the minister said that with the World Bank funding, Rwanda is working on the project, and by the end of the year the trial runs will be conducted on one identified road (Remera-cya Mutzig to Masaka) that will be expanded to a four-lane.