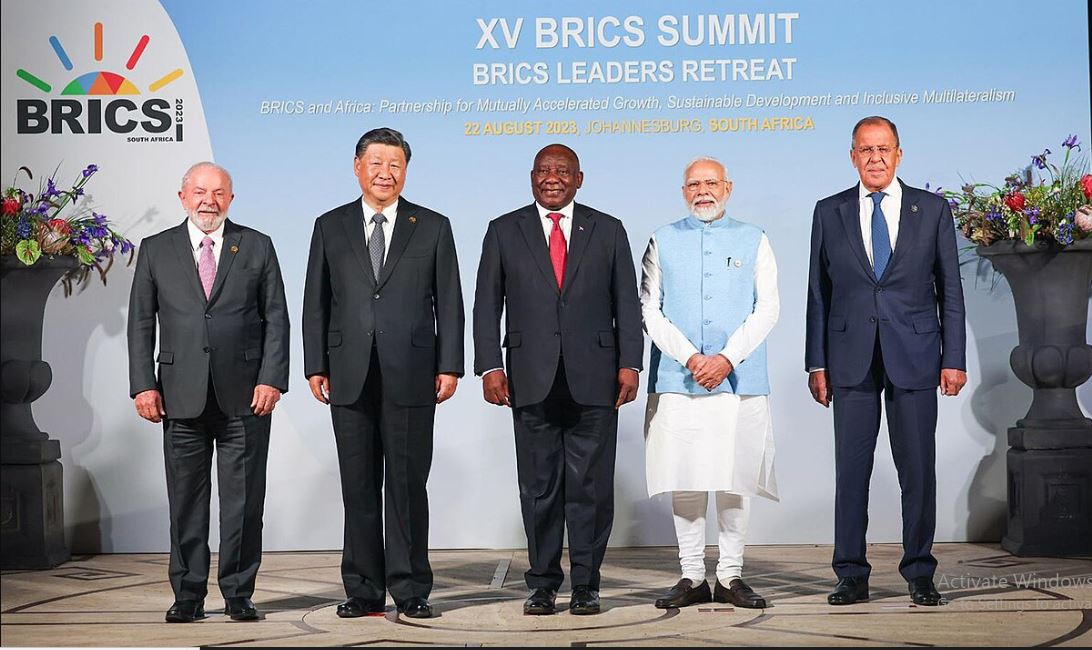 Leaders from the five-member group of nations knowns as BRICS have concluded a three-day summit in Johannesburg, South Africa which started on Tuesday August 22, where they  discussed expanding the bloc that seeks to assert its voice as a counterforce to Western dominance in global affairs and has ambitions of becoming a geopolitical alternative to Western-led forums like the Group of 7 or G7.
BRICS is an acronym that stands for the association of five major emerging economies namely Brazil, Russia, India, China and South Africa. The BRICS countries collaborate on economic and political matters to promote cooperation and development among themselves and on a global scale.
The gathering of BRICS leaders in South Africa has accumulated a level of international interest rarely seen since the bloc was first formed in 2009 with four nations but expanded the following year with the addition of South Africa.
The theme of this years' summit is "BRICS and Africa" and comes as the continent emerges as a renewed diplomatic battleground with the United States, Russia and China elbowing for influence. Security was reinforced across Johannesburg where South African President Cyril Ramaphosa hosted China's President Xi Jinping, Indian Prime Minister Narendra Modi, Brazil's President Luiz Inacio da Silva and more than 50 other leaders.
Russian President Vladmir Putin is the target of an international arrest warrant over alleged war crimes in Ukraine and he did not attend in person, though he joined virtually through a video link and with Foreign Minister Sergei Lavrov sent on his behalf.
Russia's invasion of Ukraine along with a trade war between Beijing and Washington have reawakened the debate over whether the bloc will remain a loose trade alliance or become a new international coalition. The summit has underscored divisions over the war in Ukraine and the support Russia enjoys from its other BRICS partners at a time of global isolation.
South Africa, China and India have not condemned Russia's invasion while Brazil has refused to join Western nations in sending arms to Ukraine or imposing sanctions on Moscow. Ahead of the summit, Ramaphosa said his country would "not be drawn into a contest between global powers" and had resisted pressure to align with any influential blocs of nations.
Interest in joining the bloc has increased as dozens of countries have expressed interest in joining including Argentina, Ethiopia, Nigeria, Iran, Belarus, Saudi Arabia, Bangladesh and Indonesia. The interested countries are as diverse as the BRICS bloc, which represents 40 percent of the world's population and a quarter of the world's economy.