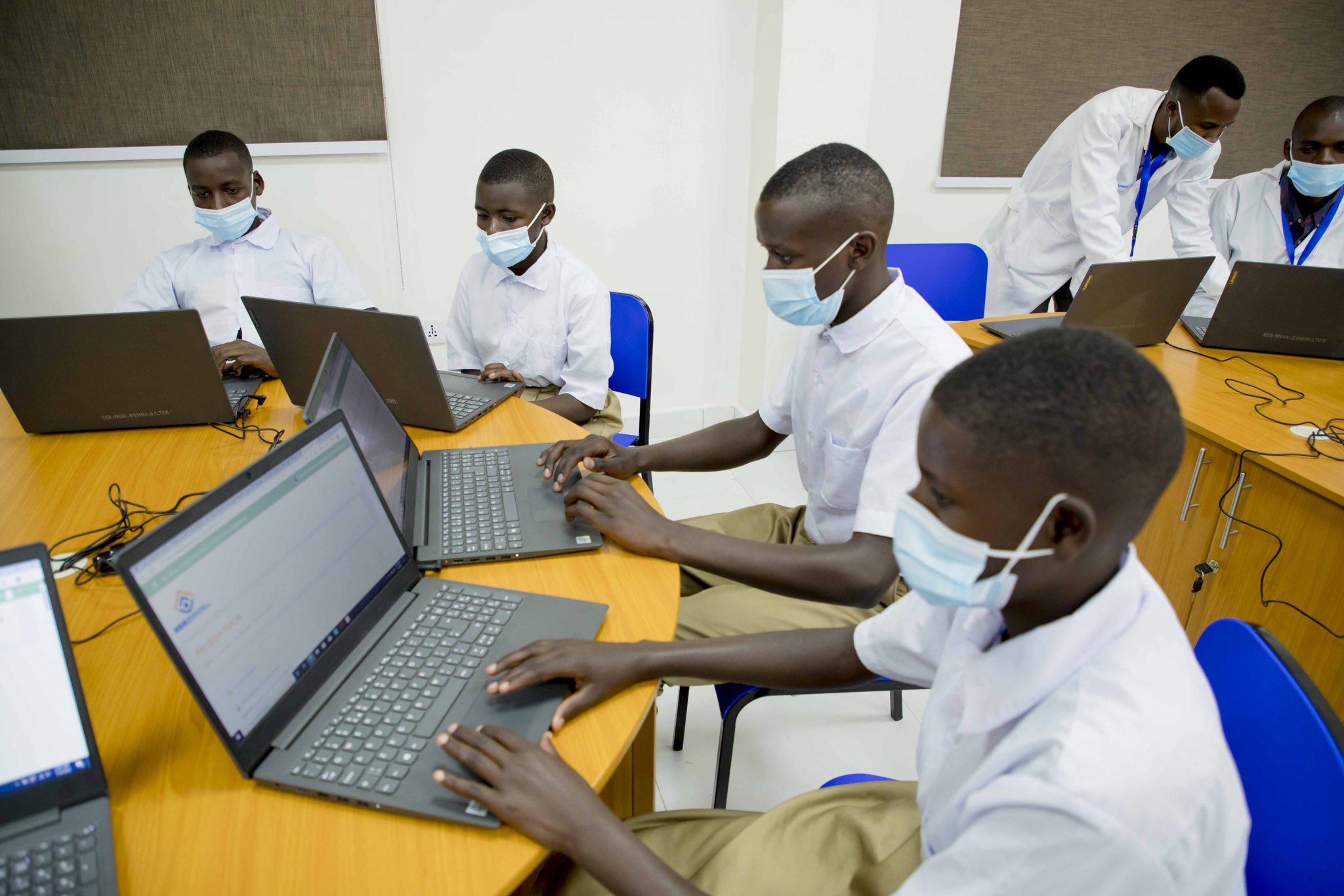 The Educational technology (EdTech) Monday episode of August 2023 is here, focusing on Bolstering Growth for Rwanda's EdTech Ecosystem, especially in ICT infrastructure in schools following a growth in number of schools and thus the demand.
Though Rwanda's education technology is in its early yet promising stages, the COVID-19 pandemic acted as a spark for the need of EdTech, demonstrating that technology can play an important role in supporting and enabling education on a large scale.
While there has been tremendous development in classroom infrastructure, there is still a long way to go in enabling digital infrastructure for EdTech to capitalize on the post COVID momentum and establish a robust and diverse EdTech ecosystem.
Despite significant long-term gains, there remains a need to invest in enhancing digital infrastructure. For instance, between 2019 and 2021, there has been some decline in average supply of digital infrastructure due to an increase in the number of classrooms created that are not yet digitally equipped.
According to research conducted by Laterite 2023, the number of students per computer in primary schools has increased from 10 (8% in secondary schools) in 2019 to 13 (9%) in 2021. 46% of primary schools (61% of secondary schools) show a decrease in the use of ICT for teaching and learning in 2021, from 58% (67%) in 2019.
This can be attributed to the new schools constructed in 2020, which had not yet received computers and been connected to the internet.
Although digital infrastructure has considerably improved in the last decade- 66.9% of households own a mobile phone, EdTech products are not yet mainstream.
Boosting the development of the EdTech ecosystem in Rwanda also fosters Inclusive EdTech that can aid in the engagement of students with disabilities of which UNICEF says "Disability is one of the most serious barriers to education around the world,"
On this issue, the World Bank is collaborating with the Rwanda Basic Education Board to personalize e-learning content to children with disabilities and others who require remedial education.
Additionally, UNICEF's partnership with eKitabu on accessible digital textbooks, as well as the Imbuto Foundation and Dot Rwanda displays substantial progress on remedial learning.
These examples demonstrate that digital material might be a viable solution to some of the issues confronting learners who are at risk of repetition and dropping out.
Although the government is striving to involve teachers in digital literacy training, 69% have not received it thus a need for continued development of teachers' digital literacy.
Furthermore, the International Computer Driving License (ICDL) has been recognized as the digital skills standard, and it provides a certification program that allows the application of digital abilities in a professional context.
However, incentive methods are being carefully addressed in order to motivate teachers to participate.
Despite the mentioned needs, education stakeholders are generally optimistic about the future and the possibilities of EdTech solutions.
Overall, Rwanda is in a much better position than a decade ago in terms of the infrastructure required to enable EdTech, but additional efforts and investments are required to allow EdTech in Rwanda to proceed to the next stage.
In order to understand these next steps, this EdTech Monday episode of August 28, 2023 will host three know-how  people on live airwaves on both KT Radio and Kigali Today YouTube Channel to outline the way forward on this month's theme: "Bolstering Growth for Rwanda's EdTech Ecosystem"
Panelists will explore the current state of the EdTech ecosystem in Rwanda, how education and technology go hand in hand in fostering and preparing learners for the future in Rwanda; focus on available opportunities in terms of EdTech solutions available and how are they being maximized; the level of collaboration among stakeholders- EdTech innovators, teachers and parents in building a substantial EdTech framework that fosters the uptake of digital skills from primary to tertiary education level.
EdTech Monday in Rwanda is a monthly education in technology interactive program sponsored by the Mastercard Foundation and Rwanda ICT Chamber with an aim to spark discussion on progress and challenges around the EdTech Ecosystem in Rwanda.
The initiative was launched in October 2019 bringing together EdTech entrepreneurs, policy makers, educators, and parents, which has seen various hybrid edtech solutions discussed, assessed on the user leveraging power which enhances new methodologies for the future of education.