A local organization, Foundation Cyusa Ian Berulo has devised a new home- grown solution to address the issue of children dropping out of school in the district and possibly in the country.
The organization founded by Cyusa Ian Berulo, a former school drop out who managed to return to school with the help of the government, was officially launched this August 24, 2023 in Karongi district with a four point approach to ensure children stay in school thus enhance Rwanda's human capital.
One of Cyusa's back to school model includes appointing trained focal education mentors or monitors (at least two) at village level to follow up performance of children in school and issues surrounding drop outs.
"These monitors (inshuti za kunda ishuri) will be more child friendly youth who will follow up and report the status needs and challenges of children in or out of school for local leaders to take necessary action," Cyusa explained.
The other approaches are to set up clubs (Zero Drop out) composed of pupils, teachers who will encourage and create awareness on education benefits; establishing a Back to School education fund (Murengere Atararenga Fund) for aiding vulnerable children; work with local leaders to improve child education advocacy especially on children rights to education.
Cyusa says that the fund and advocacy will help to address other issues of child labor, especially in cases where some children are not given an education and could turn out to be a problem in the family and society.
The foundation, founded in 2017, currently monitors over 2000 pupils in different schools in Karongi and soliciting education funding for 100 pupils with expectations to increase their reach to other districts.
Cyusa says the aim of the project is to raise awareness and understanding of the social causes of school drop-outs and to put in place the people and systems to deal with and eventually remove those causes.
"This is in order to create a new social order that enables the full and comprehensive education of every child in Rwanda regardless of social background, gender, physical or mental disability," Cyusa said in a statement.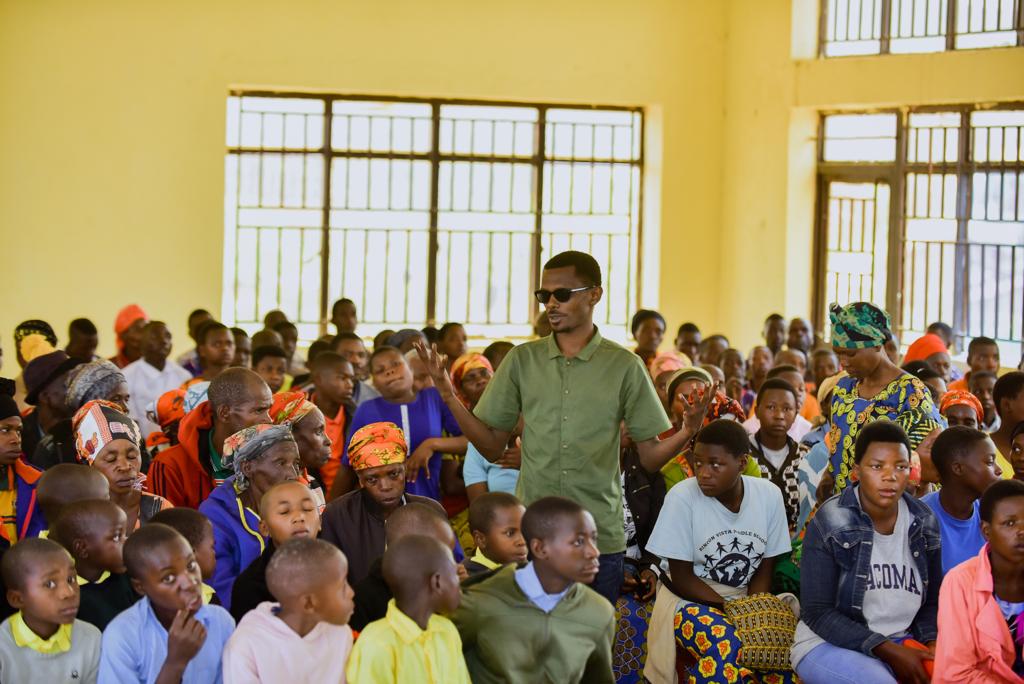 Karongi district Vice Mayor for Social Affairs, Valentine Mukase said that the foundation's planned activities will add more effort and impact to the district education promotion activities which need to be reenforced through partnership with civil society education cluster organizations.
In Rwanda today, many children are leaving school, both at primary and high school level before their education is complete or, in some cases before it even begins.
There are a variety of reasons. In some cases as a result of family conflicts or lack of parental care but in many cases, poverty ( inability to pay the school fees) leads among the underlying factors and forces the children into child labor to help their families.
Current data indicates a rise in dropout cases in both primary school and secondary school.
According to data from 2020–2021 statistics year book, which the Ministry of Education issued in February 2022, the percentage of primary school dropouts grew from 7.8% in 2019 to 9.5% in 2020-2021.