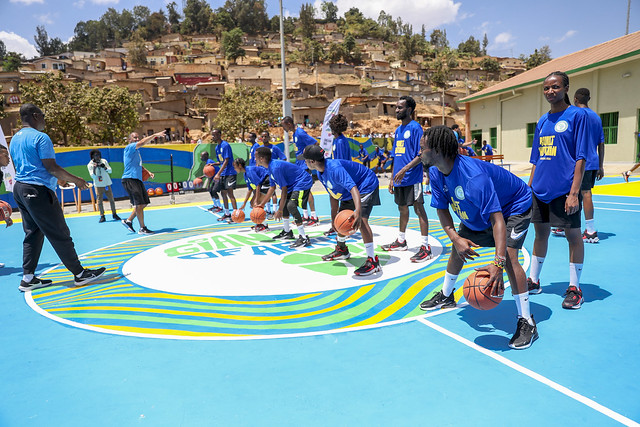 In keeping its commitment to erect 100 courts throughout Africa, the Giants of Africa launched a basketball court on Saturday in Kimisagara, Nyarugenge district.
The newly launched court, which was built in collaboration with the government of Rwanda, is located at Kimisagara Youth Centre, commonly known as "Maison des Jeunes Kimisagara," which was established by the government in 1995 with the intention of making it a hub of entertainment.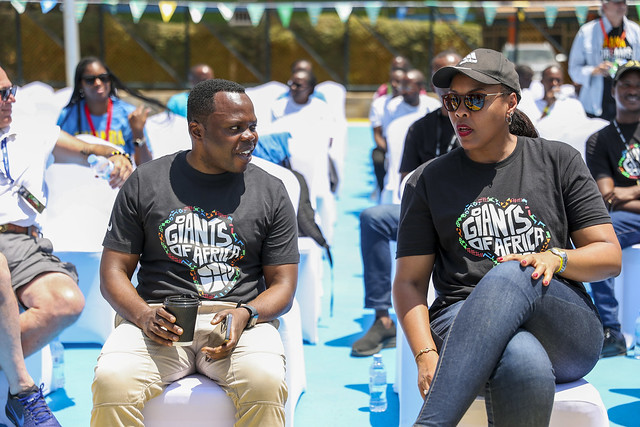 It has facilities for both basketball and handball, as well as a contemporary changing room, spectator area, five restrooms, and floodlights that make playing on it more conveniently at night.
The unveiling ceremony was graced by Masai Ujiri, Co-founder of Giants of Africa and Vice Chairman and President of Toronto Raptors, the Minister of Youth, Abdallah Utumatwishima, Aurore Munyangaju, the Minister of Sports, Pudence Rubingisa, City of Kigali Mayor, and other delegates.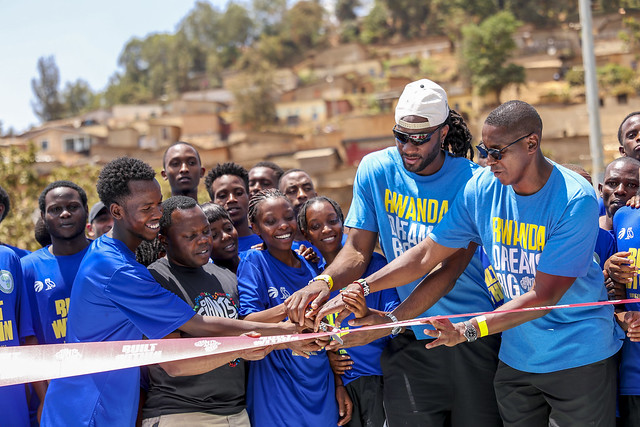 "This is one of the good examples of partnership that accomplishes or compliments what we are supposed to be doing in our ministry. The community here, the young people, are going to enjoy the best court of basketball and handball," said Utumatwishima.
"We all want to work together and build these youths because as soon at some point, we won't be there. All these youths are going to take over a lot of things we're doing," Ujiri noted.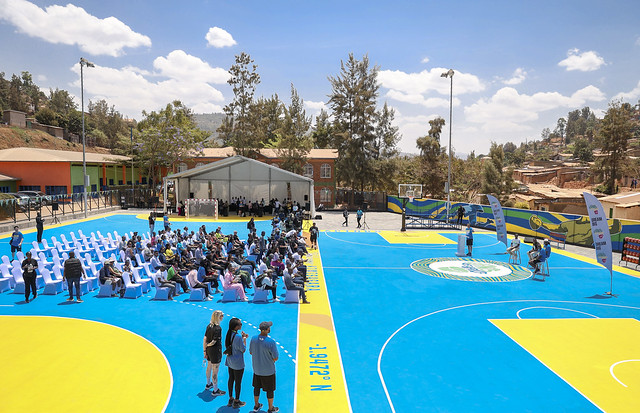 Kimisagara basketball court was the fourth basketball court launched by the Giants of Africa in Rwanda, following the unveiling of two outdoor courts in Rwamagana district on Sunday, August 13, and one at Club Rafiki in Nyamirambo, Kigali, in 2022.
To achieve their goal of building 100 courts, Giants of Africa had previously launched five courts in Bobo-Dioulasso, Burkina Faso, Nairobi, Kenya, and Mogadishu, Somalia.
Giants of Africa is an initiative co-founded by Masai Ujiri in 2003, intending to use basketball to educate and improve the lives of African youth, both boys and girls.