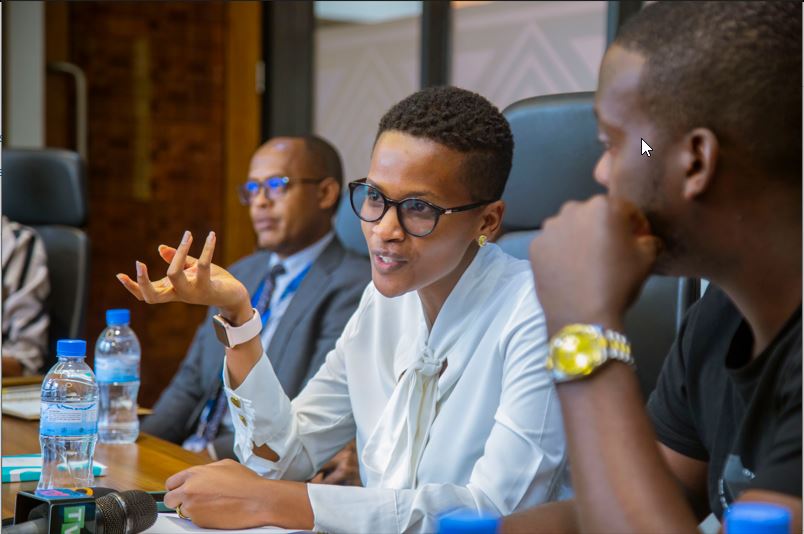 I&M bank Rwanda, a financial institution that focuses on improvement of funds access and growth of small and medium enterprises have partnered with Old Mutual insurance company to launch two insurance products dubbed "Icyashara and Heza care."
Icyashara insurance is a comprehensive coverage solution that aims to protect MSMEs owners from business risks including fire outbreaks, and allied perils, burglary and theft, accidental damage to properties, accidental death, bodily injuries, public liability, among others.
Heza care offers an extensive range of benefits such as inpatient, outpatient, maternity, dental and optical coverage. The duo insurance offers were launched at the I&M bank Rwanda headquarters in Kigali city, August 24.
With 8000 MSMEs registered in I&M bank Rwanda, the financiers expect to enroll them as their insurance clients.
"At I&M bank, we recognize the immense potential and resilience of MSMEs as drivers of economic growth. Through this collaboration, we aim to break down barriers and enable MSMEs to navigate challenges and seize opportunities confidentially," Benjamin Mutimura, the Chief Executive Officer of I&M bank Rwanda said.
Banque Commerciale du Rwanda Limited (BCR) which re-branded as I&M Bank (Rwanda) was established in 1963.
Capital Finance International (CFI.co), a global journal and online resource concentrating on business, economics, and finance, named I&M Bank Rwanda as the best bank in Rwanda in 2023.
The I&M bank Rwanda reported a profit before tax of Rwf 7.2 billion, in the first half of 2023, indicating 10% increase in the profitability from Rwf 6.5 billion reported in the same period of 2022.
"This strategic partnership marks a significant milestone, bringing together the experts of two industry leaders to provide a unique blend of security and prosperity for our valued customers. Through the partnership we also aim to continuously deliver a finance education to the MSMEs allowing them to fully understand their financial growth journey and the role of protection in achieving business sustainability" Annie Nibishaka, CEO of Old Mutual insurance company said.