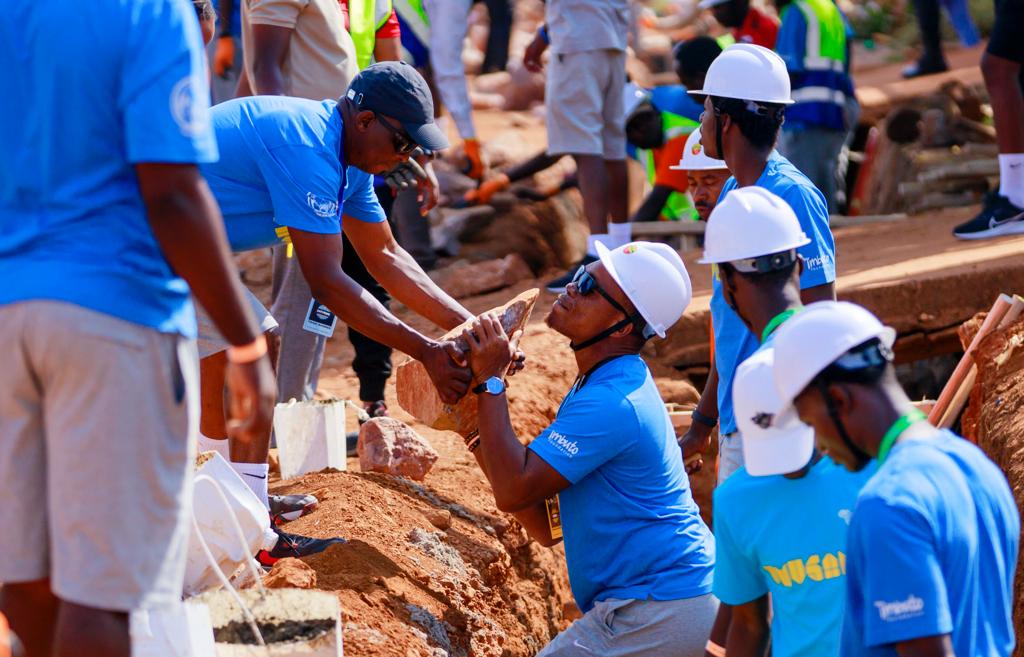 For the last seven days, Rwanda was blessed with special guests coming from several African countries, coming for the 20th anniversary of the Giants of Africa.
The anniversary was not celebrate by slicing a cake and singing happy birthday, but a festival that will be remembered among the much considerate Rwanda's community.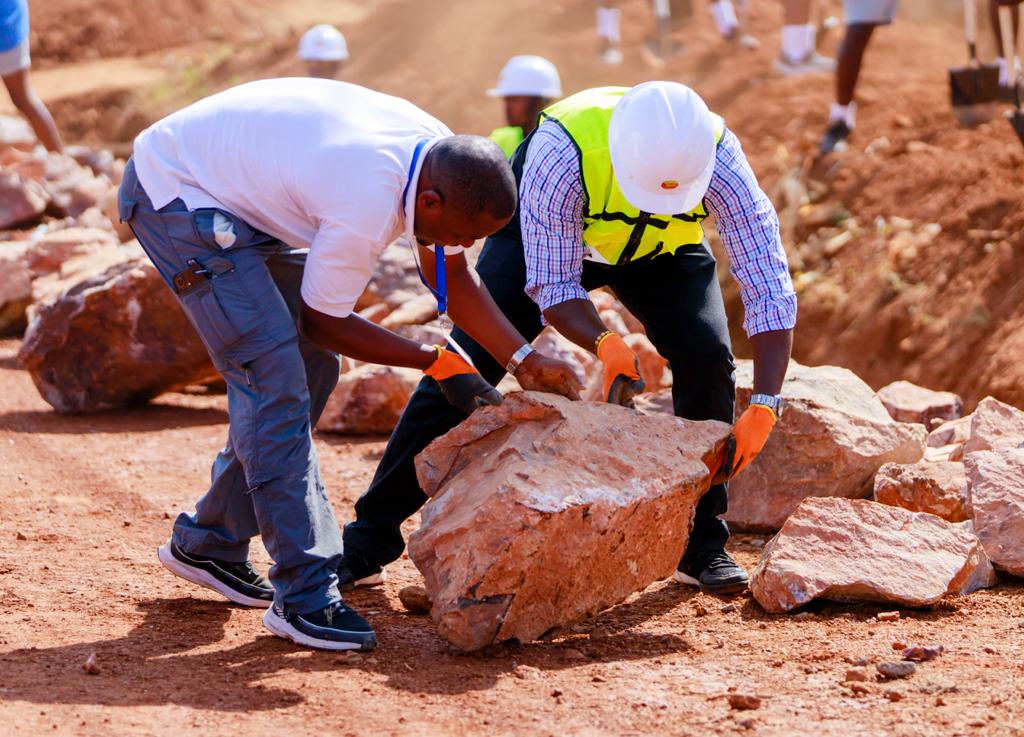 On organisation that uses basketball as a tool to empower African youth to DREAM BIG, Giants of Africa under the leadership of Masai Ujili brought an important contribution to Rwanda's development during this festival, ranging from, not only talents development and motivational sessions, but also infrastructure development.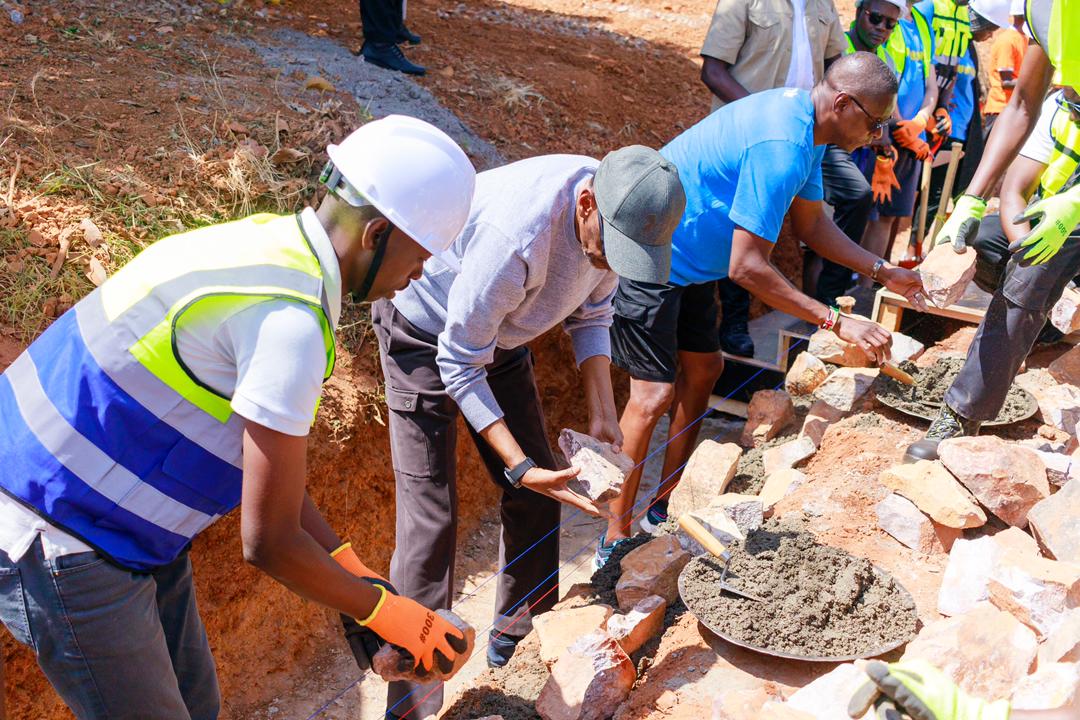 These include the launch of basketball pitches, the groundbreaking for construction of a sport, entertainment and hospitality hub – Zaria Court Kigali, to mention quiet a few.
Today, Masai Ujili, the youth who attended several sports activities including games and basketball camps joined President Paul Kagame for yet another infrastructure activity, under Rwanda community work, Umuganda.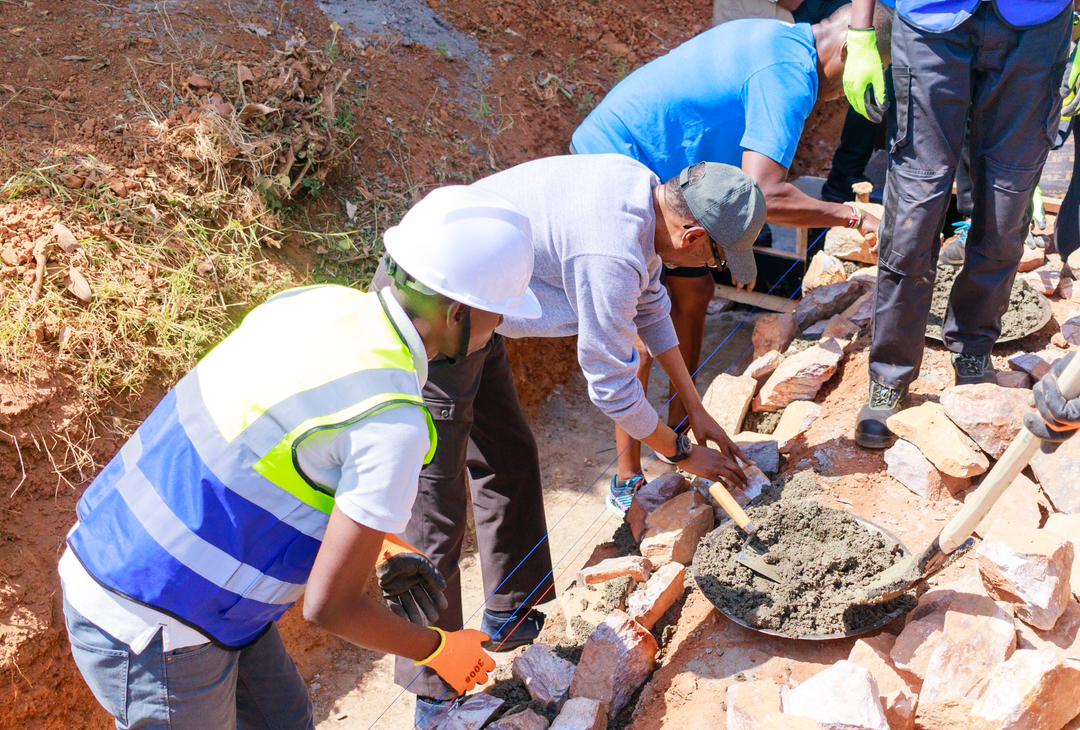 The Umuganda consisted of construction of 6kilometer road network in Mukoni village, from Kigali Sector, Nyarugenge district, Kigali.
The road is being built in partnership with the city of Kigali and the citizens who will contribute 70% and 30% respectively.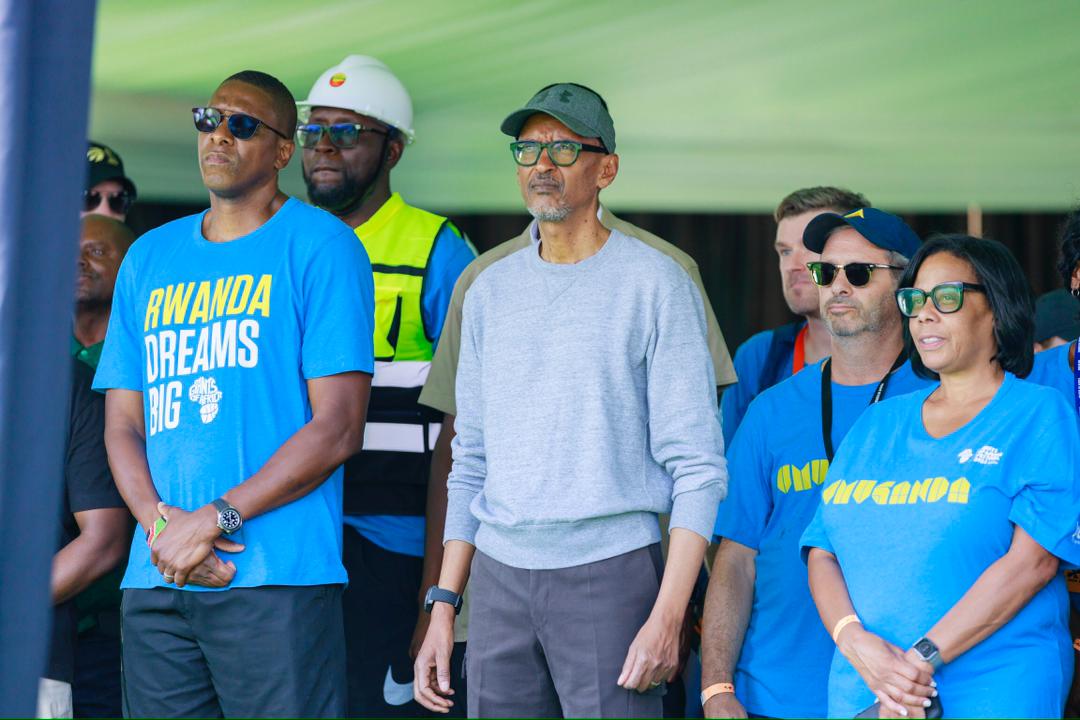 "I want to thank you for availing yourselves and being with us, taking your time to do sports and many other things that build not only individuals but also countries and this time our continent. You have done us proud for showing up and wanted to do what you are doing, and it is like a spark that is going to spread the fire across our continent," President Kagame said.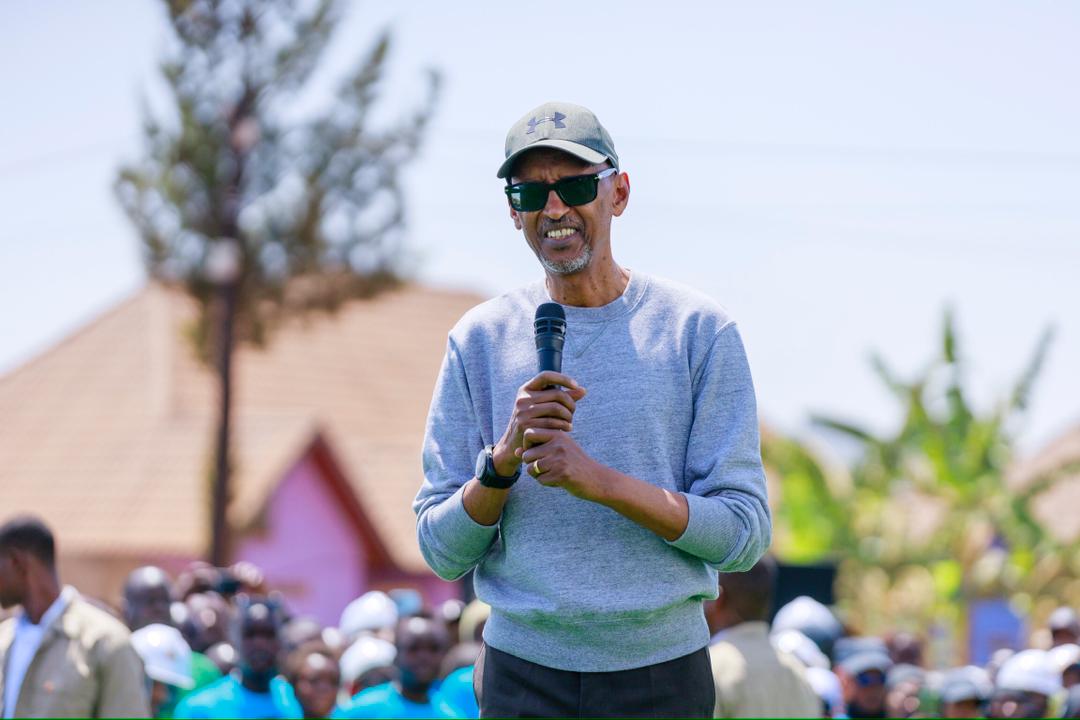 Adding to what Masai had said, that people don't need to be poor or to be reach to be clean, President Kagame said :" I will add to be happy as well," he said.
"So, you can be happy when you are poor, you can be happy when you are rich, it depends on your heart. What you want to do and if you are giving it a short and trying your best, and feeling that life in you is contributing something to your happiness and probably more important to the happiness of  others; your family, your friends and many other colleagues beyond."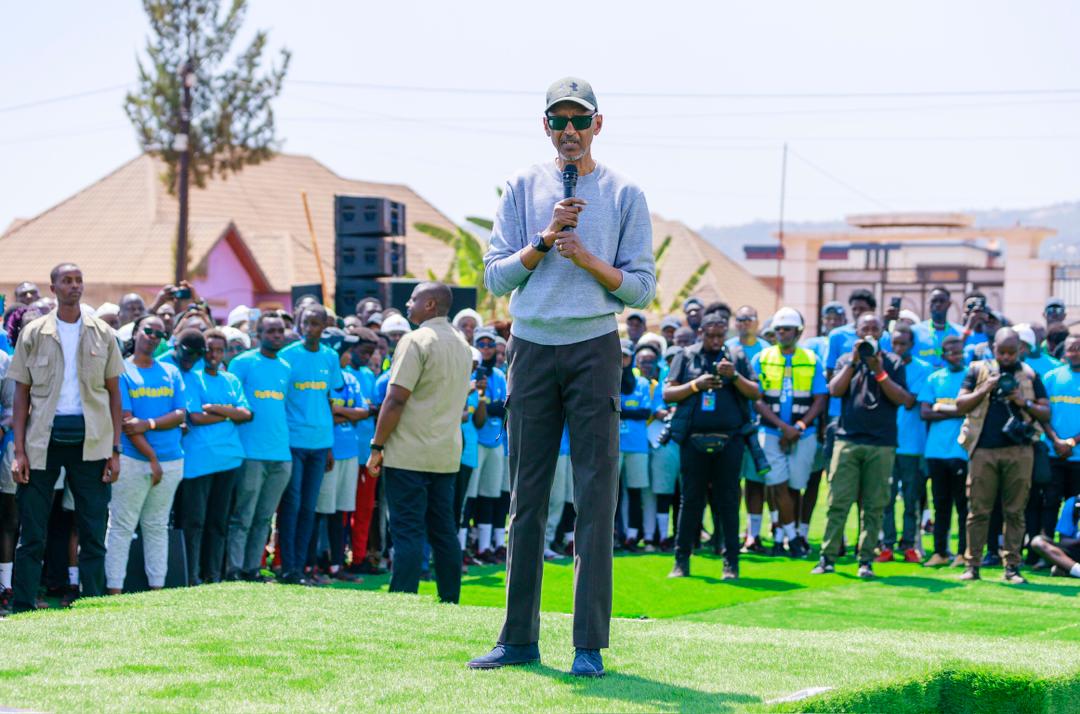 Kagame said that, "this could even be taken as a movement of coming together around something and moving on to another, and another, and another, depending on what we want."
The president believes that participants to Giants of Africa have really learnt a lot because people always learn from each other.
"Everybody has something to give, and I believe, if we start with that, feeling that you have something to give, and you give each other, then we can all be happy," the president said.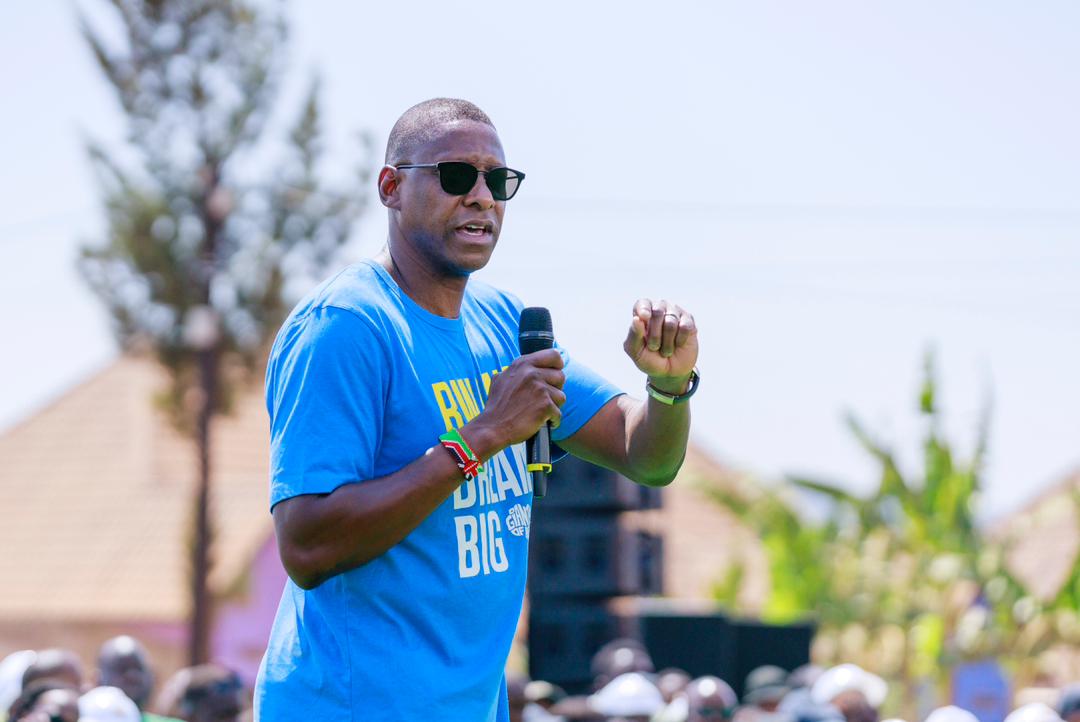 For Masai Ujili, the gathering was really important, because they came to see "what it takes to build a country from the community level."
He said that the youth participating at Giants of Africa have noted the high level of cleanliness of  the capital Kigali in all corners, and it is a lesson that may inspire them.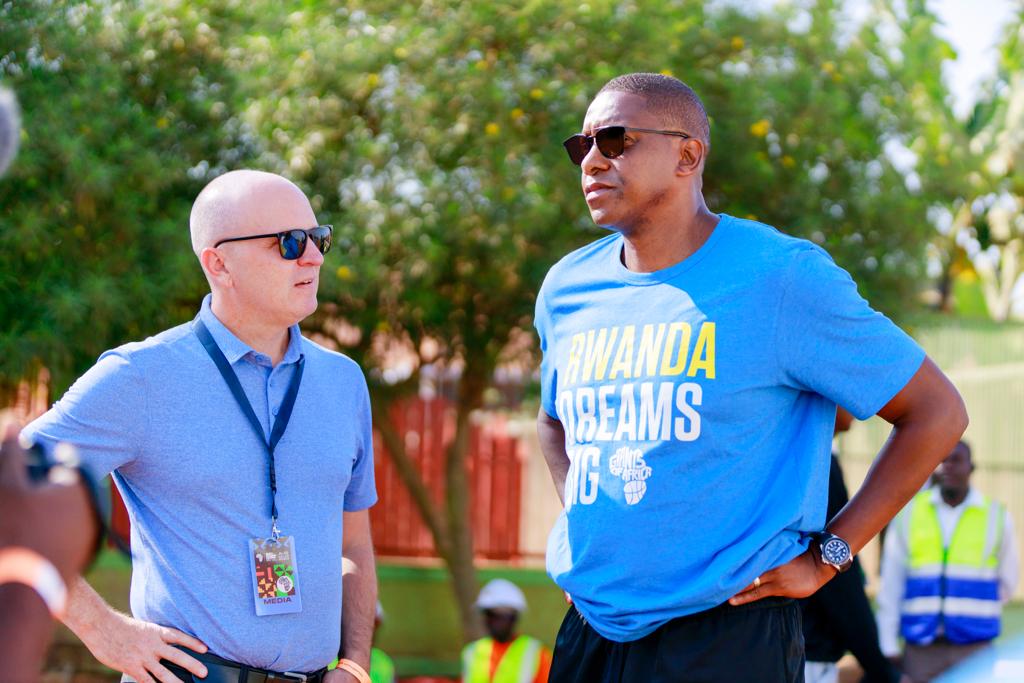 "You have to take that to your communities and grow up leading that way," Masai Ujili tells the youth in Giants of Africa festival who hail from 16 African countries.
From this, Masai said that their stay was quiet an incredible week spent in Rwanda, and it is wrapping up with an opportunity to see what Rwanda is all about.
"The people, the resilient, is what we want to pride ourselves in Africa," he said.