President Paul Kagame says Rwandans cannot go back to divisions based on tribes or ethnicity, which in the first place led to devastating consequences for the country, losing over 1 million people in the 1994 Genocide against the Tutsi.
The Head of State made the observation on Friday while meeting with over 700 opinion leaders from across Northern and Western Provinces, to discuss a wide range of issues, including the recent issue of clan-based divisions which was on the rise.
President Kagame was referring to a recent case in Northern Province, which saw the installation of one Justin Kazoza, as the head of Abakono clan, on July 9, in Kinigi sector, Musanze district, emphasizing that such actions are unacceptable and go against the unity and prosperity of Rwandans.
He pointed out that while on surface the act looked like a socio activity, there was much more to the saga and it was heading towards propagating ethnic divisions in the society, which the Rwandese Patriotic Front (RPF Inkotanyi) fought to end.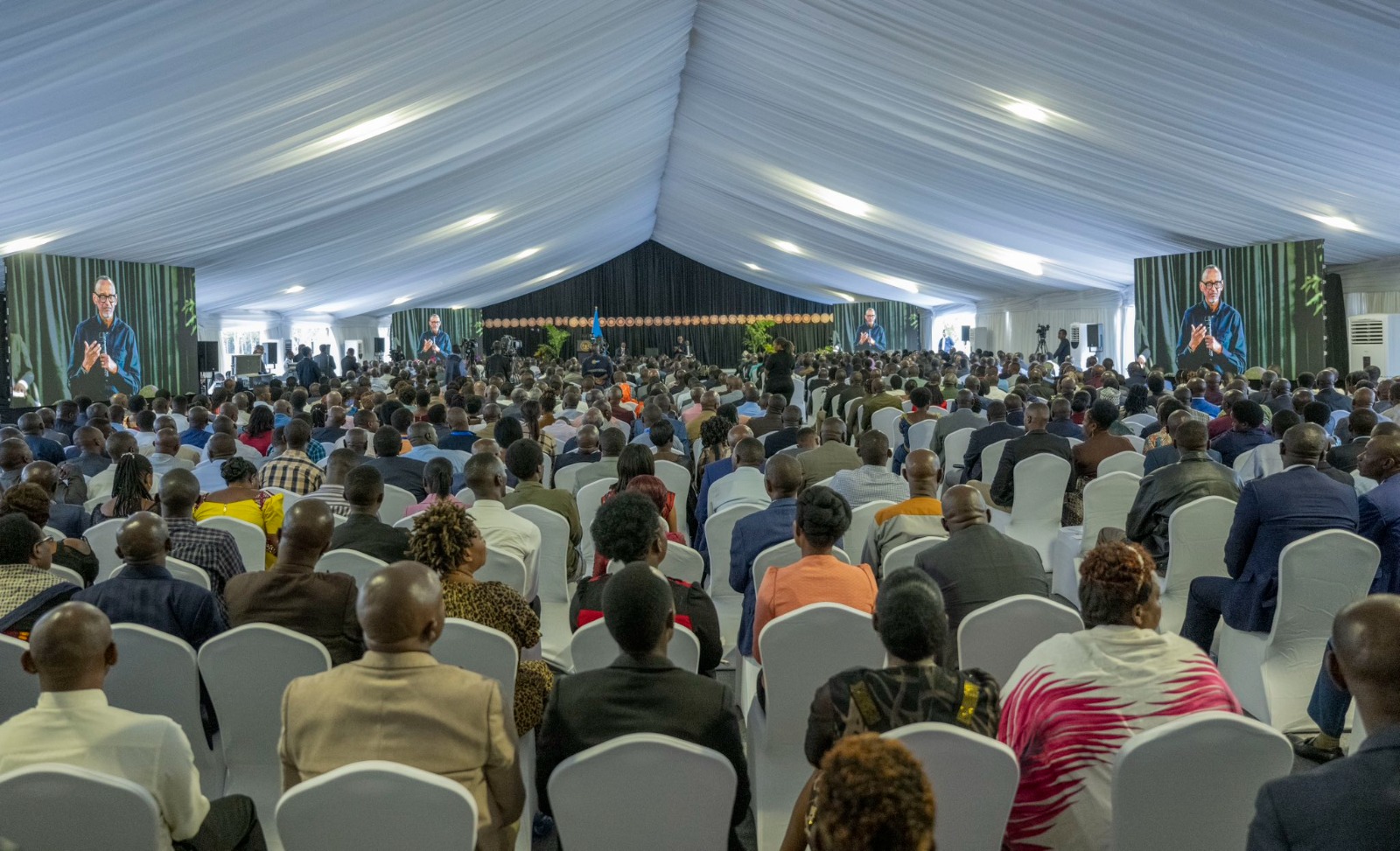 President Kagame pinned opinion leaders for failing to reject, expose or condemn acts of divisions and discrimination which were being propagated in the Northern Province under their watch, something he said was a failure on their part.
Giving a background of how the issue of Abakono unfolded, President Kagame said that Rwandans have many clans and if all of them wanted to install their own leaders, eventually Rwandans would be divided into small groups, which would also feed into larger ethnic divisions.
As an example, he said that by the time it was discovered that people in the Northern Province were dividing themselves based on tribe or clan, the issue of ethnic divisions had already creeped in, with people already looking at themselves in the mirror of Hutu or Tutsi.
"Our history has been an example of how destructive division can be. We have also seen that it is our unity that has led to our country's transformation,"
"We have people who lost their family members, others who have family members who are perpetrators, everyone has suffered the consequences of division," he said, adding that those who killed people live with the guilt forever for shedding blood.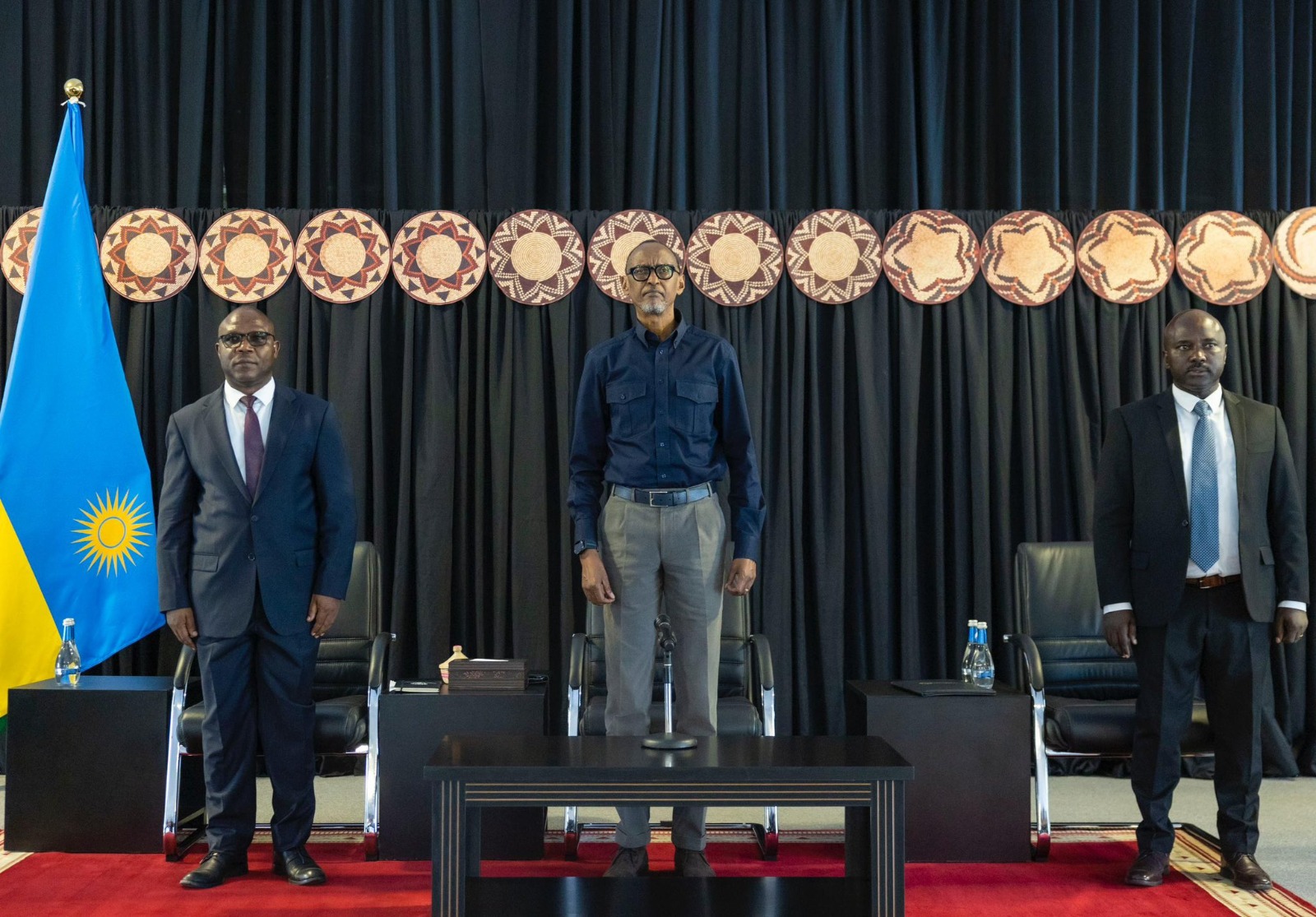 The Head of State pointed out that such divisions based on tribe or ethnicity are responsible for holding Africa back, where African countries continue to lag behind in terms of economic development, many years after so-called independence.
Speaking in detail about the saga, President Kagame said that it was found that the Abakono issue had drawn in members of the armed forces, local leaders and opinion leaders, who in reality were the ones supposed to stand up against acts of divisionism.
"If everybody organises themselves based on their tribe or clan, what will remain of the country? Should all of us go into our clans? Where would that lead us to as a nation?" he said, wondering how the discriminatory practices came from.
He said that such divisions would eventually culminate to a situation where the clans end up fighting each other for power and take the country back to old days of ethnicity, sectarianism and divisionism.
President Kagame said that Rwanda cannot afford to accept such practices again, reminding opinion leaders that the only way forward is to propagate peace and the oneness of Rwandans because that is what is needed, more than divisions.
"The only solution to this is unity. We cannot accept a return to the destructive practice of division. That would be self-destruction," President Kagame said, adding that such actions go against the values RPF fought for.
President Kagame said that further assessment showed that there was more to the issue of Abakono than the eye could see, because there were many people involved, including officials.