From California, USA, Jake Rudasumbwa Renz first came to Rwanda in 2018 when he was on a cross-country ride with an old Toyota car that he had bought in Cape Town, South Africa.
At the time, Renz drove over 49,000 kilometers through 17 African countries including Rwanda- which he says was the most beautiful country with clean and nice roads.
"I spent a couple of months here and I met my beautiful wife in Kigali. I came back and have been here full-time for about three years, and we just enjoy it," Renz said.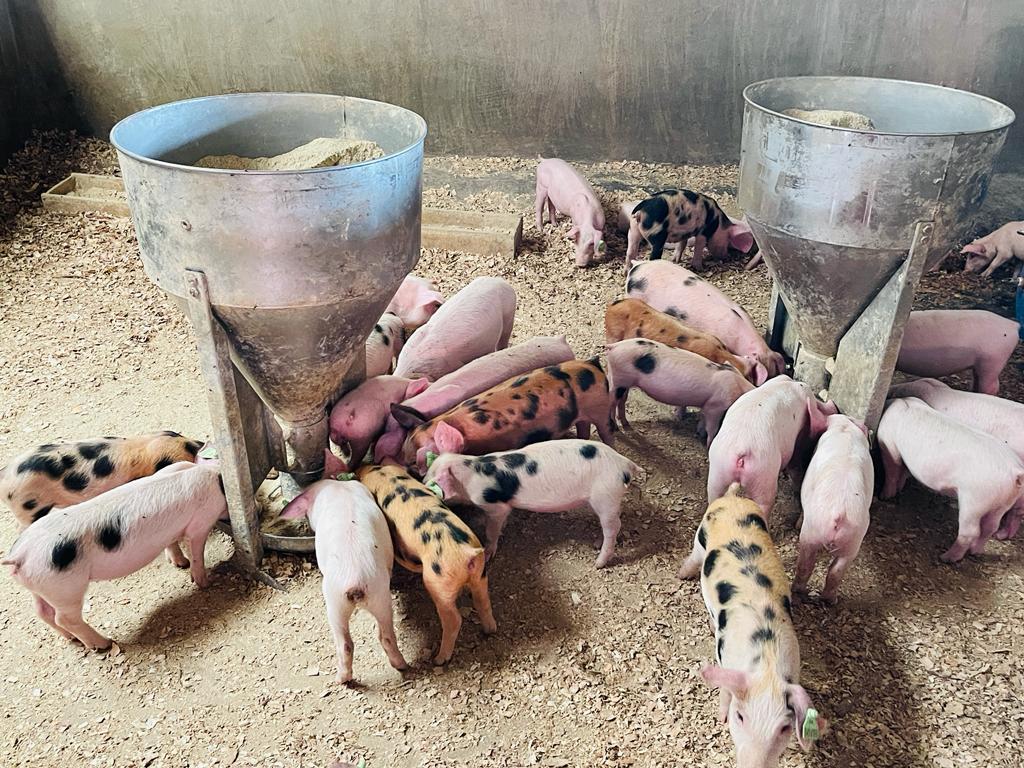 For Jake and Justine Bateta, this encounter didn't end in love. She inherited 2 hectares of her father's land in Gatsibo district and this was the start of the duo's plan to start a farm-to-table pork business.
Renz says that Justin didn't know what to do with the land and thought of planting matooke (bananas) but later realized they needed fertilizers and thus invested in rearing a few (6) pigs.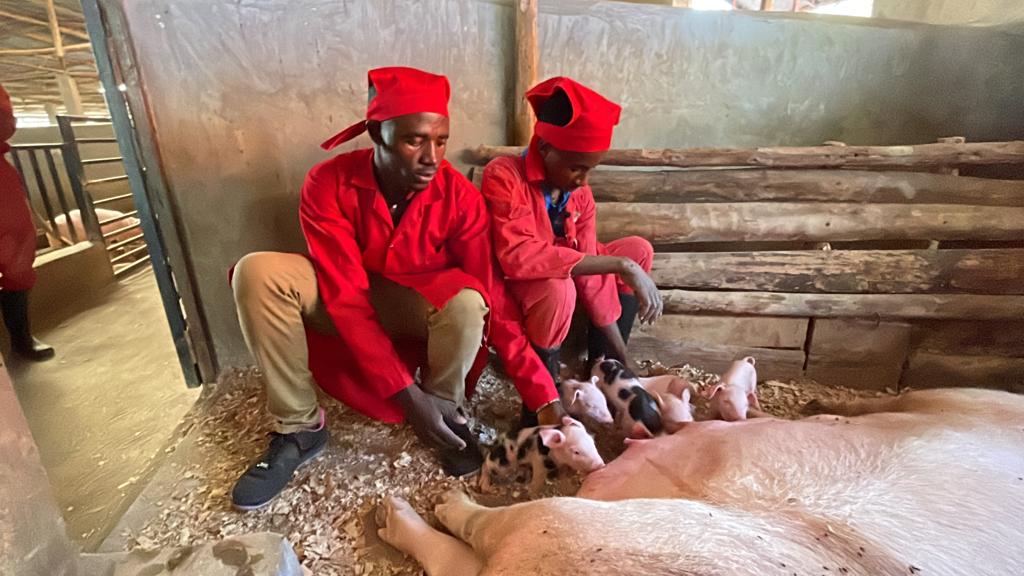 Today, they have grown a banana plantation on the 2 hectares and reared 1,400 pigs on a farm which has emerged into a new business idea of preparing pork meat from the farm to their newly opened restaurant in Kiramuruzi sector – just 16-minute drive from Kayonza town.
The farm-to-plate restaurant (called "Sistas") was officially opened on August 12, 2023, by local officials, friends, and the community who were excited to have the first high end restaurant in the area.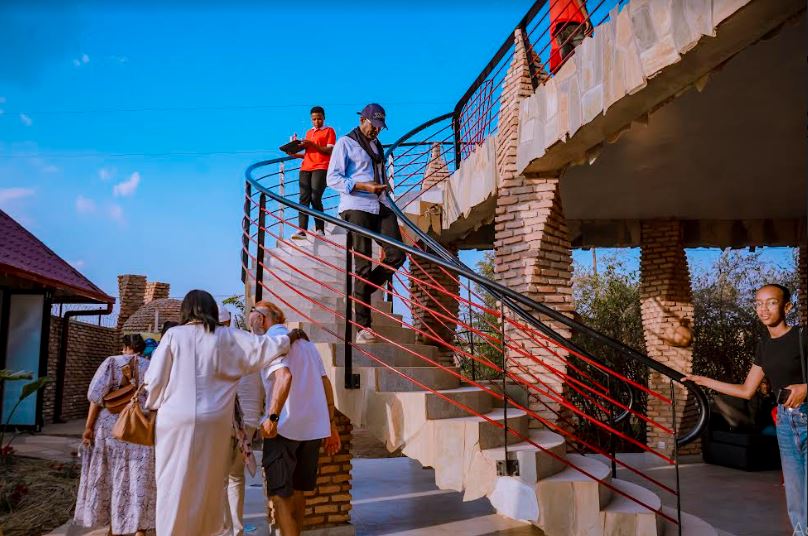 At the grand opening, Renz said that the business is not aimed at making a profit but a way of giving back to the community in Gatsibo despite the fact that much has been invested in the construction of the restaurant (designed by Renz himself).
"The reason I invested is of course for my wife's future. She runs the pig business and she loves the pigs. This is what she will do forever," Renz said.
This business model (farm-to-plate) is the first of its kind in the Eastern province and arguably one of a kind in Rwanda and Renz says that it is for the Gatsibo community, a place where his wife grew up.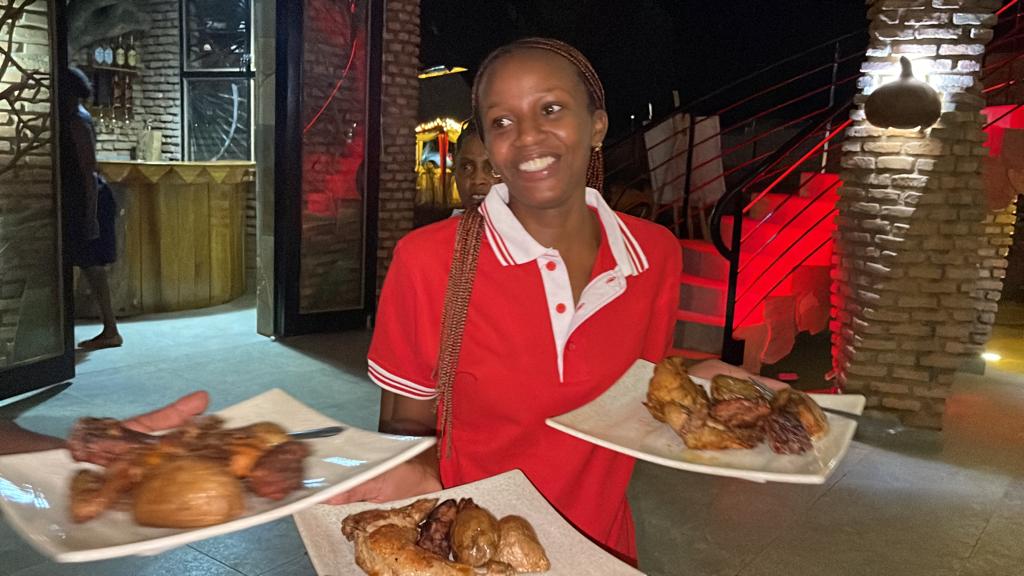 Renz says that this is the reason why he chose to establish the business in Kiramuruzi in Gatsibo instead of Nyagatare or Kayonza- the closest tourist district in the province.
"This is a nice place, and we wanted to give back to this town. We have employed on average 40 people per day for the last three years and this was more fun for me to build," Renz said.
While Renz takes this investment to be fun and for his family's future, the local community is enthusiastic about the development which has also attracted the attention of other pig farmers.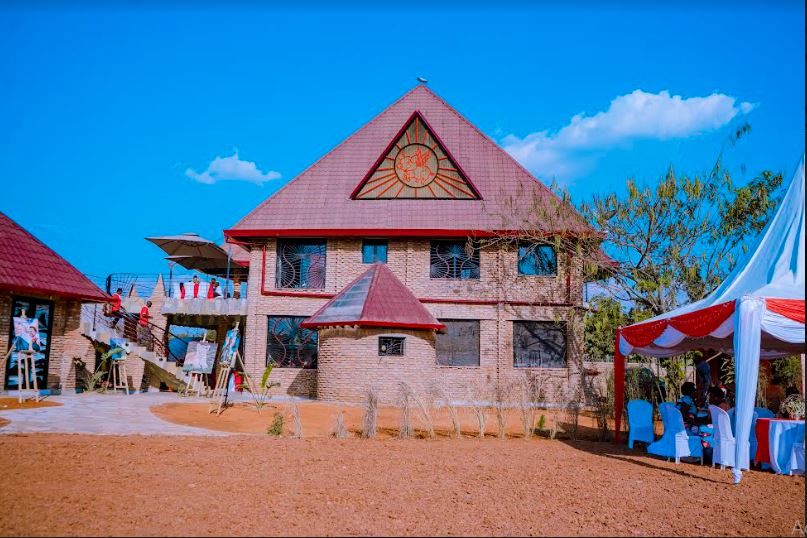 Ariane Mutsinzi says that they never had a proper place for entertainment and recreation until the Sistas restaurant was established in the area.
"We used to go to Jambo beach in Kayonza for relaxation and that means spending more money on transport, which would otherwise be spent here where it is cheaper and with similar services," Mutsinzi said.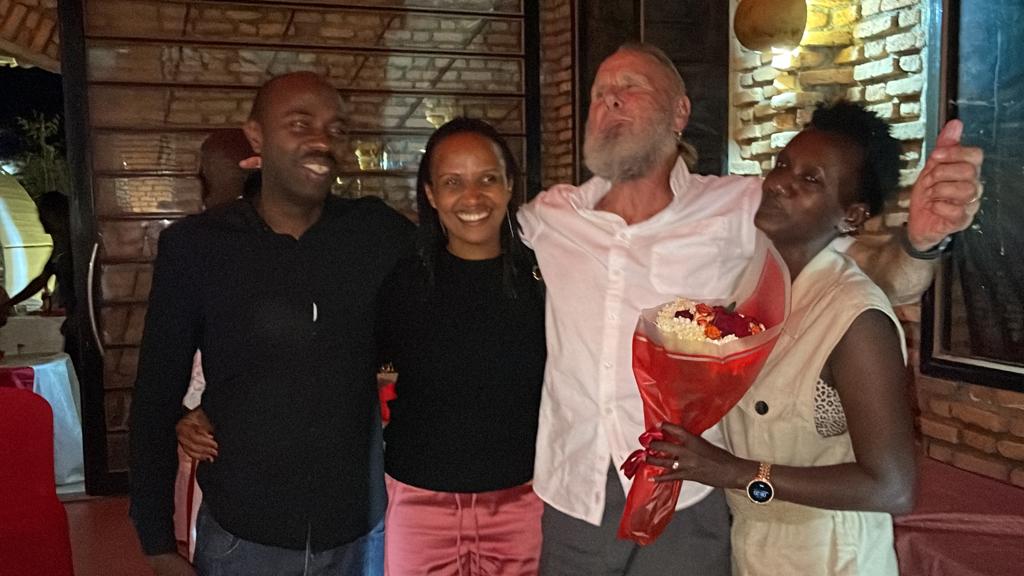 The farm-to-table business has inspired local pig farmers like Jean Marie Pierre Ngirumugenga, from Rwamagana district to rethink new ways of doing business in the pork meat sector.
"I do not have the capacity to raise a structure like this but I have learned some good ideas of starting small to venture into the farm-to-plate model as a way of diversifying my business," Ngirumugenga said.
Kiramuruzi sector Leader, Vestine Yankurije says that investments in agriculture and tourism activities in the area will enable the sector to be a travel destination but will also create jobs and incomes for the community to develop.