The AKADEMIYA2063 Board of Trustees meeting has committed to supporting African countries in their climate change adaptation and mitigation efforts under the Paris Agreement.
The commitment was made this September 26th, 2023 during a board meeting held in Kigali to provide a platform to exchange with key stakeholders and development partners on research, data innovation, and analytics needed to devise better-informed programmatic instruments for sustainable climate-centered interventions.
AKADEMIYA2063 Board Seminars facilitates stakeholder dialogue, tackling topics of strategic importance to Africa's development agenda.
This year Kigali hosted the 7th Meeting of AKADEMIYA2063's Board of Trustees which convened a group of stakeholders in Rwanda and at the continental level, including AU institutions, Regional Economic Blocs (RECs), development partners, policymakers, and the private sector, to facilitate knowledge exchange and mutual learning.
Dr. Ousmane Badiane, Executive Chairperson at AKADEMIYA2063 said they are delighted to be hosting yet another high-level policy dialogue to support knowledge sharing in the areas of climate change and bioeconomy with a committment to support these initiatives.
"AKADEMIYA2063 remains committed to supporting African countries in their climate change adaptation and mitigation efforts under the Paris Agreement, as well as continental frameworks, through our extensive research and data analysis," he said.
"We are delighted to be contributing to conversations in this sector in partnership with our Rwanda-based stakeholders,"
Stakeholders also discuss research evidence and trends in adaptation and mitigation options in African agriculture and debate opportunities for mainstreaming data-driven programmatic interventions for sustainable food systems across Africa.
Badiane said that through data and analytics, already some work is being done to find new ways of climate mitigation as the African continent by tracking green gas emissions and finding new ways of having environmental friendly and sustainable crop production.
Rwanda's Minister of State for the Environment, Dr. Claudine Uwera who opened the meeting showed how Rwanda has advanced the climate and bioeconomy agenda through establishing the green growth laws and policy as part of the strategy to be climate resilient by 2050.
"Just recently we revising the green growth and climate resilience strategy (GGCRS) which represents our unwaivering committment to address climate change and take the pathway to green growth development, building a resilient and low carbon economy," Uwera said.
The revised Green Growth and Climate Resilience Strategy aims to guide national policy and planning in an integrated way, mainstream climate change into all sectors of the economy, and position Rwanda to access international climate funding and investment. Areas of significant revision include Rwanda's development pathway, thematic programme areas, enabling pillars, and implementation roadmap.
The revised strategy, worthy $2 billion per annum, of which US $700 million will come from government budgets, also aims to guide and enhance Rwanda's Nationally Determined Contributions (NDC) Climate Action Plan to reduce emissions by 38% by 2030 compared to business as usual.
The specific strategic objectives include ensuring energy security and low-carbon energy supply for green industry and services, promoting sustainable land use and water resource management, and prioritising social protection, health improvement, and disaster risk reduction.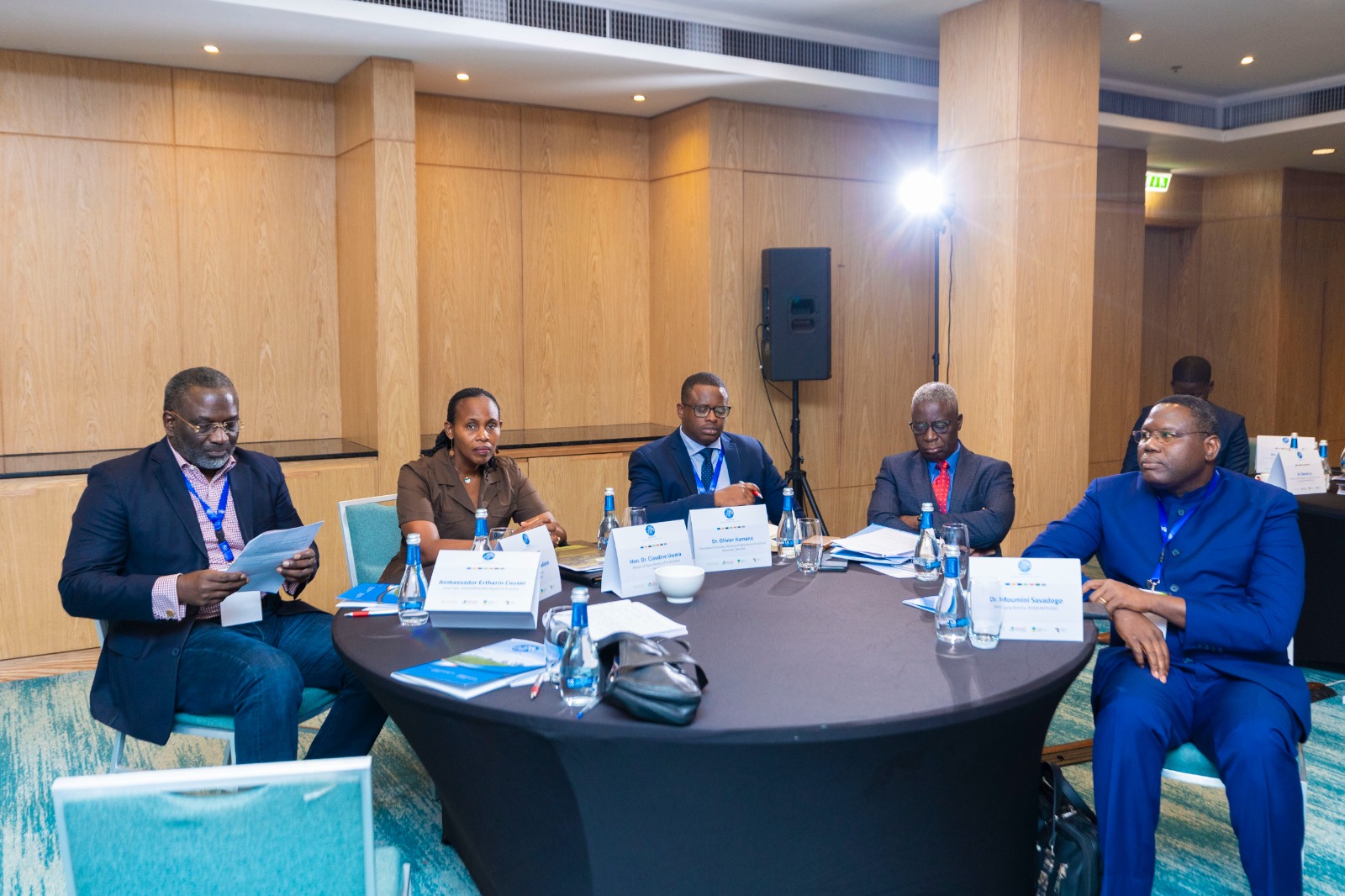 The Minister also underscored the importance of collaboration in climate mitigation of which Rwanda and Akademiya2063 formalized a partnership in September 2022, to support evidence based policy making and implementation around climate change under the comprehensive Africa Climate Change Initiative- designated to provide support to partner countries to achieve the Paris Agreement committments on climate change.
"We expect Akademiya to support Rwanda's efforts to implement climate change through tracking, analysing and reporting on implementation of NDCs, green growth and climate resilience strategy," Uwera said.
The minister also said Rwanda experts the expertise and knowledge to be shared in order to strengthen capacities in using cutting edge technological and analytical tools in addressing the effects of climate change.
Uwera said that opportunities (including research, data analysis and reporting) provided by Akademiya2063 and the sharing of skills and information will enable to curb climate change as a matter of urgency in advancing Rwanda's bioeconomy agenda.
Bioeconomy is the production and utilization of biological resources, applying science and technology across the economic sectors to facilitate productive innovations and ensure more sustainable use of resources.
Dr. Getaw Tadesse, the Akademiya2063 Director, Department of Operations showed some climate adaptation pathways of which he showed that Rwanda was one of the seven african countries in modeling climate resilient models and aligning opportunities in climate resilience.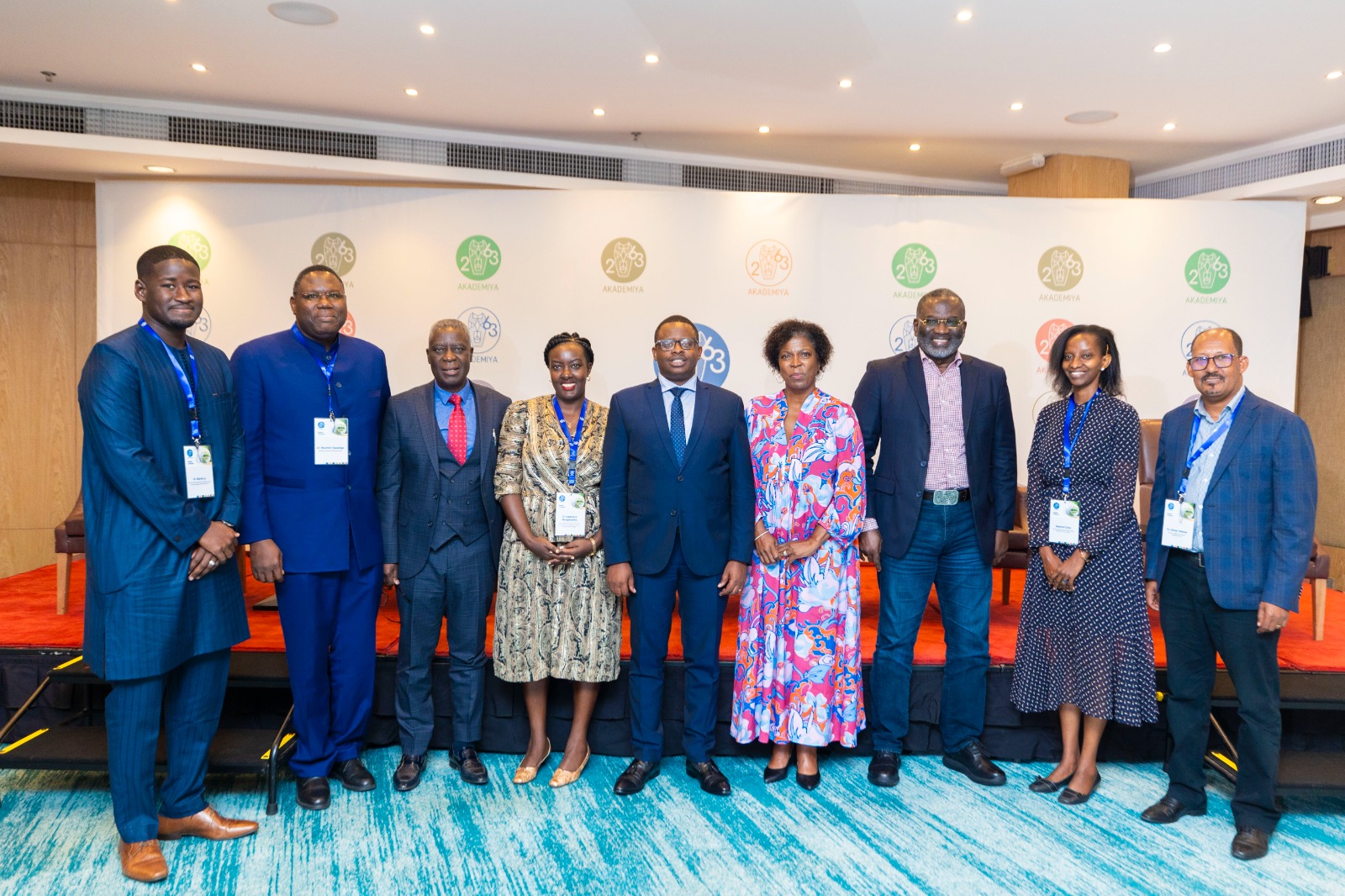 Data shows that Rwanda's climate vulnerability index is at 0.43 while expose is at 0.38, and adaptive incapacity at 0.61; while Household climate change vulnerability by district (in Rwanda as of 2021) is at between 0.21 to 0.51 (lowest and highest) especially in Nyaruguru, Gatsibo, Karongi and Ngoma districts.
Dr. Moumini Savadogo, the Akademiya2063 Managing Director also showed policy innovations and opportunities for Africa's bioeconomy which include sustainable production and consumption; new value chains and agro-processing;food security and nutrition; rural development and trade offs.