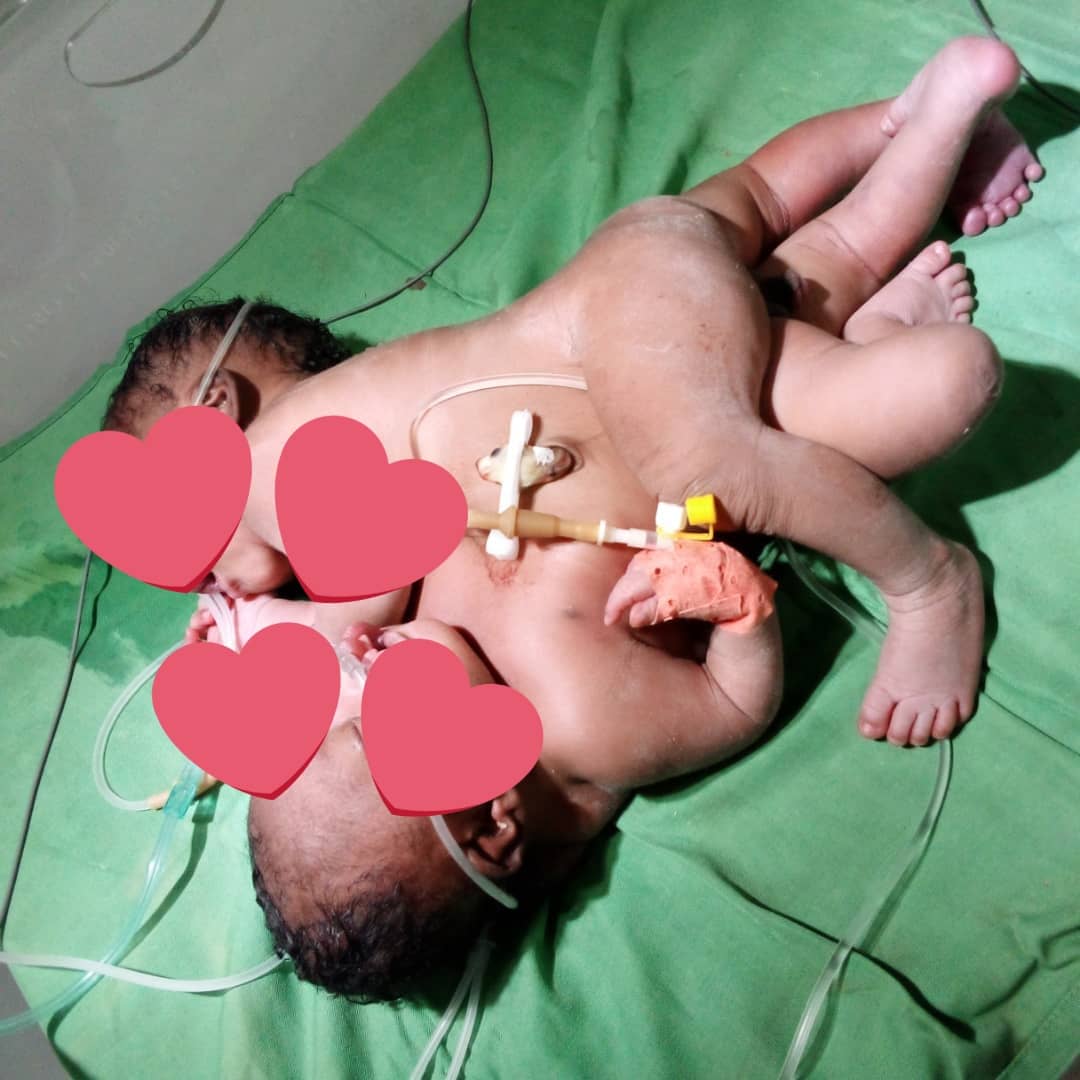 Mugisha Bonheur and Ishimwe Fiston were the conjoined twins that were first born to Emmanuel Ntakirutimana and Niyombabazi Jacqueline from Nyaruguru district.
The couple, casual workers from tea plantations in Nyaruguru today announced the death of their two sons who passed away five days after they were admitted at Kigali University Teaching Hospital(CHUK).
"We are not sure whether the hospital will provide us with transport so that we arrange the funeral in our Nyaruguru village. We cannot afford funeral costs in Kigali because our families is economically vulnerable. We are casual workers, and so are our parents. You can imagine that for the last four days that we were here, none was able to reach us or send us a little money for food," said the father of the deceased twins.
"We would like to call upon good Samaritans to support us in this trying moments."
In our previous reporting, CHUK officials announced that the operation to separate the children was supposed to start after six months or nearly one year when the body takes shape.
Local medical specialists and visiting professionals were supposed to handle the task or to refer the case to foreign hospitals.
In any case however, Lt. Col. Tharcisse Mpunga, the Medical Director of CHUK had warned that the chance of surviving for conjoined twins is 1/5000.
This bereaved couple met in 2022 in a tea plantation work. They moved together and started a new family, hoping for a better future, but the first fruits of their love has died before they could afford a smile and call them "daddy,mommy".
The mother had started hopping for the better, because she had already managed to get breast milk for her children.
The father is available on 0785224717.