President Paul Kagame expressed his happiness to return to Havana, Cuba, 36-years after his last visit to pursue a military course, using the opportunity to relieve the memories in the Caribbean nation.
The Head of State arrived in Havana, Cuba on Thursday where he joined leaders from across the globe for the two-day G77 + China Summit of Heads of State and Government taking place from 15-16 September.
"First of all, I am very happy to have been invited to the Summit taking place here in Havana Cuba. For me coming to Havana, Cuba is something of a great memory because I was in this country in 1986 running into 1987, that is 36 years ago. I was a young officer serving in a country that had given me a home as well, which was Uganda,"
"I was here to do a course that was given to many Africans so I'm very happy that I am back even if it is a very long time, and to attend this time," President Kagame said.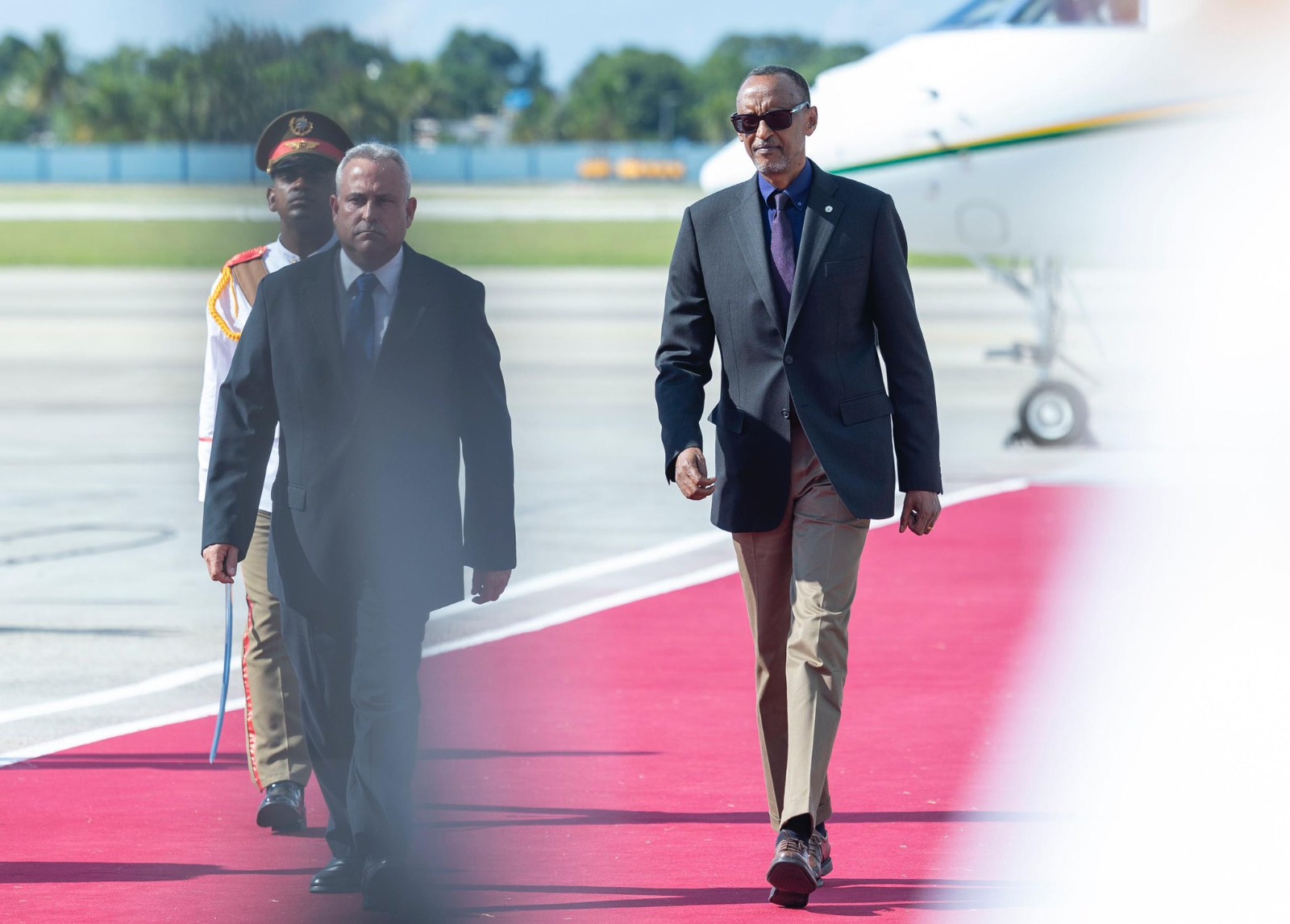 As Chair of the G77 + China, Cuba has convened the Summit under the theme, "Current Development Challenges: Role of Science, Technology, and Innovation."
The two-day Summit brings together Heads of State and Government and other representatives from over 100 countries, as well as leaders of multilateral organizations to establish practical actions to address core developmental challenges and disparities between developed and developing countries, encouraging South-South cooperation to achieve collective goals.
The Group of 77 was established in June 1964 by 77 developing countries at the end of the first session of the United Nations Conference on Trade and Development (UNCTAD) in Geneva. Today, the organization includes 134 developing countries, working together to define means for countries of the Global South to articulate and promote their collective economic interests and enhance their joint negotiating capacity on all major international economic issues.