Gisagara district returned to the Parliament Public Accounts Committee (PAC) hearing with blame for shortfalls in its performance, especially negligence in tender management where officials repeated a common mistake of borrowing tender contracts.
The issue of tender contracts borrowing emerged for the first time in PAC hearings in 2021 in the districts of Kamonyi, Nyamagabe, Karongi, and Rwamagana among others. It is illegal under the procurement law to borrow a contract as it under estimates the feasibility of a tender and its implementation.
In the case of Gisagara, this was repeated where the Executive Secretary (ES) Athanase Ntaganzwa borrowed a tender contract from neighboring Nyanza district, to implement a district property valuation tender worth Rwf1.4billion.
The District Mayor, Jerome Rutaburingoga said that the former ES acted on his own and this issue was followed up legally to the extent that he was arrested and prosecuted for his actions.
MP Jeanne d'Arc Uwimanimpaye showed that the officials ever reported the case to Rwanda Public Procurement Authority (RPPA) and there is no way this was a one man decision.
"You decided not to inform the relative authorities when this happened. You decided to wait to see it only after the Auditor General's (AG) audit. This habit has been common in tender management and we see many officials doing so,"  Uwimanimpaye said.
MP Anita Umutesi indicated that this case has cost the government a loss of Rwf37 million (in court proceedings) and it is not enough to just say it was a one man error.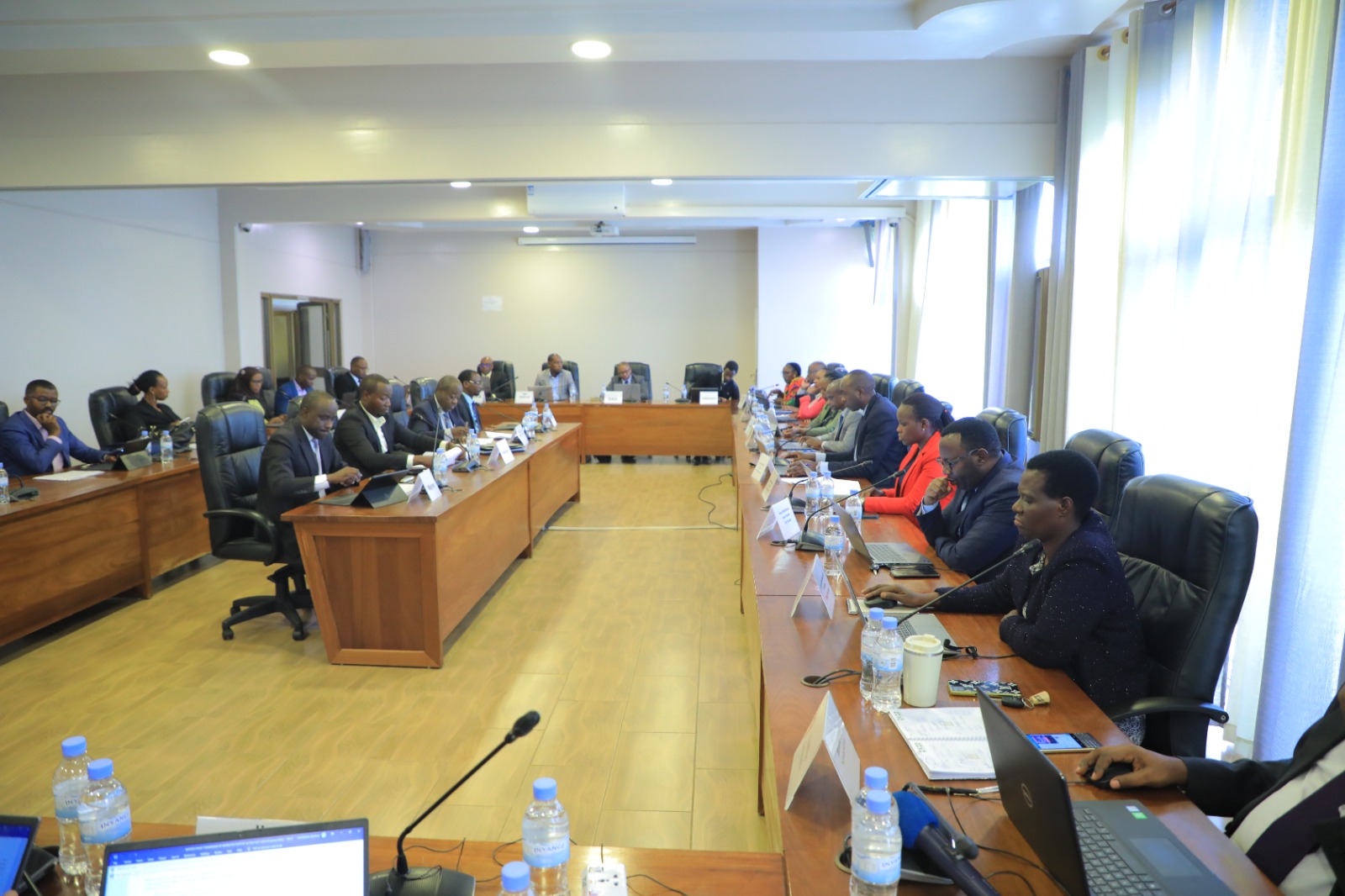 PAC Chairman Valens Muhakwa stated that this loss is on the government and demanded more explanation. "How can you borrow a contract of 1.4billion to calculate the district assets. Is that something you can do as a Mayor?" Muhakwa asked.
The Mayor stated that they followed up on the case and found that the tender contract had unwanted deliverables which the previous contractor had listed and thus it was re-advertise twice but no bid for the tender thus they referred the issue to RPPA for revision in the procurement system.
However, the Assistant AG, Fidele Kayiranga  said that at the time of the audit (for 2021/22) they found that the tender was not in the procurement plan yet the tender in question was identified with questions in the audit of 2020/21.
Both the Mayor and his procurement officer Veikko Mitabu couldn't explain why the said contract does not appear in the e-procurement system, why it was not put in the procurement plan.
So far one person – the former ES Gisagara (Athanase Ntaganzwa) is currently facing justice over his actions in the above borrowed tender contract but PAC MPs said that more persons involved in the process need to take responsibility over their role in the tender decision.
"We need all persons involved to be followed up. These millions charged to the district in the court case should be refunded by the persons involved," MP Uwimanimpaye said.