It was excitement and joy, as Primary Leaving Examinations (PLE) and ordinary level national exams winners for 2023, celebrated victory, setting new targets for the future.
In PLE, Regis Kwizera who wants to be a medical doctor in the future emerged the overall winner, from EP Espoir de L'avenir located in Bugesera district, Eastern Province. He was followed by Herve Cyubahiro from Crystal Fountain Academy from Kamonyi district, Southern Province who also aspires to be a medical doctor in the future.
"I worked hard. I reserved much for reading books and revising notes. It is also God, I'm thankful. I think my dreams of being a doctor will come true. I will keep the  pace in secondary," Kwizera said.
Kwizera's mother, Gorrette Nzamwitakuze praised  her son and said that he was influenced to choose a medical doctor career.
On the third position was   Bruce Jooss Dushimiyimana from EP Highland from Bugesera district Eastern province. He was followed by Benjamin Igiraneza Cyubahiro from Ecole Privee Marie Auxiliatrice from Nyarugenge district, City of Kigali.
In fifth position was Sandra Iratuzi Sibo from Keystone Ltd located in Musanze district, Northern Province.
"It required hard work. I think I am on the right path to become a doctor. I will keep this trend of winning," Dushimiyimana said.
The released figures from the Ministry of education indicate that 91.09% of the 201,679 students who took the national examinations passed. The results were released on September 12.
Meanwhile, 55.29% of the passed students were female, compared to 44.71% of the male candidates.
In comparison to the previous four years, this year's PLE had a greater pass rate. The pass rate ranged from 90.6% in 2022 to 82.8% in 2021 to 81.1% in 2018 to 81.6 % in 2019.
In ordinary level, ambitions also rotated from being medical doctors, software developers and embedded systems professionals.
Kelie Umutoniwase emerged the national winner. She is from Fawe Girls School in Gasabo district, City of Kigali. She was followed by Kevine Niyikora Ihimbazwe from Lycee Notre Dame De Citeaux located in Nyarugenge district also from City of Kigali.
On the third position was Annick Niyubahwe Uwacu from Maranyundo girls' school, from Bugesera district, followed by Danny Mike Rwabuhama Ganza from Ecole des Sciences Byimana located in Ruhango district, Southern Province.
 The list of top five winners was sealed by Kevin Munyentwali from Petit Seminaire St Jean Paul II Gikongoro from Nyamagabe district, Southern Province.
"I have been working hard to go to Rwanda Coding Academy, and I have succeeded. I think my dream to become a software developer will come true. I will pursue my dream, until it becomes a reality," Ganza said.
"I love computers and IT. I think they will have a great impact on the country's development in the future," he added.
" He has our support. We didn't decide for him, thankfully, he is going to the best school in the country. This will be very helpful," Fifina Emerithe Tumukunde, Ganza's mother said.
According to the O-Level exam results, 131,602 out of those who took the exam successfully passed, or 86.97%.
54.28% of the passed students were female and 45.7% were male. Comparing the numbers to previous year's results, they have also increased. The O-Level pass rate for the previous year was 85.66%.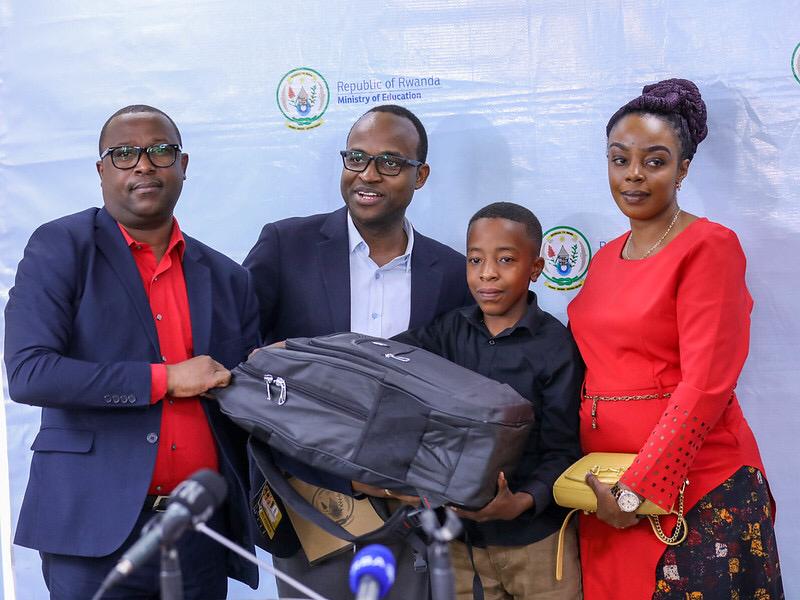 Gaspard Twagirayezu, Minister of Education warned against informal placement, pointing out that the placement carried out by the National Examination and School Inspection (NESA) aims to ensure equal opportunities for all students, across the country.
 "It is not allowed for any parent, or student to use their influence in school placement, as there is a formal appeals process that is both allowed and encouraged for everyone to use. It is allowed to appeal, with understandable reasons like sickness, the concerned authorities will be able to hear and help," Twagirayezu said.