Rwanda's Ministry of Education has awarded the best students who out shined their classmates in Primary Leaving Examination and Orinary Level.
Kwizera Regis from Ecole Primaire Espoir de l'Avenir, Bugesera district was the best student followed by Cyubahiro Herve from Christal Fountain Academy.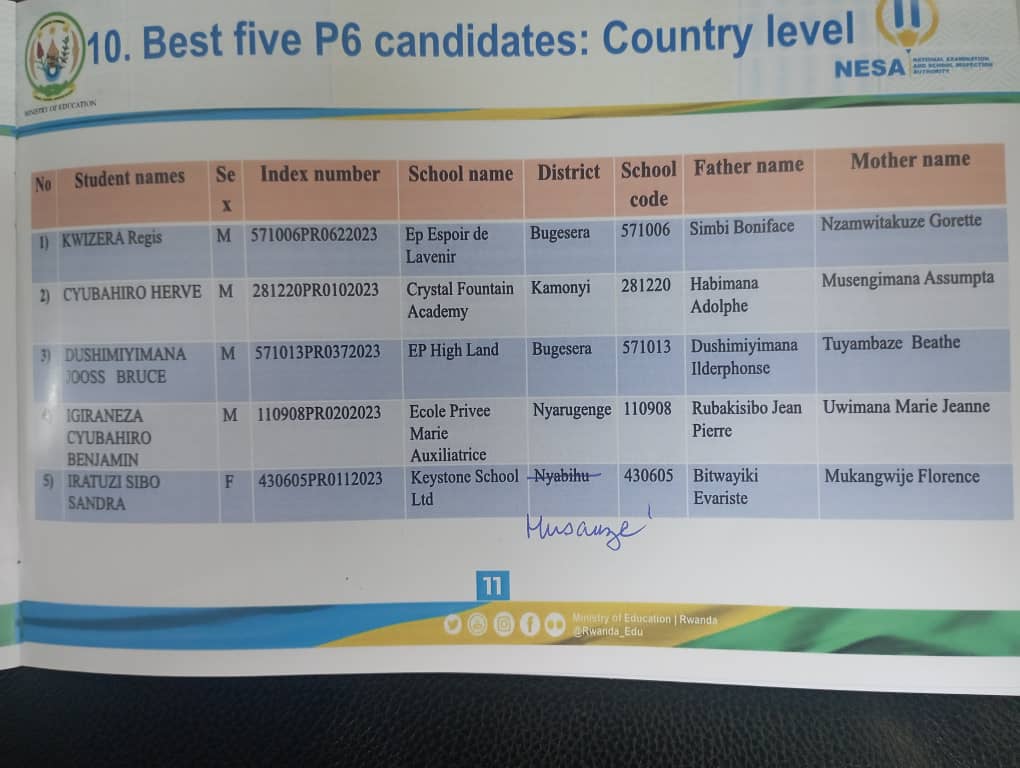 In Ordinary Level, Umutoniwase Kelie from Fawe Girls School of Gasabo district, followed by Ihimbazwe Niyikora Kevine from Lycee Notre Dame de Citeaux.
According to the Minister of Education,  Gaspard Twagirayezu, the best students will be awarded tuition fee for one year, a gift from Umwalimu Sacco and this is on top of a laptop, and scholastic materials which they were awarded by the Ministry.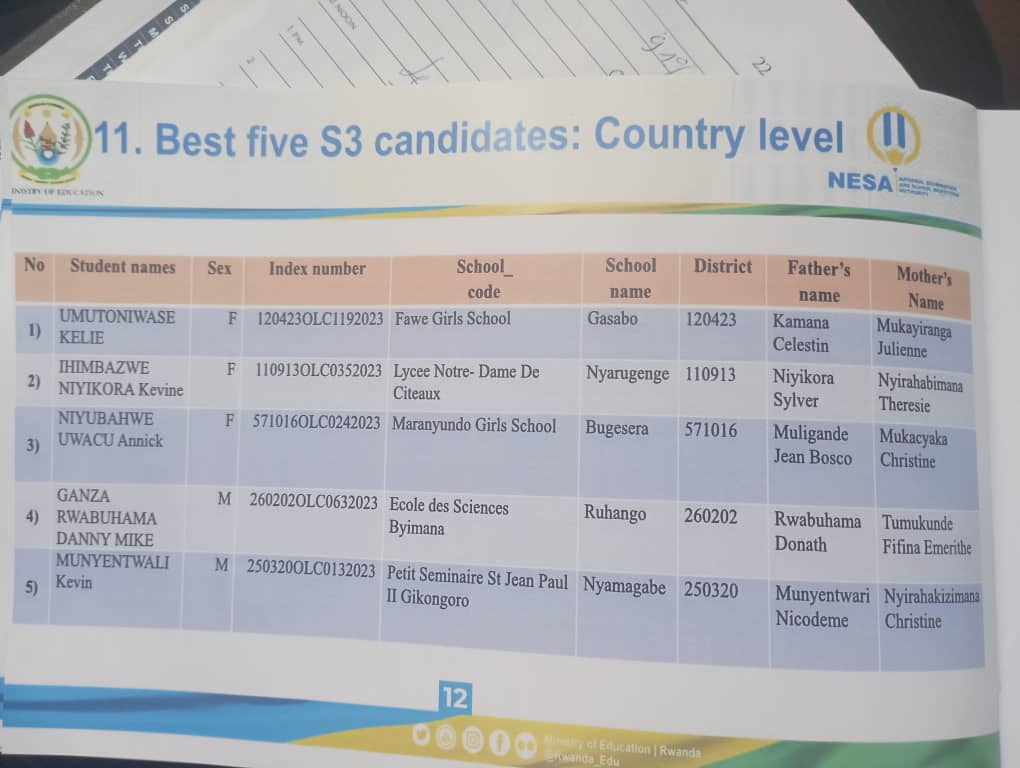 The Minister of State in Ministry of Education Claudette Irere encouraged other institutions to sponsor the awarding of the best students in the future.
The Academic year for 2023-2024 will start on September 25, and Minister Irere encouraged the parents to prepare the children adequately so that they start school in full form.