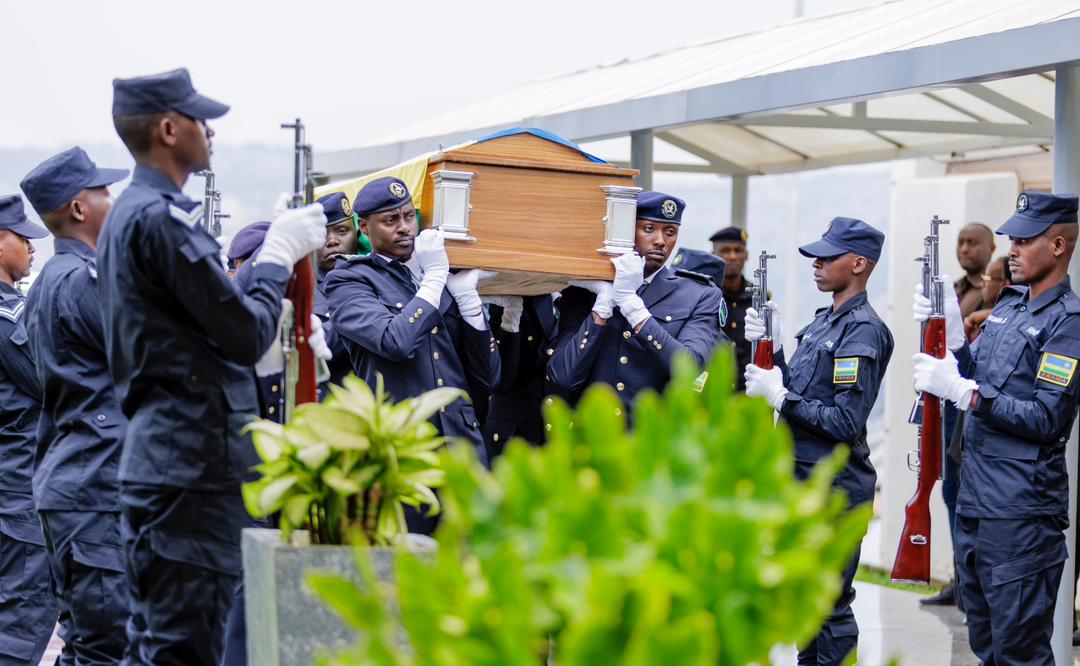 Late Senator William Ntidendereza, who passed away recently, was today laid to rest by his fellow senators, members of parliament, senior government officials, his family and friends and the Rwandan community.
Sen. Ntidendereza died on September 3, 2023 at the age of 72 years succumbing to an illness which he had battled at the King Faisal Hospital for some time.
Ntidendereza was a senator from October 2019, elected in the City of Kigali.
He had also served as visiting lecturer at the University of Rwanda from 1996-2000, as Vice-chairman and Secretary General of the former National Itorero Commission from 2012 to 2018, and before then as Mayor of Kicukiro District in the City of Kigali from 2006-2008.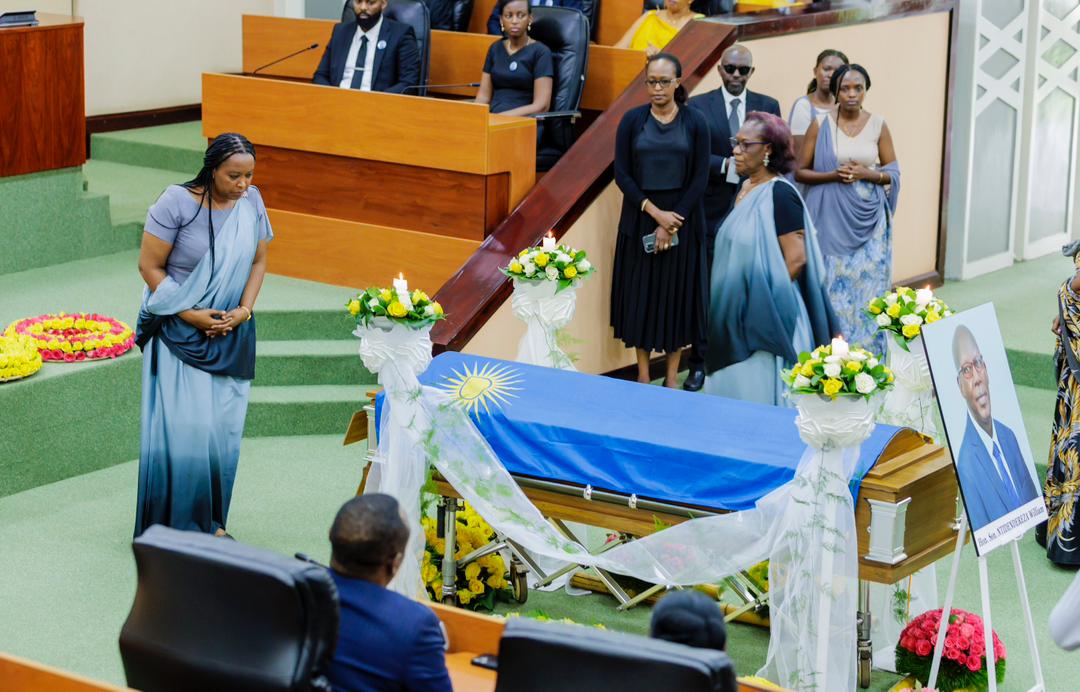 President of the Senate, Dr. François Xavier Kalinda said the late Senator Ntidendereza has been a hero in his duties and has worked well with his colleagues in all the duties he has been appointed to in the Assembly.
"For our strength as human beings, it is not easy to accept such a sad story as the loss of a loving father, a man who was characterized by kindness and care like Senator Ntidendereza William," he said.
Secretary General of the Rwanda Patriotic Front (RPF- Inkotanyi), Wellars Gasamagera said that the deceased played a key role in the liberation struggle and as a member of the RPF-Inkotanyi he delivered his duties with zeal.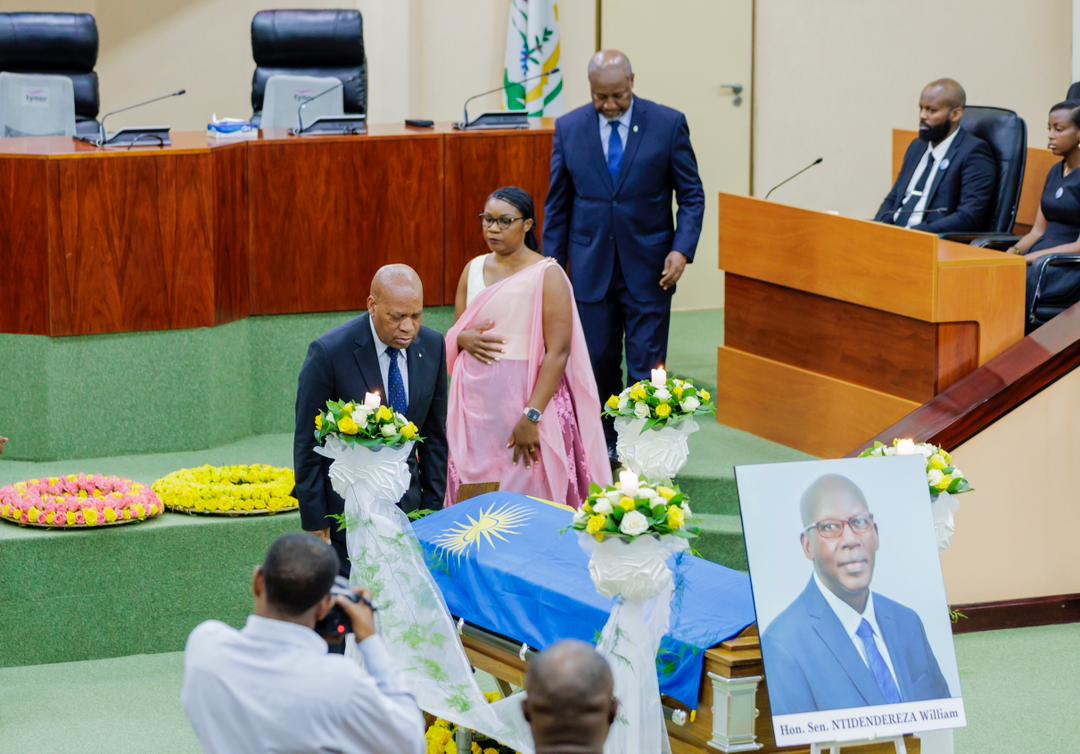 Gasamagera stated that Ntidendereza served as a member for the RPF-Inkotanyi social affairs committee with courage, unreserved commitment and always a law abiding citizen but also was a very good listener among his colleagues and never gave up in life until his death.
"He is an example to the young ones and was a hero in the RPF-Inkotanyi family," Gasamagera said.
Gasamagera noted that those who knew Ntidendereza will remember him for being social, modesty with jokes which made everyone comfortable around him as they all witnessed peacefulness in his nature.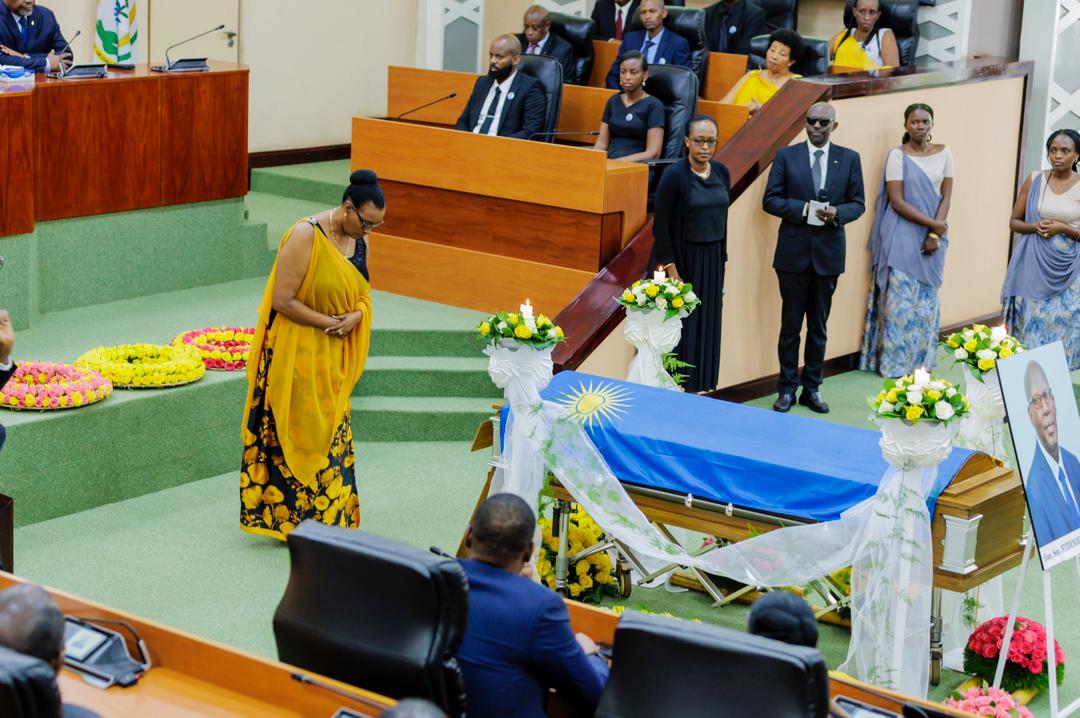 On behalf of the RPF-Inkotanyi, Gasamagera said that they will always remember him for his service but also support his family to keep memory of his legacy.
The Cabinet Minister in the Office of the President, Judith Uwizeye, who read the message from President Paul Kagame, condoled with the family of the deceased.
"His Excellency the President of the Republic Paul Kagame and his wife have learned the sad news of the death of Senator William Ntidendereza. We were saddened by that bad news and we stand together with his wife Shamukiga Christine, the children and the whole family in this time of great sorrow," part of the message reads.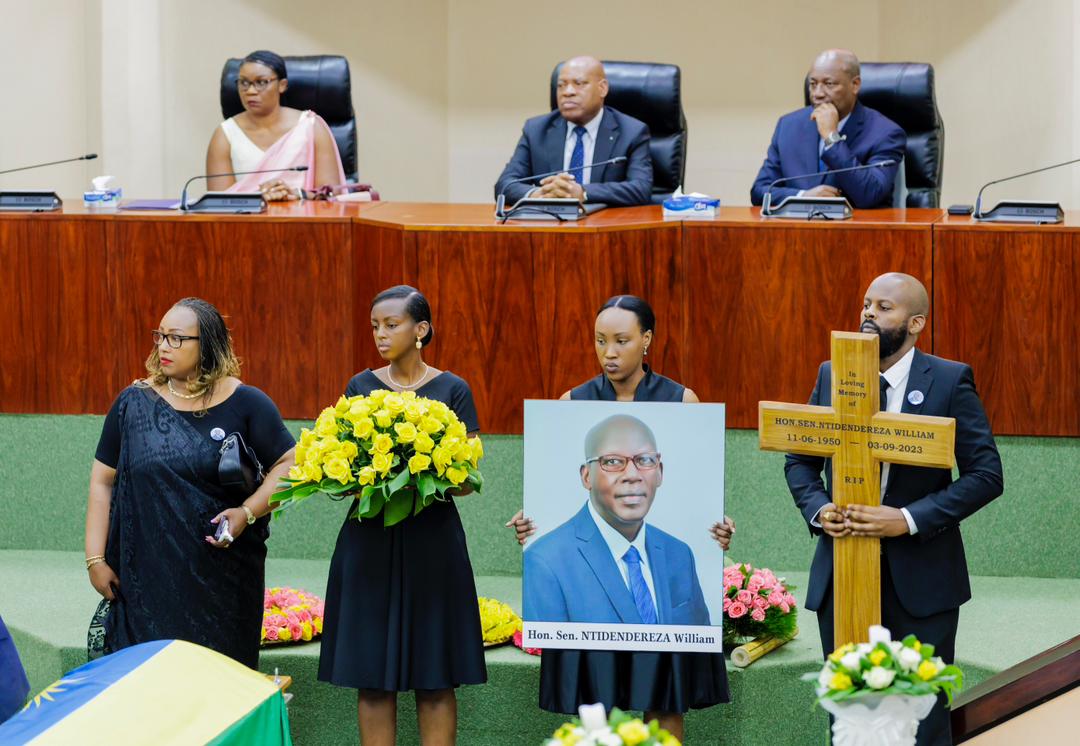 "We also join all Rwandans in this grief. Senator Ntidendereza has served our country in various capacities and he has done all his duties well."
Minister Uwizeye said that President Kagame and his wife wished Ntidendereza's family to stay strong in these times of sorrow.
"God grant him eternal rest," the concluded.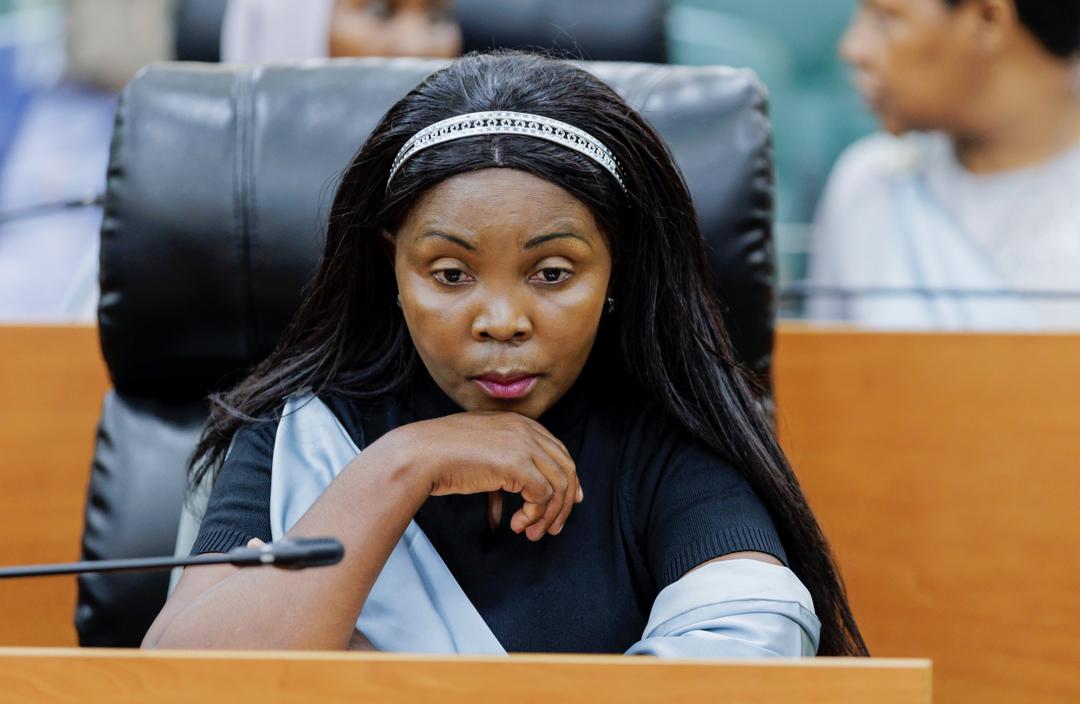 The Senate President, Kalinda stated that Rwanda has lost a talented leader who had a lot of insight, commitment, showed a high level of knowledge based on the experience he gained from the positions he held in various national institutions, which allowed him to give good and constructive ideas that helped to provide a solution to important issues.
Mourners held a requiem mass at St Peter's Parish (EAR Remera) before laying the body of the late Ntidendereza in the Rusororo cemetery, in Gasabo district.
Late Senator William Ntidendereza is bereaved by two children and a spouse.