Rwanda on Thursday night received the 15th group of African refugees and asylum seekers evacuated from Libya who arrived in the country safely, aboard a chartered flight, as part of continental efforts to safeguard thousands of people who end up in the North African country attempting to cross the Mediterranean sea.
The 169, included men, women and children who were evacuated as part of  the Government of Rwanda, United Nations High Commission for Refugees (UNHCR), and the African Union's Emergency Transit Mechanism (ETM), initiated in 2019, with the aim of saving lives of refugees and asylum seekers, which were in peril.
"Tonight, in partnership with UNHCR, Rwanda welcomed 169 asylum seekers from Libya originating from Eritrea, Sudan, Ethiopia, Somalia and South Sudan," the Ministry of Emergency Management tweeted on November 16.
"They safely landed at Kigali International Airport. Rwanda remains committed to offering refuge & assistance to people in need," it added.
This follows another 134 refugees who were repatriated to Rwanda in June this year, which consisted of 64 from Eritrea, 35 from Sudan, 15 from Somalia,17 from Ethiopia, 2 from Cameroon and 1 from Mali 1.
The 15th group, just like the previous ones, will be accommodated in Gashora Transit Center, which hosts other evacuees who arrived before through the ETM, whose mission is to provide lifesaving protection, assistance, and long-term solutions to vulnerable refugees and asylum seekers trapped in Libya through a temporary evacuation to Rwanda.
The first batch of refugees arrived in Rwanda in September 2019, following the signing of a memorandum of understanding between the UNHCR, the AU and the Government of Rwanda to temporarily host the refugees who were rescued from detention centres in conflict-ridden Libya.
So far at least 1,796 have been evacuated, many of whom UNHCR has been able to find countries to take them in as part of the emergency transit mechanism. The initiative has been hailed for saving the lives of hundreds of women, children and men whose lives were in peril in their attempt to cross over to Europe in search for a better life.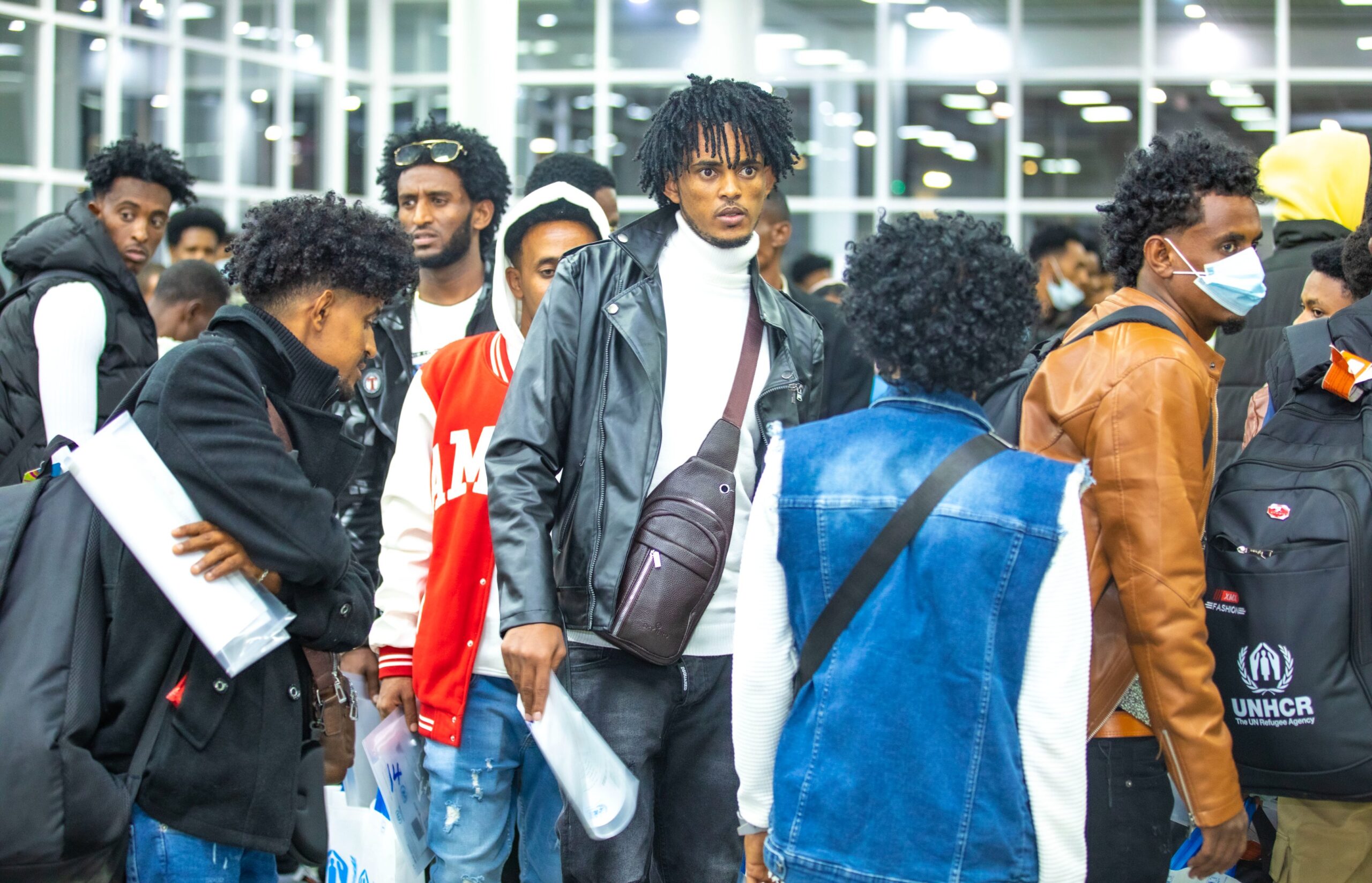 From Rwanda, they are helped to find third countries to take them in, get relocated back to their countries of origin or choose to stay in Rwanda where they are granted residency.
According to the International Organisation for Migration (IOM), at least 6,600 refugees in Rwanda have been "safely" resettled in third countries in 2023, following the the departure of 13 refugees on a flight bound for Toronto, Canada, on Wednesday, November 8, taking the total number of refugees resettled from Rwanda to 30,000 since 2010.
These include nearly 1,300 asylum seekers who were evacuated from Libya. Rwanda is home to more than 135,000 refugees, mostly from DR Congo and Burundi, according to the UN. Over 90 per cent of them live in camps.