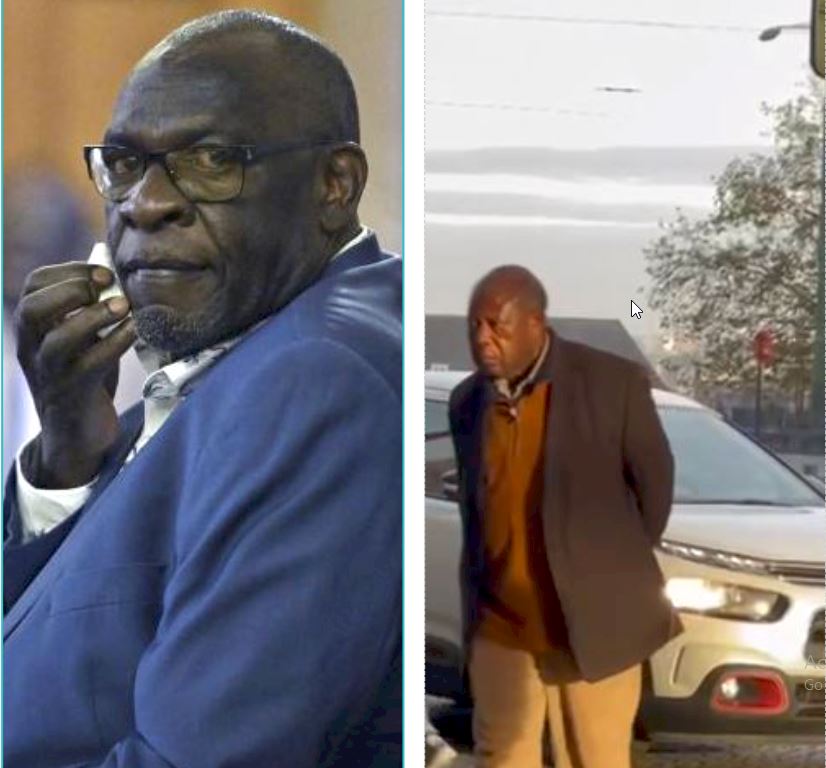 If courtrooms were humans, they would shed tears, they would slap some parties in the trial or would they tell some witnesses; be strong, keep the heart, we are very much concerned with your case, we understand the agony,etc.
On the other side however, they would be caught with emotions and turn to some suspects and tell them: Really? You did that? And how do you feel in front of the people who miraculously overcame?
The Brussels court of Assize would definitely have so much emotions. The court, since early October, is hearing a case involving Seraphin Twahirwa and Pierre Basabose, two Genocide suspects who are alleged to have participated in the killing of the Tutsi during the 1994 Genocide against Tutsi especially in Karambo, a neighborhood of Gikondo, Kicukiro district.
Most witnesses have so far concentrated on Twahirwa who resided in Karambo and is alleged to have done what a human being may hardly accept to believe.
Witnesses who were neighbors to Twahirwa  are now parents and grandparents of someone and have now started telling court that some content is difficult to share in the public, especially when there are women in the courtroom, because "Twahirwa was the great weapon of dehumanization."
This week, the witnesses in the courtroom shared their grievances to court and said that all the problems of persecution during the Genocide were spearheaded by Twahirwa.
Twahirwa was known under the name of Kihebe, a term used in Rwanda to describe someone with any limits of decency. Other witnesses described him as a person who was very much proud of raping the Tutsi women.
Twelve witnesses are aligned to speak about cases of rape, most of whom victims and this week, their testimonies left the court in shock.
The case include a wife of one Kamuzinzi whom he allegedly used to bring home for rape for the whole day and to return every evening to her husband, very exhausted.
"Twahirwa himself killed one Marthe, his workmate who had refused to sleep with him. He shot her dead between the legs. Imagine harming the parts of women that are destined to give life," said the defence lawyer.
"As if this was not enough, he also turned agaisnt Marthe's daughter, her name Clotilde so that there is none to tell the story."
Twahirwa who can sometimes doze off, when serious allegations of such a kind are raised, he suddenly comes alive, alert  and listens intently as though in recognition of something.
"He was fearless. Twahirwa would tell someone: I have just taken your wife and as a reward for you, I am going to kill you," recalls a witness. Definitively, Kamuzinzi was allegedly killed by Twahirwa himself, after letting him watch the barbarities against his wife.
There are some cases where women resisted Twahirwa and he killed them with the worst animosity that one can imagine.
One of the witnesses shared a case of necrophilia where, Twahirwa was alleged to have killed Tutsi women and slept with their bodies.
Twahirwa would admit knowing some of the witnesses whom he said. "They are just huge machines that are tasked to fabricate lies against me."
Twahirwa's lawyer Vincent Lurquin and mostly Basabose's lawyer Jean Flamme strategically deviate from these allegations to distract the court and, instead of commenting about them try to mislead  the court while asking the witnesses questions like: "Do you know the person who killed Rwigema?"