A young Rwandan cricketer Cathia Uwamahoro, 24, has put her name in the Guinness World Record after batting straight for 26 hours.
She now becomes the only woman to endure the gruelling act – staying up for this long, allowing her to be added to the Guinness World Book of Records.
Uwamahoro started the journey yesterday at 8:00 am at Amahoro Indoor Stadium.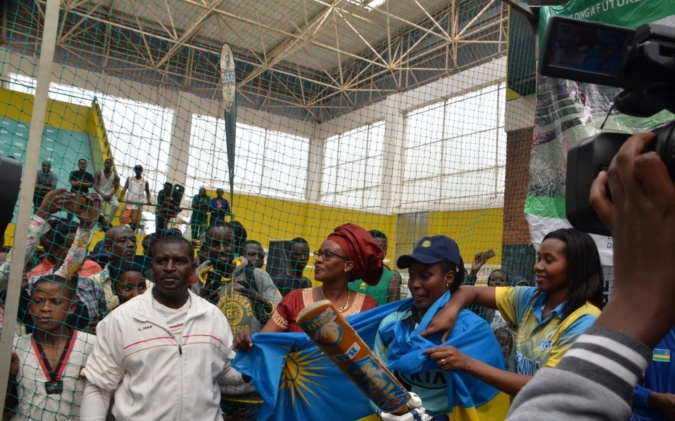 She got into the act to raise money for the ongoing construction of first ever international cricket stadium in Rwanda. The Rwanda Cricket Stadium Foundation (RCSF) project is located at Gahanga in Kicukiro district – here in Kigali.
Uwamahoro is the second Rwandan to break the cricket Guinness World Record in less than 12 months. In May last year,  national team captain Eric Dusingizimana, 29, also set a new world record for time in a net, batting for 51 hours.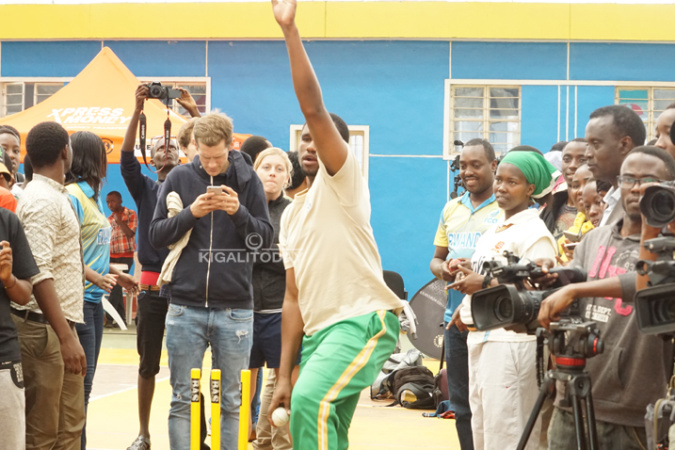 His record replaced that set by Englishman Alby Shale in the Kia Oval's own Ken Barrington Cricket Centre in 2013. Alby batted for 26 hours.
Dusingizimana was also batting for the same cause – raising $1m for the stadium construction.
Uwamahoro set the record before her elated family, government officials and jubilant supporters.
Uwamahoro said: "At the start I was very strong but got weaker midway. However, the huge support around here kept me going strong and stronger till the end."
Among many, Uwamahoro faced deliveries by England women cricket team coach, Heather Knight.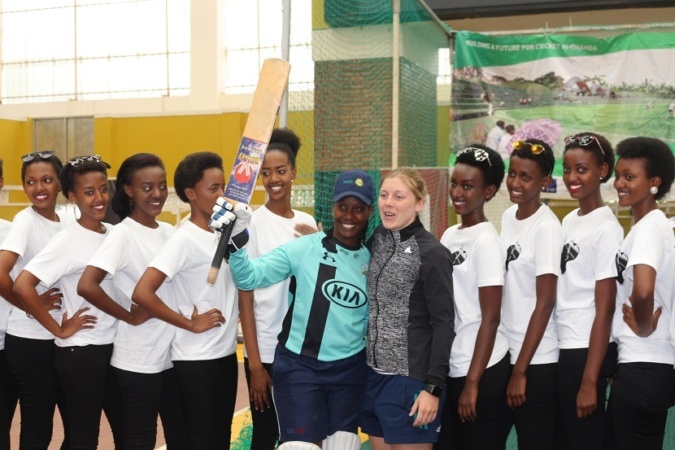 Excited mother of Uwamahoro said her daughter first came up with idea of playing cricket back in 2008, and she agreed despite being hesitant.
"We always discuss every step she wants to make in this sport. I am very happy she never lets me down," said the mother.
Charles Haba, President of Rwanda Cricket Association said the record win will put cricket to another level in the country.