President Paul Kagame has cautioned against public complacency in the wake of increasing COVID-19 cases across the globe, as the festive season approaches, pointing out that people are likely to loosen up and forget to follow preventive guidelines.
The Head of State made the observation on Monday, while officiating at the swearing-in ceremony of newly appointed Minister of Interior, Alfred Gasana, stating that the reinvigorated ministry will be of great addition to institutions at the forefront of fighting the pandemic.
"We have made commendable progress in fighting this Covid-19 pandemic including vaccinating a big number of our population and reducing positive cases. The world is still dealing with this pandemic, we need to strengthen our preventive measures as we enter the festive season,"
"When people meet in big numbers to socialize, they fail to respect the established preventive measures properly. The Ministry of Interior is also part of our lead institutions in fighting this pandemic, working together with the Ministry of Health as well as the Ministry for Local Government," President Kagame said.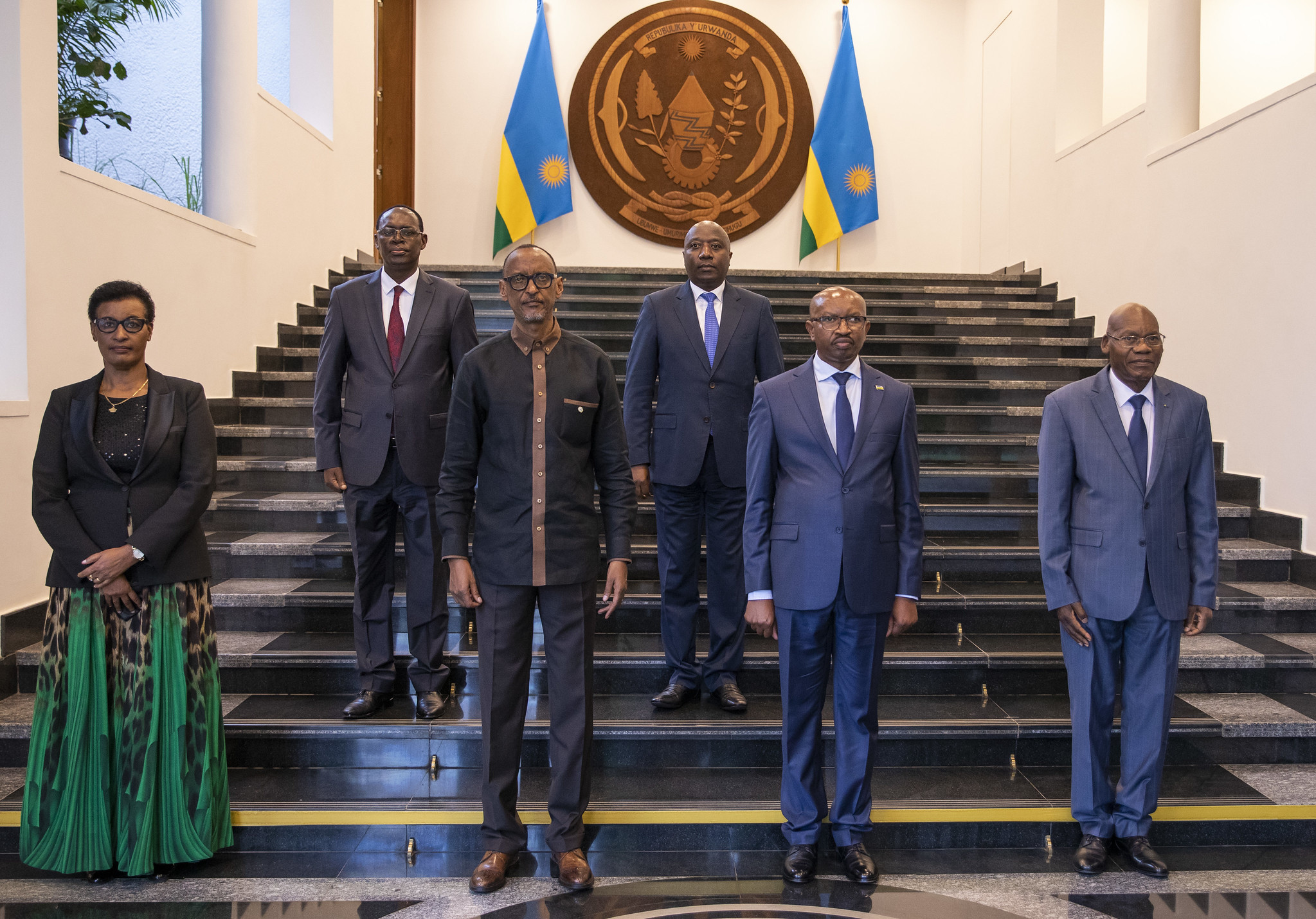 President Kagame congratulated the new Minister and wished him well in his new responsibilities.
"I assure him of our collaboration and support." President Kagame said of Gasana, who was appointed to the docket on December 10.
The Ministry of Interior was reintroduced in November 4, 2019 and entrusted to General Patrick Nyamvumba. However, it was closed again in April 2020 when Nyamvumba was removed from his duties owing to matters of accountability that led to investigation.
Among other positions, Gasana served as Burgmester of former Nyakabanda commune, now in Muhanga district, Southern Province.
He also served the country in the capacity of Member of Parliament.
Until his new appointment, Gasana was serving at National Intelligence and Security Service(NISS).