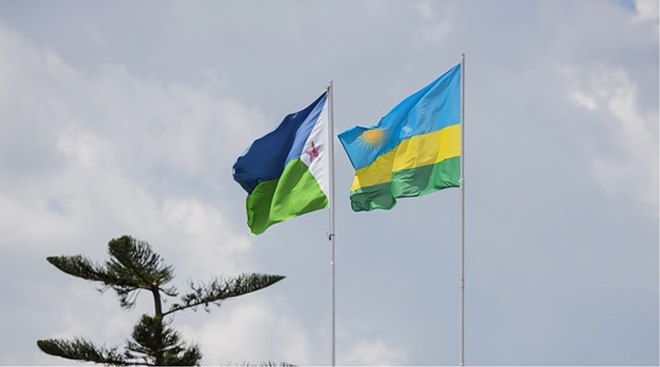 Rwanda's President Paul Kagame has argued the business community to take advantage of the strategic port facility at the Red Sea given to Rwanda by the Djibouti government.
"If we have that location developed we will be served well in a number of ways including; exploitation of the area by having Rwandan goods arrived at the port and even carried by air," Kagame said.
Rwandan goods could be carried to the port by Rwandair and easily access the Gulf world and beyond.
Djibouti is located 2088 km away from Kigali which is about two times the distance between Kigali and Dar-es-Salam port (1,400km), but Rwanda considers access to the port at the horn of Africa offering another great trade advantage.
Rwanda is eying trade relations with the Arab world including the United Arab Emirates. Coffee, tea and horticulture products, on top of minerals are among the goods the country that are on demand in the Arab world.
Kagame said the private sector has to take lead in utilizing the cemented partnership with Djibouti.
The President made the call after hosting his counterpart Omar Guelleh with whom he held several bilateral agreements.
President Omar was in Rwanda for a two-day visit to strengthen the relationship between the two countries.
"We discussed the possibility to integrate in several domains including; Information and Technology, highways and railways and other innovation features," Omar said adding that, "We are satisfied of all the topics we discussed with the president in this beautiful country."
Among the signed agreements by foreign affairs ministers of both countries include trade and diplomatic partnership.
Meanwhile, Rwanda has also granted Djibouti a plot in the Kigali Special Economic Zone.