In 2003, Laurence Mujawayezu returned to Rwanda after several years of hiding in the bushes of Democratic Republic of Congo.
She was part of the so called Front Democratique pour la Liberation du Rwanda FDLR. It is an armed group that participated in the 1994 genocide against Tutsi.
In the aftermath of the genocide, Ngororero was known for having many members in the group whose leaders on United States blacklist of terrorists.
In this life, the maternity was cumbersome for Mujawayezu. In labour, she could not manage the harsh life she was living in DRC bushes.
One morning, she decided to sneak out of her group and returned to Rwanda. But her mission was 'the last escape to nowhere."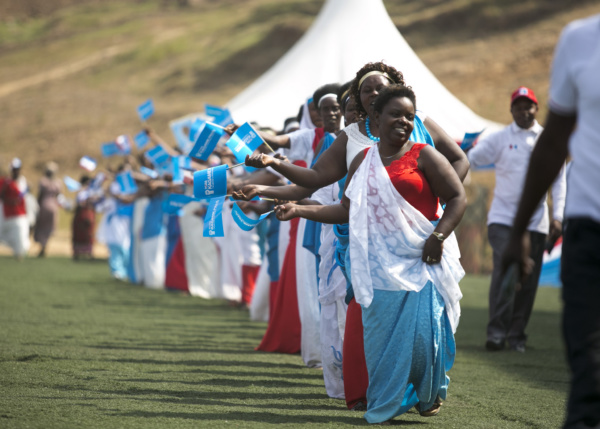 She told thousands of Rwanda Patriotic Front (RPF) Inkotanyi supporters gathered at Ngororero stadium where Paul Kagame – party flag bearer was campaigning on Tuesday, that her decision to come back to Rwanda was 'simply to die in my country.'
"I very well knew I would be killed on arrival to Rwanda," Mujawamariya said. But when she arrived in the country, she was shocked by the cordial reception she received at Nkamira reintegration camp in Nyabihu district – then in Mutobo, the training center for ex-combatants.
"I had one message; that RDF soldiers were serial killers who would live no one alive. But I got shocked with a reception I had never seen in my life," she said.
One of the memorable moments, she told RPF supporters, is when she was given food by RDF officers.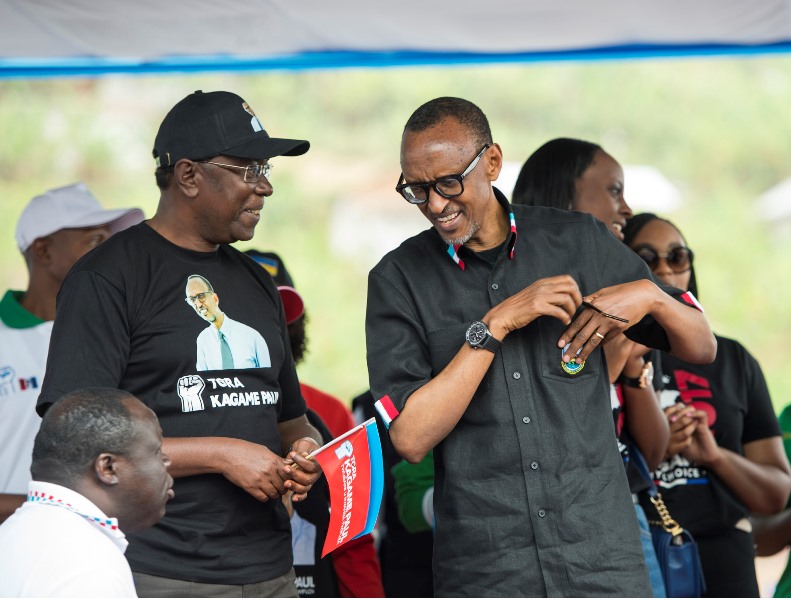 "At first I thought that food was poisoned. But I was proved wrong when I shared it on the same plate with RDF soldiers," Mujawayezu said amidst applause from RPF supporters.
More miracles were still coming. When pregnant Mujawamariya reached delivery period, while at Mutobo demobilization camp.
She asked authorities to give him a chance to deliver at her native area.
"I was taken back home and reunited with my parents and had my delivery at the beautiful Muhororo hospital," she said.
"Later on, I was thrilled by one of RDF soldiers who approached me and proposed to me to be his lifetime partner. I immediately accepted," Mujawayezu said amidst laughter from the audience.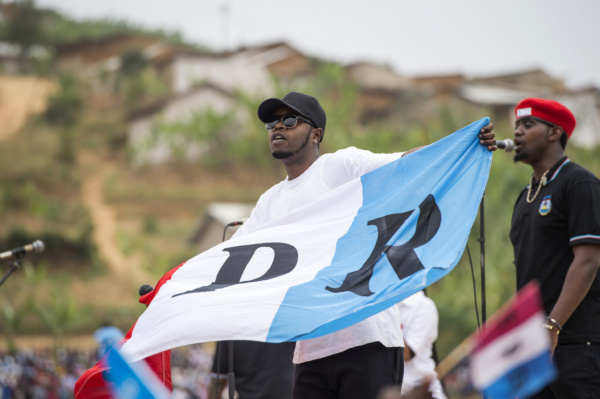 Today, Mujawamariya and her happy family are part of a farmer's association that is worth over Rwf80 million.
When he took the microphone, RPF candidate Paul Kagame said Mujawamariya is a living example of where Ngororero has come from.
He promised more if elected in the next 7 years. According to Kagame, "There is no measurement for development without considering people. And this what RPF puts first."
Kagame told his supporters in Ngororero district that: "Voting RPF means choosing a determined nation built on a strong foundation."