One hour drive to Muhanga from Kigali, everyone is deviating to Ngororero passing by Muhanga district headquarters.
The name 'Kagame' written with all sorts of creativity on walls, banners and even mountains greets supporters heading to the district in Western Province.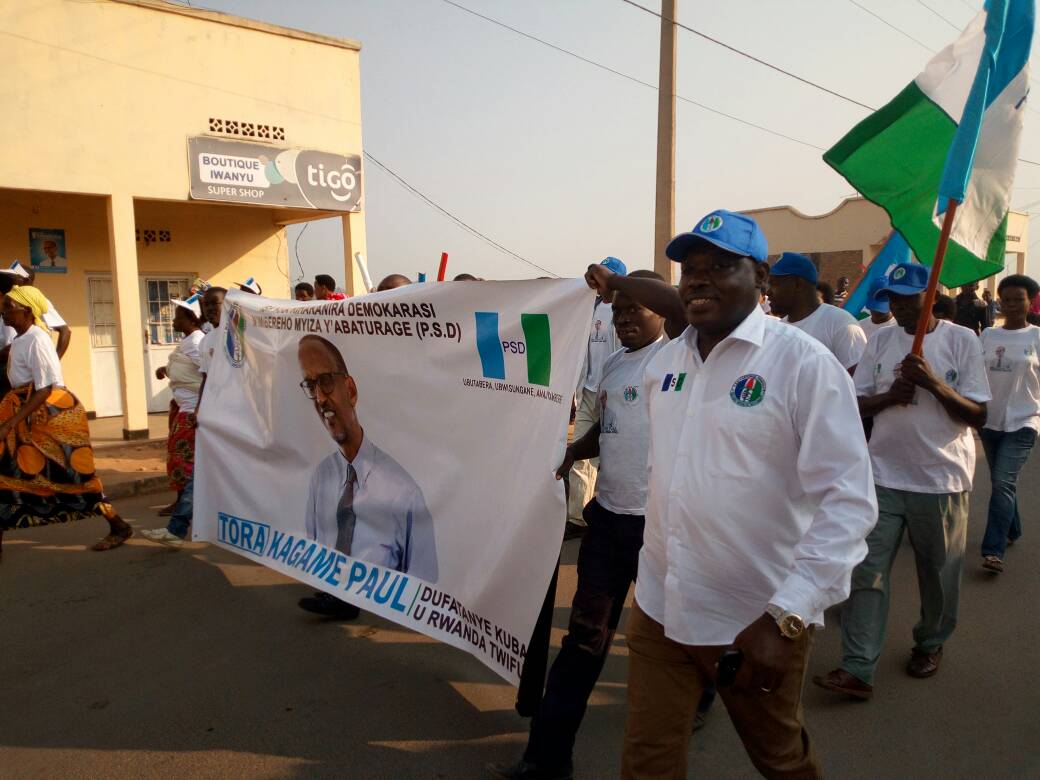 On all streets heading to neighbouring Ngororero stadium, the name Kagame is a brand of the day.
"It is a big party. We are receiving the greatest leader of our generation," said 27-year-old Janvier Karemera.
This morning, Rwanda Patriotic Front (RPF) Inkotanyi flag bearer – incumbent President Paul Kagame is holding a rally in Ngororero district in Western Rwanda – his first stop of a two campaigns for the day.
His next stop is this afternoon in Muhanga district.
For Janvier Karemera who grew up in Ngororero district during a post-genocide leadership headed by President Kagame, arriving at the newly constructed Ngororero district stadium was hugely due to the special bond he has for his favorite candidate.
"I arrived here at 2am.This followed a night-long celebration at home and in the neighborhoods. As a young man, I see where this country is heading. It is in a good direction that everyone would wish to go to," said Karemera.
Just like Karemera, other residents of Ngororero district arrived at the venue where Kagame campaigned today.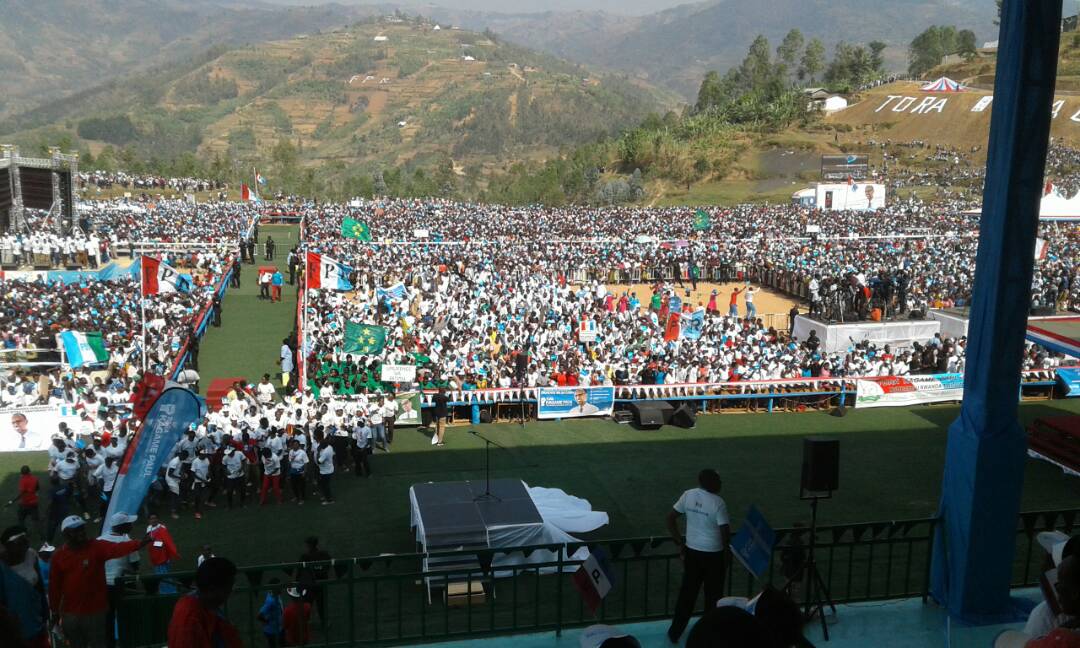 Clad in RPF flags, supporters walked while posing on streets labeled; 'Kagame' 'Tora Kagame' as they advanced to the venue, which also carried same labels.
Across the venue on Ngororero hills, the name RPF and Kagame could be seen.
From Muhanga district, the streets also featured Rwanda Patriotic Front (RPF) Inkotanyi's red and white colours, the party brand.
Geraldine Uwamurera, 70, told KT Press that to vote for RPF candidate is what she will definitely exercise solely due to where he has pulled Ngororero from.
"Ngororero was a very poor district. We hardly could afford seasonal harvests. But we have been facilitated and learnt how to grow crops on terraces and results are seen all over," she said.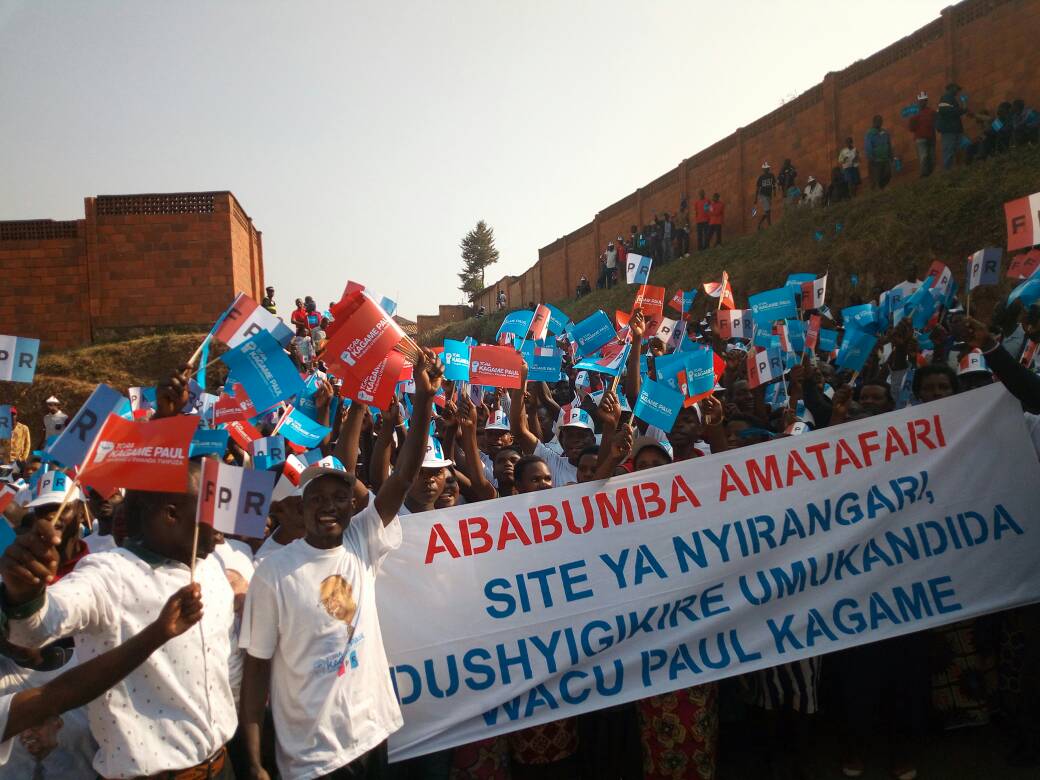 Indeed, from rags and low agriculture production, Ngororero district has become a beacon of hope for its residents.
For instance, Gatumba mining concessions – a mineral extraction farm located in the district is currently employing many residents – on top of contributing to the country's projected $400 million revenues from nineral next year, up from current $166 million revenues generated from minerals.
As part of social wellbeing, 97% of Ngororero district residents have access to medical services under the famous Mituelle de Sante.
Furthermore, a recent study discovered that 63% of homes in Ngororero district have wood-saving stoves commonly known as "Rondereza", which uses 75% less wood.
In addition, according to available statistics, wheat production in the country has tripled to more than 70,000 tons per year since last year from 24,000 tons in 2007, with Ngororero district among the leading producers.