Flag-bearer of the only political party that has decided to challenge the ruling party in the August 4 presidential elections has today continued his rally in the eastern part of Rwanda.
Frank Habineza of the Democratic Green Party of Rwanda (DGPR) woke up early morning and drove to the first site, Nyakarambi – Kigina sector in Kirehe district to find that his campaigns have fallen on a market day.
Like it was the case in Nyagatare yesterday, Habineza was given an alternative to campaign at Gahara sector football pitch which is 1 hour drive. He reached Gahara site at 11h00am where he waited for at least one hour for voters to come and listen to him.
At 12:04 pm some supporters started showing up. Children at a nearby school came to listen to him at lunch break too.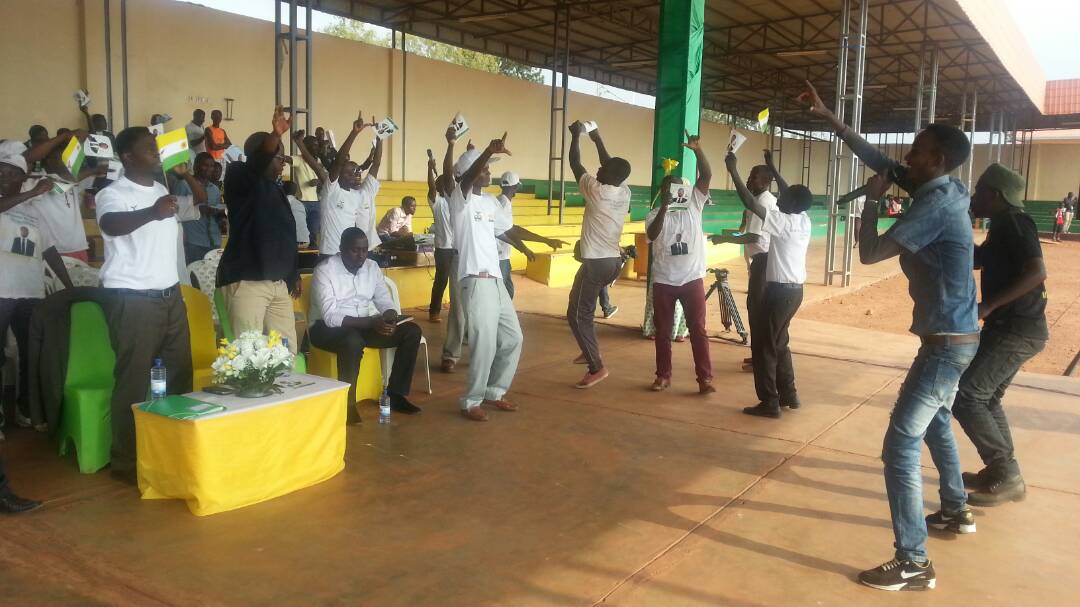 Nevertheless, Habineza presented his manifesto to a couple of voters at the rally.
He attracted their attention by bringing a policy on agriculture, which is the main activity at this fertile land.
"If you vote for me, I will improve your agricultural production. I know Kirehe is a banana basket for the country. My preoccupation is to bring you the best varieties to grow," Habineza said.
He said he will ensure that every household has plenty of food.
Habineza also said he has an offer to the youth as far as entrepreneurship is concerned.
"I will institute a 2- year tax exemption period for young entrepreneurs," he said.
Habineza promised to get tougher on cross-border drug traffickers especially from Burundi and Tanzania.
From Kirehe district, the flag bearer of the Democratic Green Party of Rwanda drove back to Kigali but stopped at Cyasemakamba stadium in Ngoma district, another campaign site of the day.
He said he would increase salaries for teachers and security officers, build a nursery school in every village.
On July 19, Habineza is expected in Rulindo and Nyabihu districts of Northern and Western Province respectively.