Kigali car street parking system has switched to paperless billing with the aim of making it easy for motorists.
"Once you park, a short message (SMS) will be sent to your phone notifying you that your car is being checked-in a parking lot at a specified location," said Fred K. Murara, the KVCS Director of Administration.
Previously when a motorist parked their car at any location in the city, a staff of Kigali Veterans Cooperative Society (KVCS) would approach the car and stitch a paper bill onto the windscreen.
Under the new arrangement, after parking, you will receive an SMS on phone. For every hour spent in a public parking, the motorist is charged Rwf 100.
"Once you are done with your business, the staff will tell you the total amount to pay and then will clear you and sign you out," Murara told KTPress adding that two options of payment are possible; either through mobile money or cash.
According to Murara, if the motorist fails to pay for parking within seven days, one is fined with Rwf 10,000.
KVCS is a cooperative of ex-combatants with more than 650 trained employees operating in Kigali city, Muhanga, Musanze and Huye towns.
"The new payment system will ease payments and reduce the amount of money handled by the KVCS staff and clients," said Jean Bosco Rwagatare the KVCS IT Manager.
"The new system of payment is promising especially on security assurances and but we would like to see more parking space since Kigali is growing and so are the numbers of vehicles" Daniel Murenzi, a taxi driver said.
How the e-ticket system works
The new system has been under test phase for five months. Payment can be done immediately or within the legal seven days on mobile money by using the Unstructured Supplementary Service Data (USSD)prompts by dialing *799#.
Once one enters the above digits, the system requests for one to register vehicle's number plate, and to provide preferable payment mode. The system also provides information on non-cleared bills.
"It is important for users to get registered in the system. This makes payments easy and information data base can be used in tracking a lost vehicle or any complaints arising from a mistaken e-ticket," Elias Gakire, KVCS Business Director told KT Press.
According to KCVS officials, user's registration will enhance vehicle security and payments.
So far this month alone, six cases of attempted theft on parked vehicles have been intercepted in Kicukiro district while one stolen car was also recovered after the robber was ticketed and a SMS sent to the rightful car owner.
The SMS indicating that your car is being checked also bears the place where the car is parked. For example if you have parked at Kisementi, and a SMS reads that your car is parked in Nyamirambo, you know that for sure, it was stolen.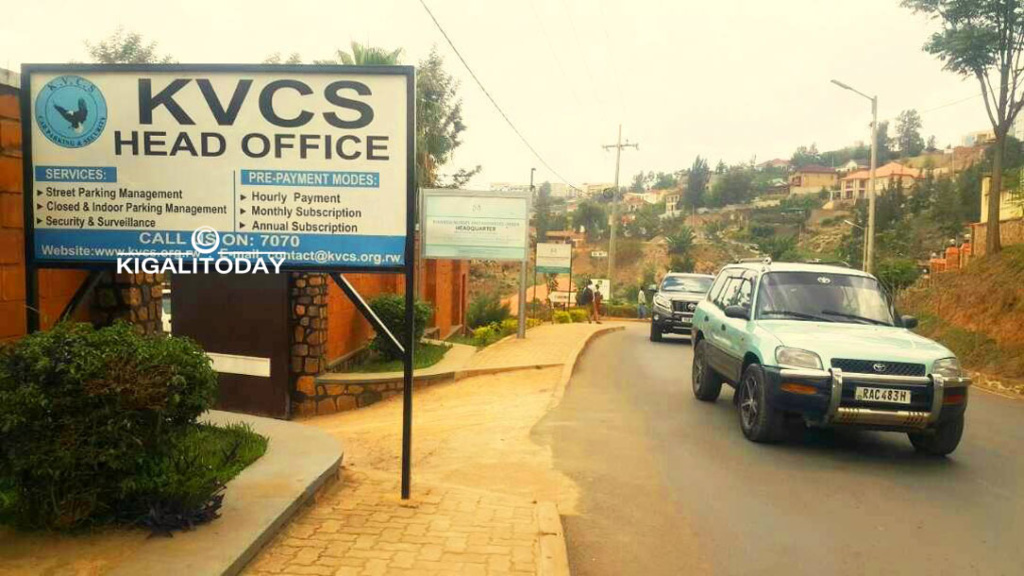 "The parking sms system is perfect because it alerts one immediately they pack and when they leave. This alert will avoid the penalties on delayed payments, and some of us have started preparing by loading cash on phones to pay on time," said Bernard Mutuyimana a Kigali motorist.
The new parking e-ticketing system will be officially launched in October after the test phase is completed.
According to Gakire, the system will be expanded to other districts where KVCS operates.
KVCS officials expect to collect Rwf 140 million per month in revenues from the current Rwf 70million.
So far 34,000 vehicles have been registered under the new system reducing the losses in unpaid tickets by 60 percent.