A brand new Toyota Avanza prize (worth Rwf20 million) spent the whole day at the Kigali Golf Club (KGC) course waiting for the lucky golfer to win and drive it home but none dared.
Over 112 golfers today faced off in a race to win the grand prize at the first 18-hole Toyota Golf Tournament sponsored by Toyota Rwanda at Kigali Golf Club (KGC).
By the end of the one-day of the Golf tourney, 112 players had completed 18 greens, and none had closed-in with even a birdie to prove possibilities of scooping the lucrative Avanza family car- which is currently on Toyota brand promotion.
Score cards collected by Rwanda pro-player Jules Dusabe (zero handicap) indicated that most of the players were playing over par, and few were on par.
Kigali Golf Club Captain Dr. Davis Kashaka told KTPress that the day was hard for most golfers and the prize could possibly be returned without a winner.
"Everybody has a chance but as we speak the chance is small. It is already done-most of them have played and this is the last group to play. If they don't get it, the car will go back, and come back next year," Dr. Kashaka said.
Kashaka however said that the turn of players was big compared to other tournaments and the number of golf sponsors has increased from 10 in 2015, to 18 this year.
For the sponsor, the golf tourney is more of a community event and winning the Avanza truck would be more of a corporate social responsibility.
"We would love to see someone win the car. It is on our promotion among other new brands. But at the end of the day, we remain open to see the lucky winner" said Erneste Kamuzinzi Bugingo, the Sales Executive, Toyota Rwanda.
The top prize is expected to be handed over this evening alongside other medals in different categories.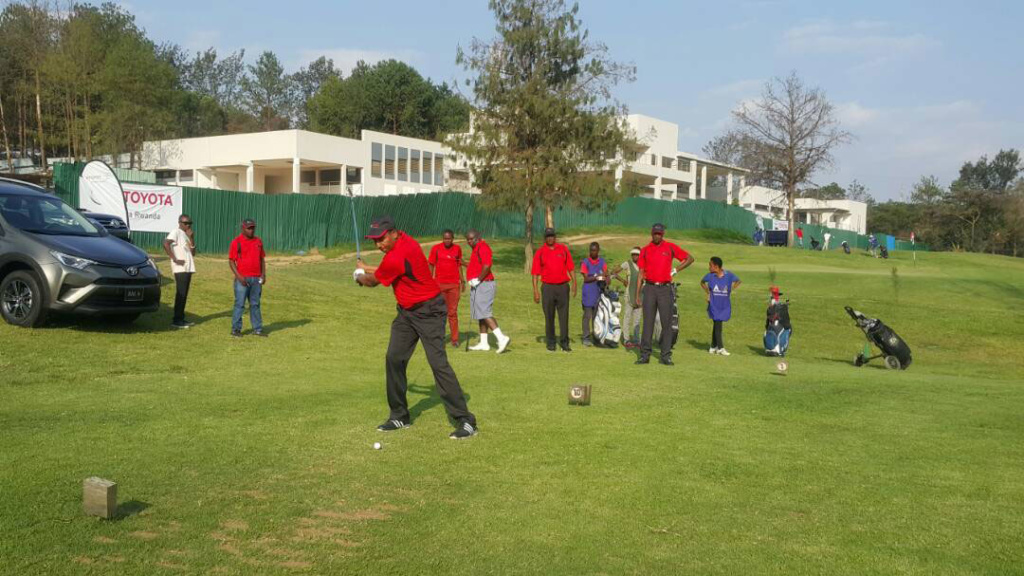 Upcoming events
In the meantime, KGC will next week host Ubumwe Golf tournament which will keep Rwandans busy on the golf course.
Also three Rwandans will head to Kampala, Uganda to take part in the 2017 Uganda Open which is set to kick off on Wednesday next week for four days.