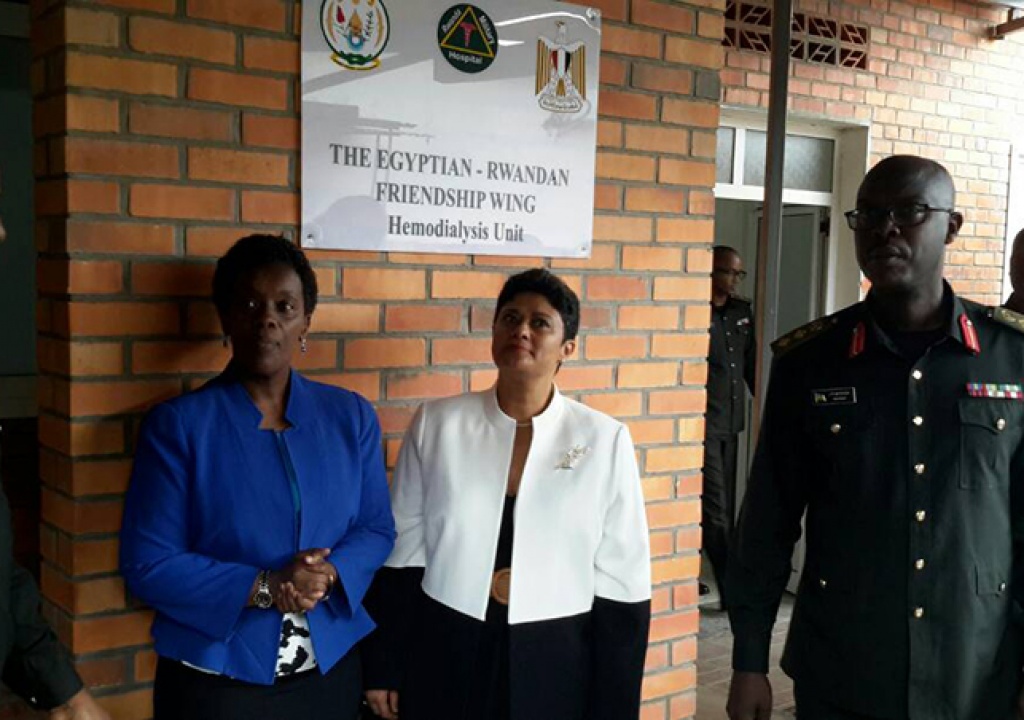 Rwanda Military Hospital has received ten dialysis machines from the government of Egypt as part of a new renal unit at the hospital for kidney treatment.
The inauguration of the unit and equipment handover was presided over by Dr. Diane Gashumba, the Minister of Health and Egypt envoy to Rwanda, Dr. Namira Nabil Mohamed Elmahdy.
The Hemodialysis Gambro model machines (each costing $8,841), are also thought of as an artificial kidney, are used to filter a patient's blood to remove excess water and waste products when the kidneys are damaged, dysfunctional, or missing.
A patient needs dialysis when they lose about 85-90% of their kidney function and the process can be helpful in saving lives of those waiting for a kidney transplant.
"The machines come at a time when the hospital has been faced with difficulties in handling more than 15 patients daily. This support will increase our ability to provide services to more patients," said Col Dr. Jean Paul Bitega, the Hospital Director.
According to Dr. Gashumba, the donation cut down government expenditures on chronic kidney failure treatments referred abroad  costing Rwf500 million annually.
This treatment was costing a lot of money to save lives of Rwandans  sent to Egypt and India among other countries" Gashumba said.
Egyptian envoy, Dr. Namira Nabil said that the donation will also come with capacity building and technical support. Next week doctors in Rwanda and Egypt  will begin using telemedicine technology to communicate while conducting any treatment.
A patient who does dialysis thrice a week and pays Rwf120, 000 per session normally pays Rwf10 million per month elsewhere.
Currently dialysis services are provided at a cheaper price of Rwf82,000 by Africa Healthcare Network (AHN) which opened the first private dialysis clinic in Kimihurura in Kigali city.
Other similar services are provided in dialysis centres such as the University Teaching Hospital of Kigali (CHUK), King Faisal Hospital Kigali, as well as at University Teaching Hospital of Butare (CHUB) in Huye and Gisenyi Hospital in Rubavu district.
Kidney failure is lifestyle disease whose treatment remains very costly, but medical experts advise that one can avoid it by doing sports and avoiding excessive consumption of salts and avoiding sitting for long hours.
World Health Organisation (WHO) says that with Chronic kidney disease (CKD) being the 12th leading cause of deaths worldwide and its incidence growing by around eight percent annually, it is a global public health concern.