The lengthy bargaining for a better deal with moto taxi operators will soon become a thing of the past as a new innovation takes over.
'Yego Innovision Limited', a local IT company has designed a meter that helps moto taxi operators to calculate transport fees electronocally.
When you stop a moto taxi for a ride in Kigali, you notice a red gadget similar to a smart phone branded Yego moto.
On a Yegomoto gadget, a meter which also includes GPS features calculates the distance traveled during a given period of time and corresponding price.
The unit price is Rwf300 for every 2 kilometers of the trip.
Previously passengers would spend more time bargaining.
Karanvir Singh, the Chief Executive Officer of Yego Innovision Limited told KT Press; "our system comes to save time spent while bargaining with moto taxi operators."
"At the end of the day, we are also satisfied with the price we pay on transport because everything is calculated according to the distance of the trip. It's value for money," He said.
According to Robert Nishimwe 28, a moto taxi operator under Yego Moto, the new system "has zero margin of error."
Nishimwe also believes he is benefiting more. In the past, he would pick a client from the city center to Remera at Rwf 700 but today the meter charges Rwf1, 000 as a fixed price.
"Some passengers still misunderstand the meter thinking we are charging a lot," he said adding that there are clients addicted to bargaining.
On the other hand, there are advantages and disadvantages as the clients who have used Yegomoto told KT Press.
"With Yego Moto I no longer waste much time negotiating with the moto taxi operators and that is time saving," Angel Uwimana, a student at University of Rwanda, College of Technology told KT Press.
'But in some cases, the journey that would cost Rwf1000 goes up to Rwf1, 200 which I find a disadvantage," she added.
'Yegomoto' is only operating in Kigali but intends to extend to secondary cities.
For moto taxi operators to get registered under Yegomoto network, they are required to have a national ID, driving license and a valid insurance.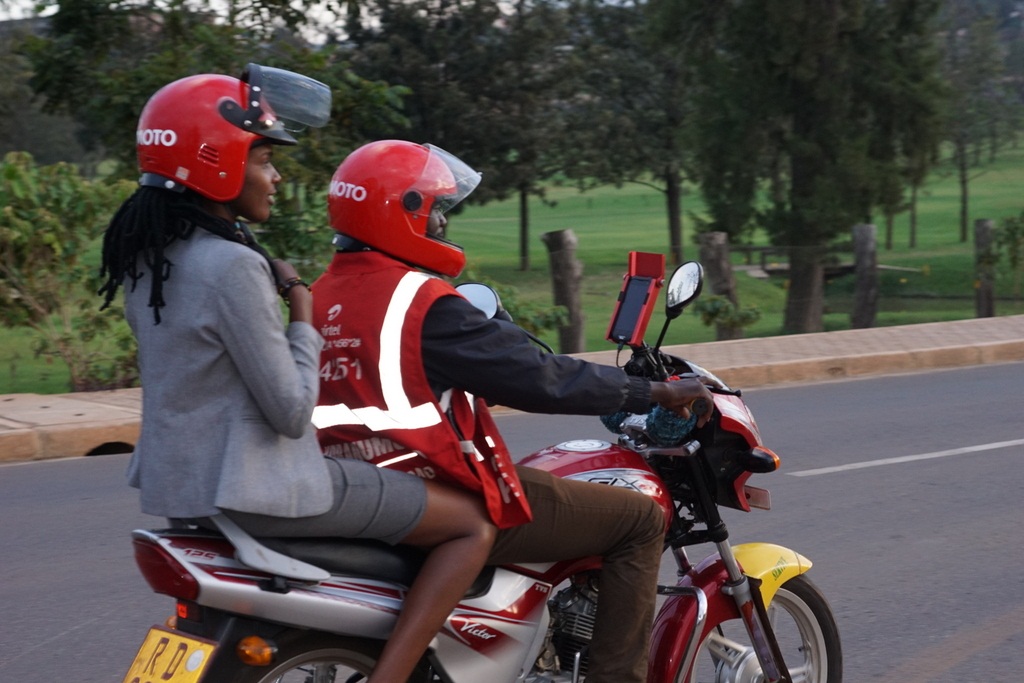 According to Karanvir, this helps in keeping and collecting data that can be used by different stakeholders like Rwanda National Police (RNP), and Rwanda Utilities Regulatory Authority.
In the near future, Yegomoto will be able to allow e-payment.
"By the end of November, we will start accepting payments by mobile money and a designated electronic card that one will tap on the Yegomoto gadget," Karanvir said.