The Central Bank has asked Rwandans to adopt digital and cashless payment modules to reduce time wasted in counting paper money and coins on a daily basis.
Findings presented by National Bank of Rwanda show traders spend 68 hours per week handling cash thus loosing 4% of their revenue, yet using digital payments increase revenues by 17%.
The national treasury on November 24th met pharmacists, engineers, and property valuers in Kigali to discuss how best they can contribute to Rwanda's target on cashless economy.
"For Rwanda to achieve the 80% target by 2024, it is important that merchants partner with government in this cashless drive," said John Karamuka, the Central Bank Director of Payment Systems.
The call comes at the same time when Equity Bank Rwanda also joined the cashless campaign to their new game changer mobile application code named 'EazzyBanking app' available on both android and apple (IOS) gadgets.
The application will provide customers with freedom of choice and control, secure and convenient Banking methods especially in the mobile banking segment.
"We've been trying to remove all barriers that hinder people from opening bank accounts," Said Hannington Namara, CEO Equity Bank Rwanda at the launch event.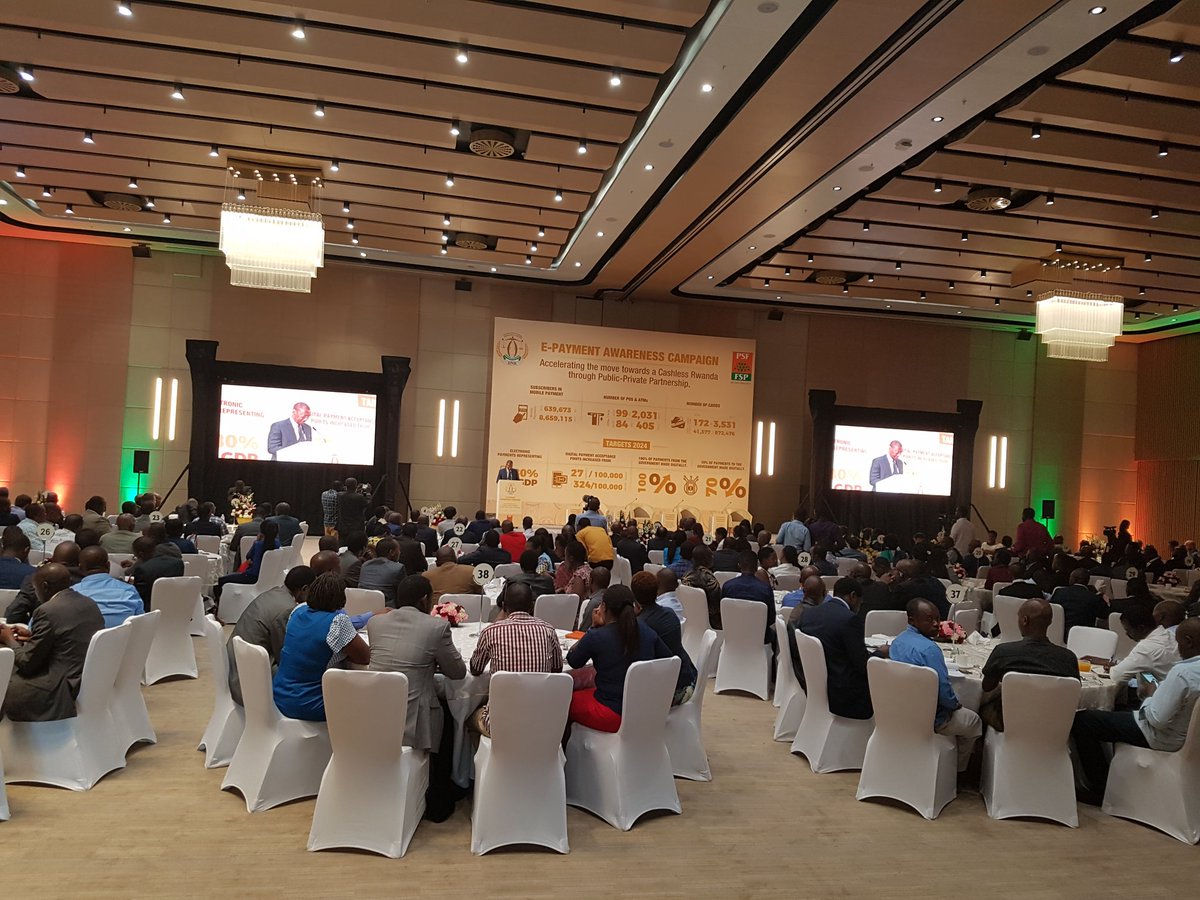 Central bank figures show that credit cards grew from 172 in 2010 to 3,531 this year, while debt cards shot from 41,377 to 872,476 in the same period.
Government has set 2024 targets of digital payment acceptance points from 37/100,000 to 324/100,000 and all government payments going 100percent digital.
Currently all government services, like children registration, national identity cards, and marriage certificates are paid through the Irembo platform, however the new drive plans to have all payments made to government going digital at 70 percent.
If this is achieved, electronic payments systems will represent 80percent of the Gross Domestic Product (GDP) which has currently risen by 4 percent in the second quarter of 2017, showing nominal GDP in the second quarter totaled Rwf1, 869 billion, up from Rwf1, 636 billion in Q2 2016