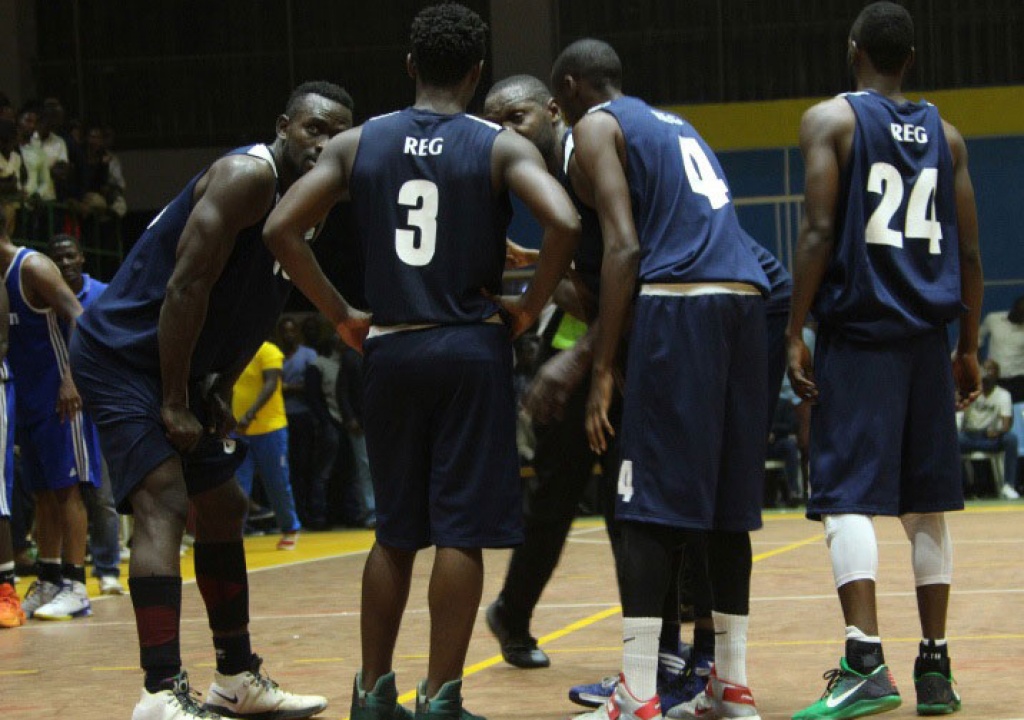 The battle for honours at the 2017 FERWABA Pre-season tourney starts on Friday evening in the men's category due at Amahoro indoor stadium. 
Group A which consists of defending champions Patriot basketball club, 2015 champions IPRC-South basketball club, APR BBC and UGB BBC will only see one match played between UGB BBC and APR BBC at 18h00 at NPC gymnasium. 
Group B which is made up of reigning league champions Rwanda Energy Group (REG), Espoir BBC, IPRC-Kigali BBC and 30 Plus have two fixtures. Reigning league champions REG BBC takes on 30 Plus at Amahoro indoor courts at 18h00 before IPRC Kigali BBC takes on Espoir BBC. 
Fans will have to part Rwf 1000 (tribune) and Rwf 3000 (VIP) to be able to watch live the mouth-watering fixtures of the pre-season tournament. 
After the weekend's action which will have match day one to three played, more action in match day four and five will be played on Wednesday and Saturday next week before the tournament climaxes with semi-finals and final matches on Sunday, November 26, 2017. 
In the women category, it's a round-robin contest that will decide the winner among a four-woman championship which is comprised of IPRC South, The Hoops Rwanda, APR BBC and Ubumwe BBC respectively. 
The FERWABA Pre-season tournament will act as the preparation stint for the upcoming 2017/18 National Basketball League season scheduled to start on December 1, 2017. 
Last year, Patriots BBC won the title after edging REG 76-75 in the finals. In the third match play-off, Espoir BBC defeated APR BBC 71-58. 
Ferwaba Pre-season Tournament Fixtures
Men
Group A: Patriots BBC, APR BBC, IPRC-South BBC and UGB BBC
Group B: Espoir BBC, REG BBC, IPRC-Kigali BBC and 30 Plus 
Women
IPRC South, The Hoops Rwanda, APR BBC and Ubumwe BBC 
Day 1 – Friday, 17/11/2017
18h00: REG BBC vs 30 PLUS (Amahoro)
18h00: UGB vs APR BBC (NPC)
20h00 IPRC Kigali BBC vs Espoir BBC (Amahoro)                                                   
Day 2 – Saturday, 18/11/2017
11h00: IPRC South BBC vs Patriots BBC (Amahoro)
12h00: IPRC South BBC vs The Hoops Rwanda (NPC)
14h00: 30 Plus vs IPRC Kigali BBC (NPC)
17h00: Ubumwe BBC vs APR BBC (NPC)
17h00: IPRC South BBC vs UGB BBC (amahoro)
19h00: REG BBC vs Espoir BBC (Amahoro) 
Day 3 – Sunday, 19/11/2017
10h00: The Hoops Rw vs APR BBC (Amahoro)
10h00: Espoir BBC vs 30 Plus (NPC)
12h00: UGB BBC vs Patriots BBC (Amahoro)
14h00: APR BBC vs IPRC South BBC (Amahoro)
14h00: IPRC SOUTH BBC vs Ubumwe BBC (NPC)
17h00: IPRC Kigali BBC vs REG BBC (Amahoro) 
Day 4-Wednesday, 23/11/2017
18h00: Patriots BBC vs APR BBC (Amahoro) 
Day 5-Saturday, 25/11/2017