President Paul Kagame was re-elected as chairman of Rwanda Patriotic Front (RPF) Inkotanyi during the party congress on Saturday.
Kagame was elected with 2340 votes out of 2342 voters which represents 99.9%.
Christophe Bazivamo was also re-elected as Vice-chairperson with 97.8% while the congress maintained Francois Ngarambe as Secretary General with 97.5%.
The last time RPF held a general election was 2013.
Ten commissioners representing the youth were also elected and 12 general commissioners.
Gasamagera Wellars, Musoni James and Uwacu Julienne respectively lead the list of general commissioners.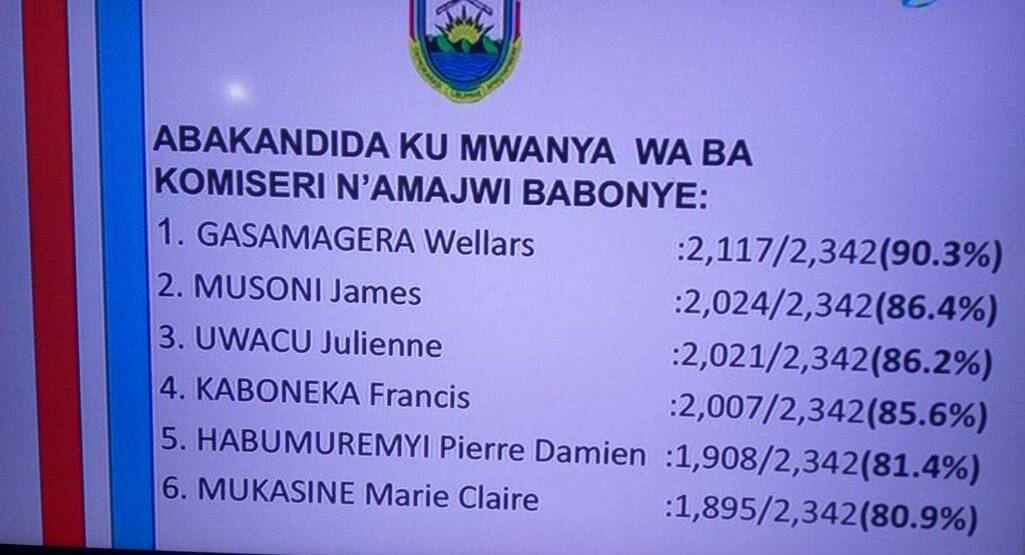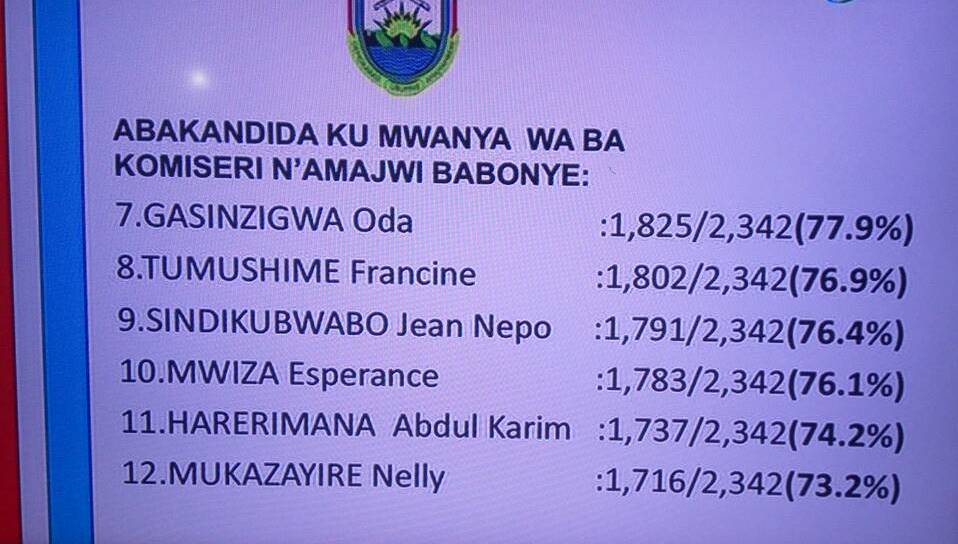 The new executive committee has a task to push achievement of the party's development agenda.
While presenting the two year political agenda, RPF Secretary General Francois Ngarambe said they will minimise fertilizer import.
"We want to make sure that fertilizer is produced in Rwanda so that it accessed by many," he said.
This could be an important milestone. Rwanda estimated to apply 50,000 tonnes of mineral fertiliser in the 2017 agriculture season A and B and to sell it to farmers with a Rwf 11 billion subsidy.
According to the 2014 national fertilizer policy, on average Rwanda will use 55,000 tonnes of fertilizers in 2017/2018.
Eight companies import fertilizers to Rwanda on contract with Ministry of agriculture and animal husbandry.
Ngarambe also said, they will ensure that basic infrastructure is set up at all designated industrial areas across the country.
Electricity has been a hindrance for some industrial set up which causes insufficiency.
RPF also wants to promote foreign and domestic tourism. Temberurwanda could be one of the way to go whereby the Rwanda Development Board (RDB) organizes trips to touristic destinations. Luxury tourism also is around the corner.
Affordable housing is also another focus with the party committing to bridge the gap which stands at more than 350,000 units countrywide. Model villages will also be part of the partt emphasis.
As the party has been pledging, more people will be drawn from poverty.
As far as infrastructure is concerned, RPF said it will build more stadia and promote the culture of Mass Sport.
Rwandans have seen this mass sport coming with the president himself asking that the sport program of Friday evening be extended. Secondary cities are also following suit.
RPF promised zero tolerance to corruption.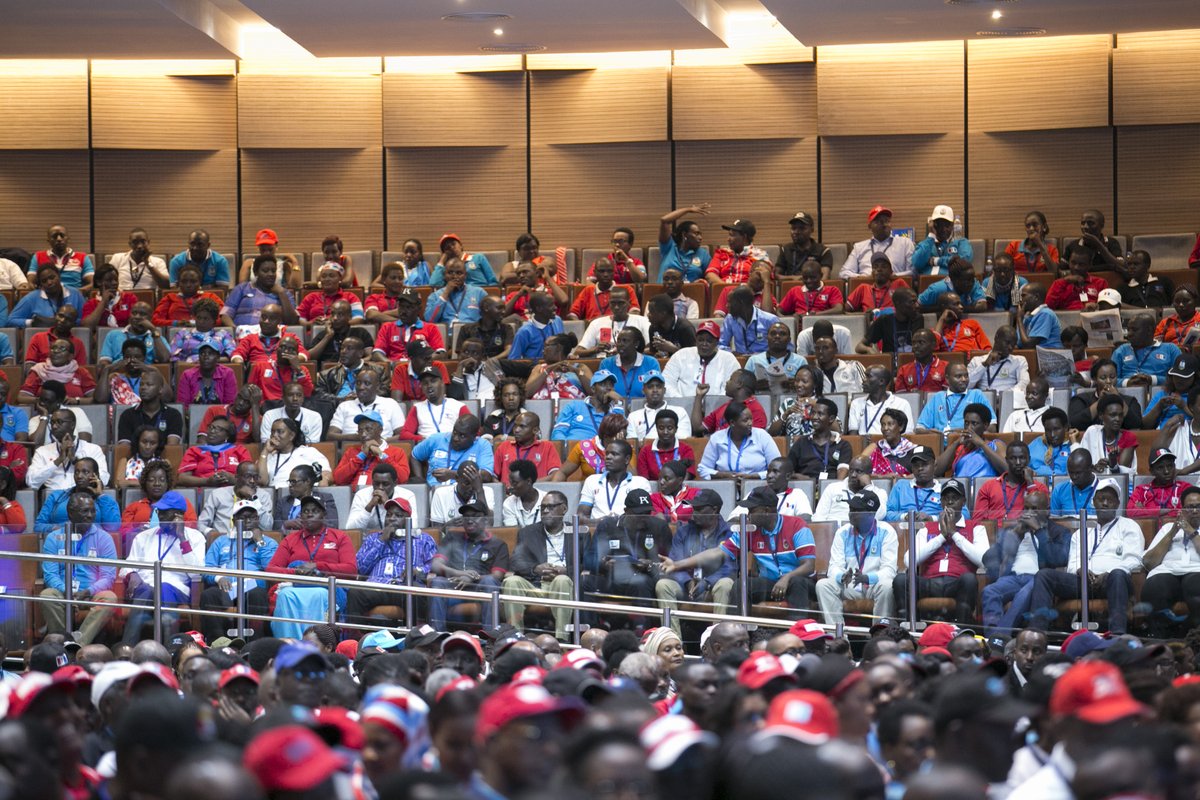 All Political Parties Pledge SolidarityThe election coincided with conclusion of the Rwanda Patriotic Front (RPF) Inkotanyi congress which coincided with celebration of 30 year anniversary.
It is a memorable day where all political parties even those that did not support it during the last presidential campaign were heard endorsing the party agenda.
During the August Presidential campaigns, all, except 2 political parties rallied behind RPF candidate Paul Kagame which triggered a landslide victory to the later with 98.63%.
"We may differ in ideology but we share a vision and aspirations," said Christine Mukabunani the PS Imberakuri chairperson.
PS Imberakuri is the only political party which, during presidential elections did not rally behind any candidate.
The party told its members to follow their hearts while choosing their best candidate. The part is however a member of Rwanda consultative forum of political parties.
Another party which showed solidarity with RPF is Democratic Green Party of Rwanda (DGPR).
"I was brought up in RPF inkotanyi but along the way we chose a different direction but all in the general interest of the country. I want to thank President Paul Kagame for making Rwanda proud," said party chairman Frank Habineza.
Habineza lost to RPF candidate during presidential elections and conceded defeat.
All the parties that rallied behind RPF during presidential campaign re-affirmed that they will never disappoint, but will always support RPF Inkotanyi in the concessional democracy.
"As we celebrate 30 years, we must reflect on the next 30 years ahead as we continue building our country together," said Alivera Mukabaramba, chairperson of Partie du Progrès et de Concorde(PPC)and once presidential candidate.
"We shall never take for granted the partnership we have with RPF Inkotanyi," said Donatille Mukabarisa speaker of Parliement and chairperson of Liberal Party (PL), second biggest opposition party.
RPF compliments were coming from as far as China with the Communist Party, a good friend.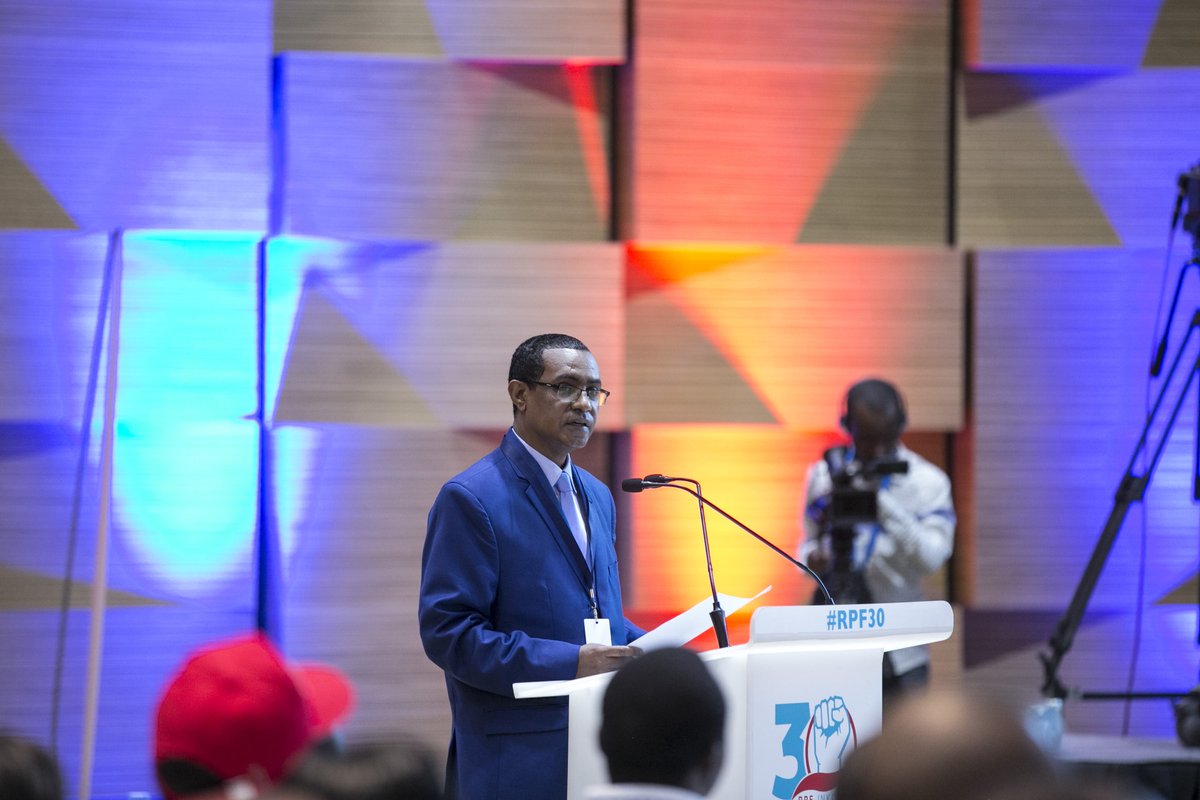 "May the friendship between our two political parties and between our two peoples last forever," said the Parti Communiste representative.
In the region, the Ethiopian ruling party – People's Revolutionary Democratic Front said; "we as Africans are proud of the transformation that the RPF has led in Rwanda" while the Kenyan Jubilee of Uhuru Kenyatta take RPF as a party that matters a lot.
"We in Kenya take very seriously the RPF Inkotanyi. Rwanda is a country that has come from the depth of despair to a beacon of hope," said Raphael Tuju, Jubilee Secretary General.