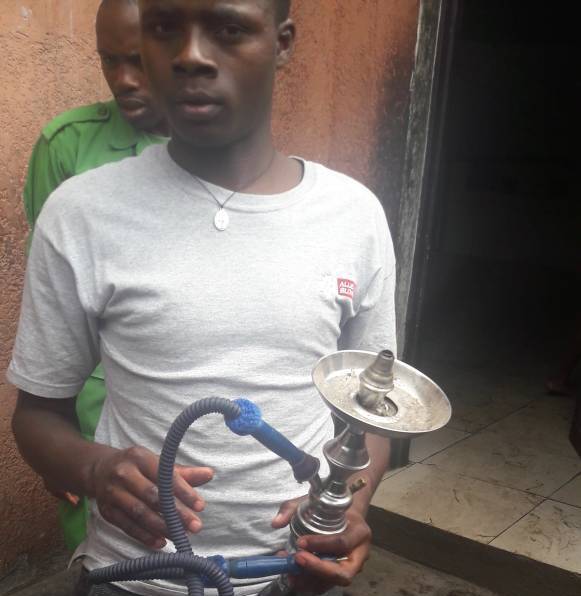 Rwanda National Police have promised that no Shisha smoker/dealer will escape their long arm.
After the Ministry of Health banned the water pipe tobacco commonly known as 'Shisha', police did not wait; it has started to crack down on dealers of the illegal substance.
Last night Police conducted raids on several shisha selling spots in and around Musanze town and seized 6 shisha pipes.
Overseeing the move, Uwamaliya Marie Claire, the Vice Mayor in charge of Social Affairs of Musanze district told KT Press; "The raids targeted the spots we knew were selling the illegal substance."
"We found the flavors and the equipment associated with the sale of the water pipe tobacco. We seized all of them and sensitized dealers and clients on the negative health effects the consumption can cause them."
 Patrol was also launched in Kigali, to arrest Shisha dealers.
This massive country wide crackdown on shisha started few hours after the ministry of Health announced they have banned Shisha on Rwandan territory on December 15th, 2017 in a statement signed by the health minister Dr Diane Gashumba.
Police earlier tweeted that they had started enforcing the ministry's decision and said they were targeting those that will not comply with the directive nationwide.
They further called the public to revert to Police's toll free number 112 whenever they come across Shisha dealers.
Uwamaliya told KT Press the the crackdown will continue and called Musanze residents to avoid the substance.
Sources have told KT Press that more than eight selling spots have been raided, but more are yet to be identified.