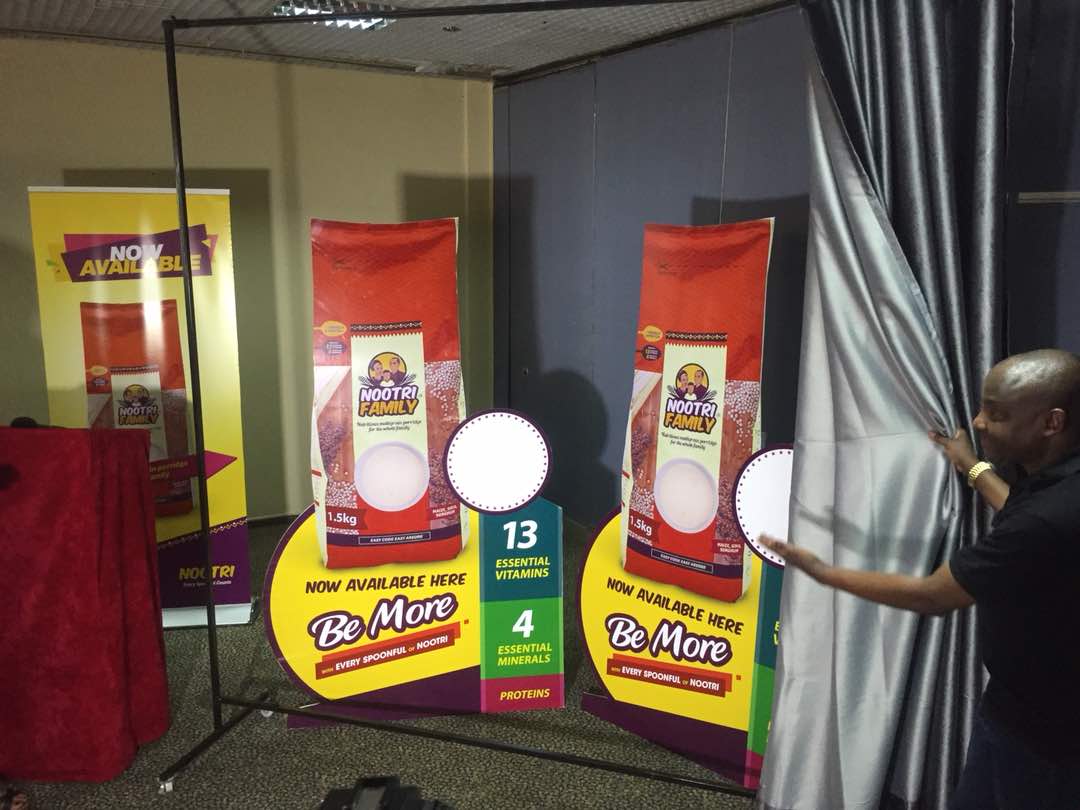 Africa Improved Foods (AIF) has launched a new balanced complementary nutrition – Nootri family or Nootri Papa, which they say would get men off alcohol and switch to porridge.
The company which unveiled the new product on Friday says Nootri Family comes with multigrain porridge containing thirteen essential vitamins that would serve a balanced diet to families.
For men and their families, the new product "benefits your overall health and provide energy to fuel your active lifestyles," said Jorsh Darshana – the company's commercial director.
"Nootri will kick start your day and stay with you longer after breakfast. It can as well be eaten as a snack which will curve your cravings and keep you energized," said Prosper Ndayiragije, AIF country manager.
According to Darshana, "the new product is sold at Rwf1800 per kilogram."
Initially, the company has been producing two products; Nootri Toto and Nootri mama – targeting malnutrition among vulnerable pregnant mothers and children especially those at their first 1000 days.
But according to Ndayambaje, the company's latest target is to ensure an entire healthy family.
The company says its production has been on the market with massive direct impact on Rwandans.
For instance, according to Ndayiragije, 9000 local farmers have been supplied the factory and 300 Rwandans directly employed.
The company says it has hit an annual production capacity of 50,000 tons or at least 160 tons a day.
According to Ndayiragije, the production process and selection of grains is sensitive to avoid Aflatoxin content.
Aflatoxin is a mold that is considered a human carcinogen. It's found in common foods like peanuts and corn.
"At first we had issues with farmers complaining that we don't buy their produce. This was because of our high quality standards," he said.