The world should accept its failure to have done nothing when the Genocide against Tutsi was happening in Rwanda, the French Sports Minister Laura Flessel said this morning.
"Genocide against the Tutsi has been one of the worst atrocities of our time. It was committed at the watch of the world and could not prevent it. We must make every effort to ensure that such a tragedy does not happen again," Minister Flessel wrote in a Guestbook after visiting the Kigali Genocide memorial site on Friday.
The French Minister is in the country on official visit. At the memorial site, the Minister and her delegation toured the site and laid the wreath on the mass graves where more than 250,000 Genocide victims' remains are laid.
Rwanda has for the past 24 years battled with France over reluctance to accept its role in the 1994 Genocide against Tutsi.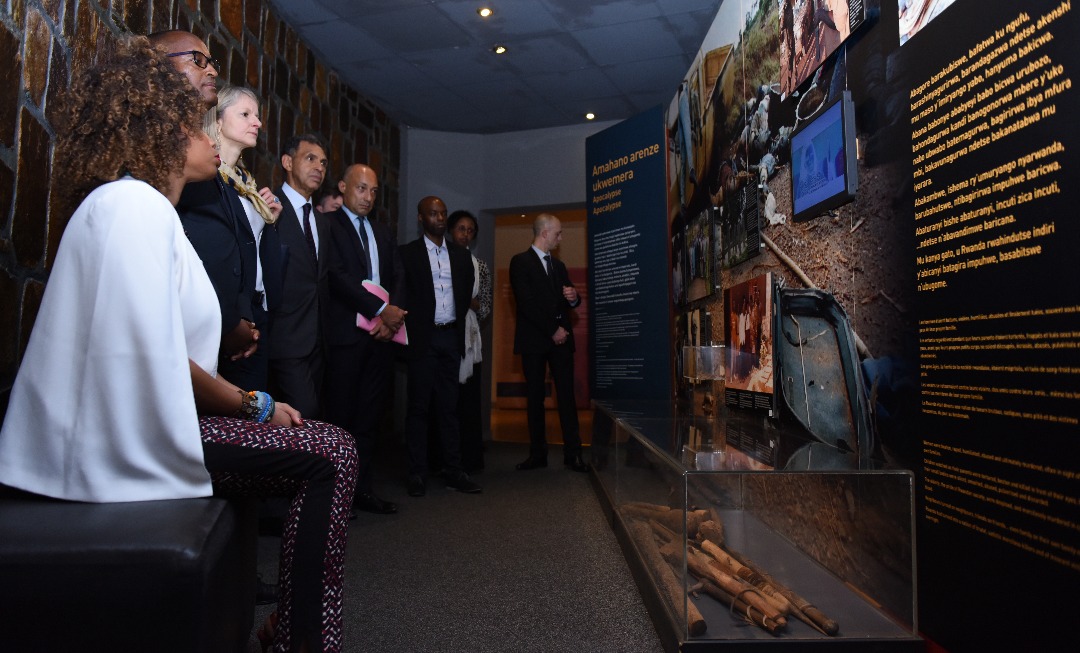 Rwanda accuses France of shielding Genocide fugitives living. A recent example is one of Charles Twagira who was given a juicy offer at renowned public Health Institution in France – prompting Rwanda to issue a press release protesting the act.
Twagira's contract was later revoked.
Charles Twagira was convicted of Genocide crimes by Rwandan courts. During the 1994 Genocide against the Tutsi, Twagira was a regional director of health in the former prefecture of Kibuye, in western Rwanda. He is also one of the genocide planners in Kibuye Prefecture, where he incited local population to commit genocide.
Meanwhile, Minister Laura Flessel held talks with Rwanda's Sports and Culture Minister Julienne Uwacu and later laid a foundation stone where a 'City stade' – a sports and recreational centre will be constructed at Remera adjacent to Amahoro National Stadium.
The Centre will be jointly financed by France-based Fondation ENGIE and Government of Rwanda.
The ENGIE Foundation supports actions to help people in precarious situations, through two programs: Childhood and Youth, which works in the areas of health and education, among others.