President Paul Kagame has presented a summary of insurance penetration in Africa with figures which indicate that Africans are almost not insured.
He advised them to think big, set long term strategies and most especially take a good opportunity of the growing middle class to increase clientele.
The president made the remarks while launching the 42nd General Assembly of the Federation of African National Insurance Companies #FANAF2018 in Kigali where 800 delegates are in attendance.
His figures speak massively. Kagame presented a scenario whereby one out of every six people on the planet is an African, nearly 17 percent.
Yet Africa generates only 1.5 per cent of global insurance contracts, around 75 billion dollars, as of a few years ago.
The President added that even with the 17% coming from Africa, around three-quarters of that comes from South Africa while the rest of the continent combined, accounts for less than one-half of one percent of the world market.
"I think this has to change and you are the ones to change it," Kagame said.
The three day conference wants to draw a new roadmap that would see increased insurance premiums reach to all African citizens.
The President told delegates that the very nature of the insurance business requires firms to take a longer-term perspective in their lending, than commercial banks are able to do.
Kagame reminded delegates that Africa still has a long way to go, but opportunities remain available.
"So, we have a long way to go. But there are two pieces of good news. First, while these statistics may be unattractive, there is clearly a huge opportunity for future growth, particularly as Africa's middle class expands faster than anywhere else."
He reminded that as insurance companies invest customer premiums, "they mobilise savings toward domestic investment increasing the size of feasible projects in the national economy."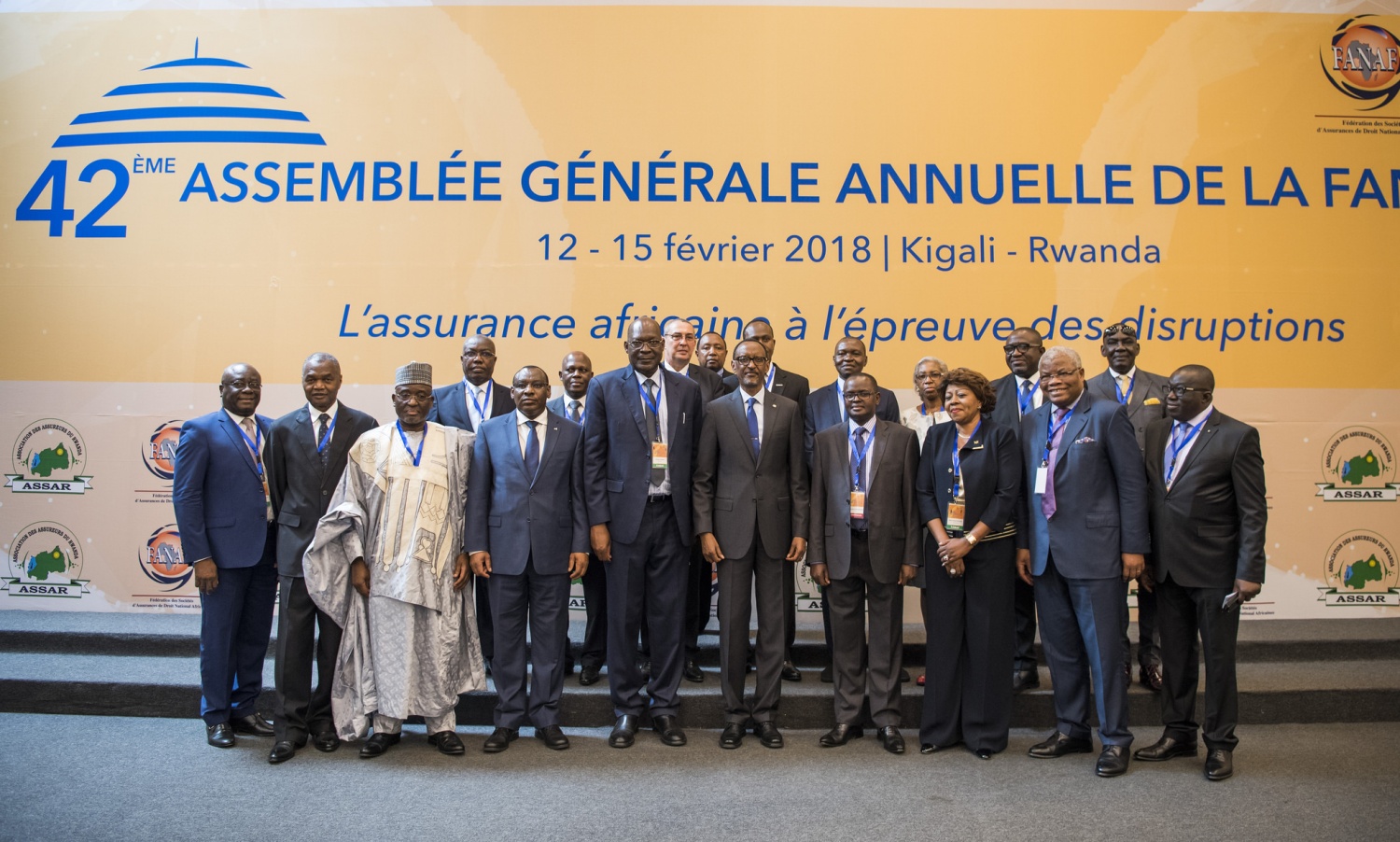 By investing heavily in insurance, the President told the conference that it will help the continent plan accordingly.
"This is critical for the structural transformation of African economies. Moreover, by giving a price to various forms of risk, insurance helps us to detect hidden dangers and plan accordingly," the President said.
The President emphasized that services, in which insurance companies fall, are the fastest growing segment of the global economy, already accounting for the 70% of the global economy.
Kagame said that without the existence of insurance companies, African trade and economy wouldn't be a success.
"Insurance also facilitates the growth of trust over long distances. Without it cross-border trade would grind to a halt," He said.
With the existing challenges facing the Insurance sector, Rwanda's Finance Minister Claver Gatete says that the main disruptions in the Insurance sector in Africa emerge from different areas like urbanization trends, changes in the Agricultural sector, population increase, environmental changes and digitalization of African economies.
"FANAF's agenda will lead to Strong insurance companies across the Continent. This will increase competitiveness of Africa's economies and contribute to ongoing efforts to accelerate economic growth and structural transformation."
With a net worth of $40 billion, the Federation of African National Insurance Companies has issued $900 million in compensation since its inception forty two years ago.
The federation has 29 members and employs 10,000 direct workers and 40,000 indirect employees, according to Victor Ndiaye the federation head.
Headquartered in Dakar, Senegal, FANAF has 206 member companies.