The visiting President of Zambia Edgar Lungu on Wednesday visited Rwanda's Special Economic Zone (SEZ) where a garment plant gave him a gift and he couldn't wait but fitted in it right away.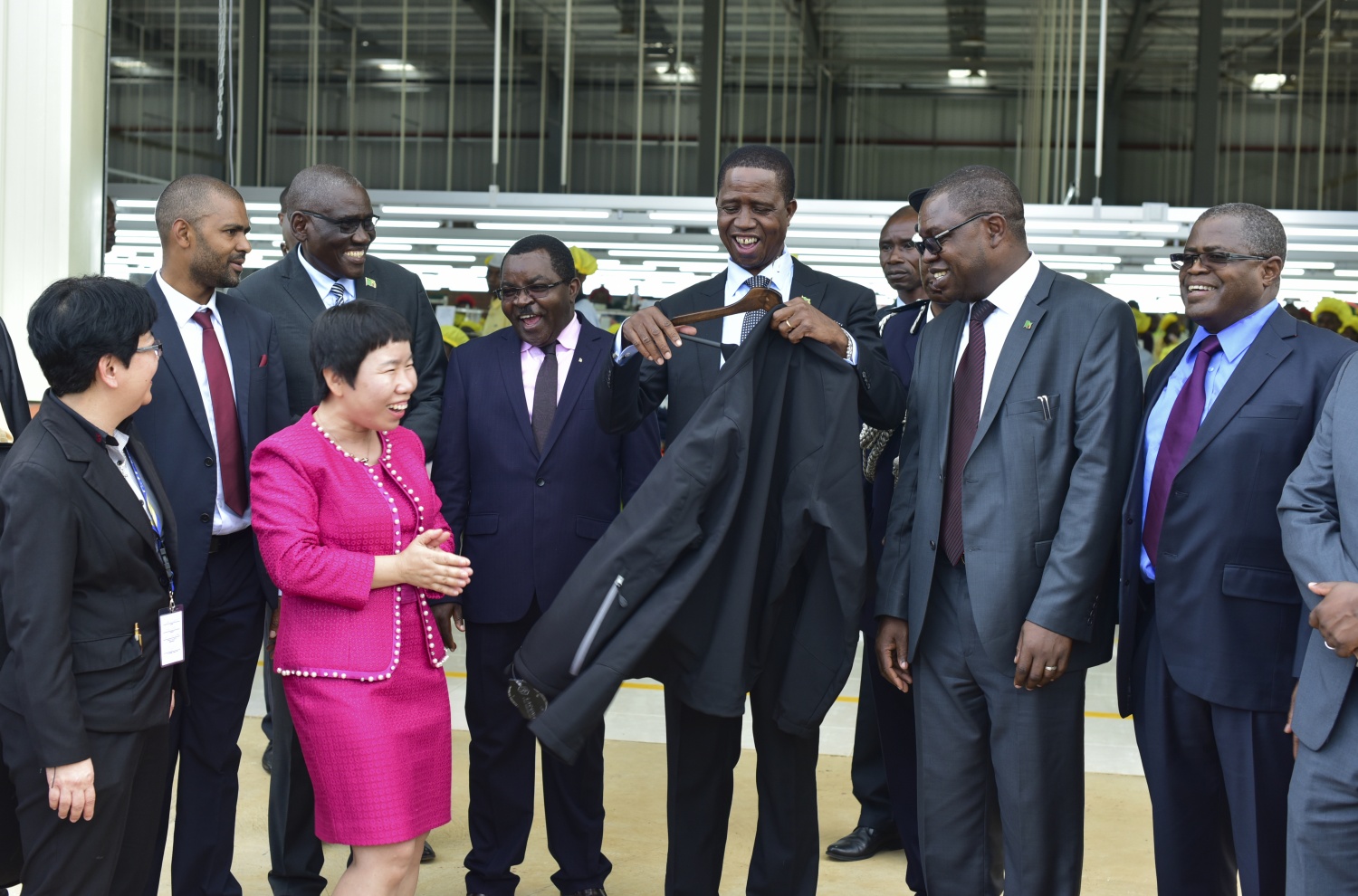 At the Kigali based SEZ, Lungu visited three key industries including the C&H Garment, an apparel factory producing for both local and international market.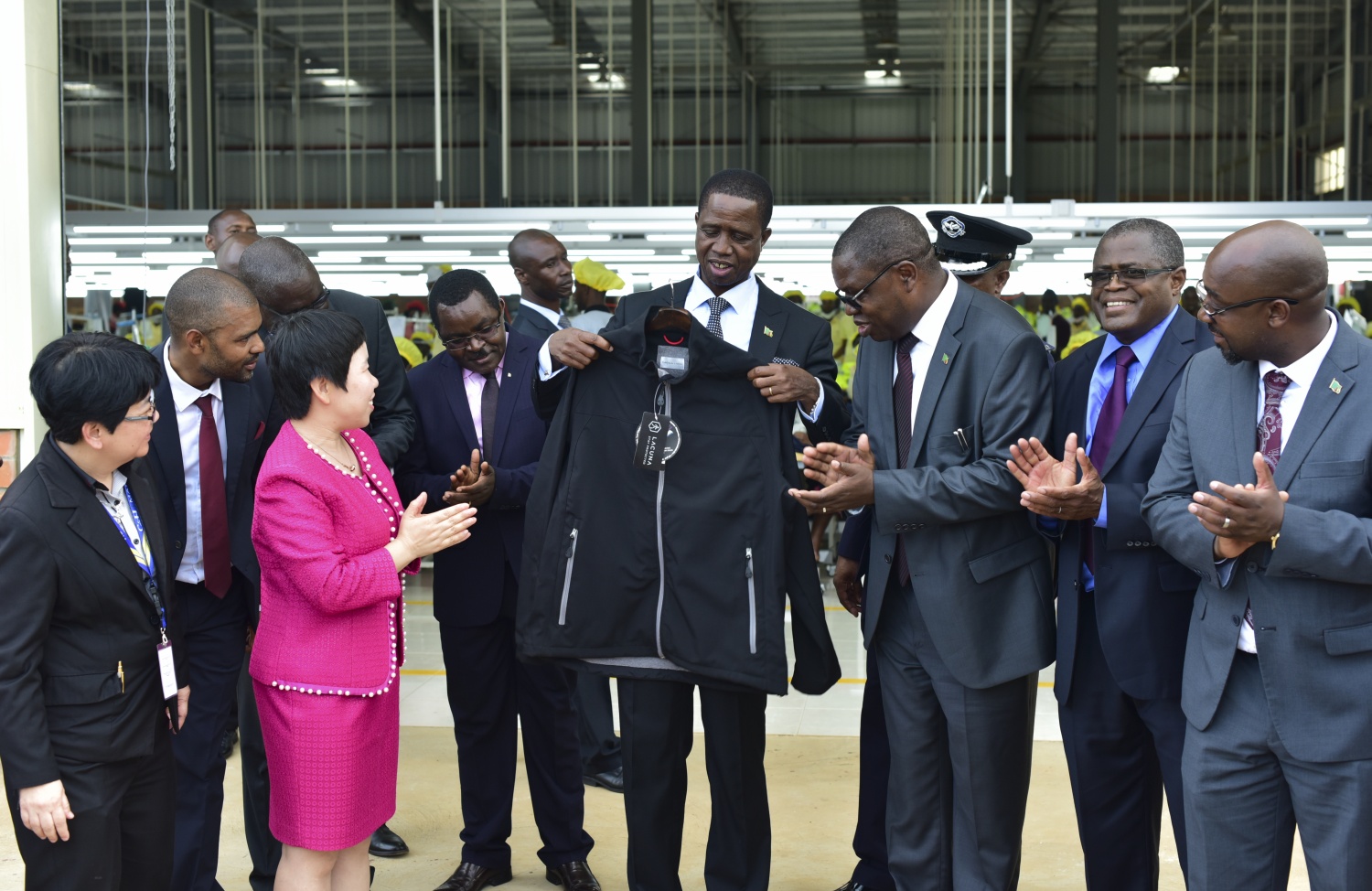 He also visited the Africa Improved Food, a factory that engages in food processing and Pharma Lab, first pharmaceutical plant which manufactures a range of drugs, health equipment thus cutting medical import expenses.
On February 21st, Lungu was received at a state banquet by his Rwandan counterpart President Paul Kagame.